For the 2022-2023 cycling season, the Guyana Lottery Company (GLC) will be the official sponsor of the Linden Bauxite Flyers cycling club as the Company presses on in aiding the sporting fraternity.
The sponsorship cheque for this initiative was handed over during a mid-morning presentation at the Company's Lamaha Street Head Office on Tuesday last.
Let's Bet Brand Ambassador and Sports Journalist Rawle Toney spoke on the position of the Lottery Company, highlighting that the Company was focused on lending a hand in the mining community of Linden.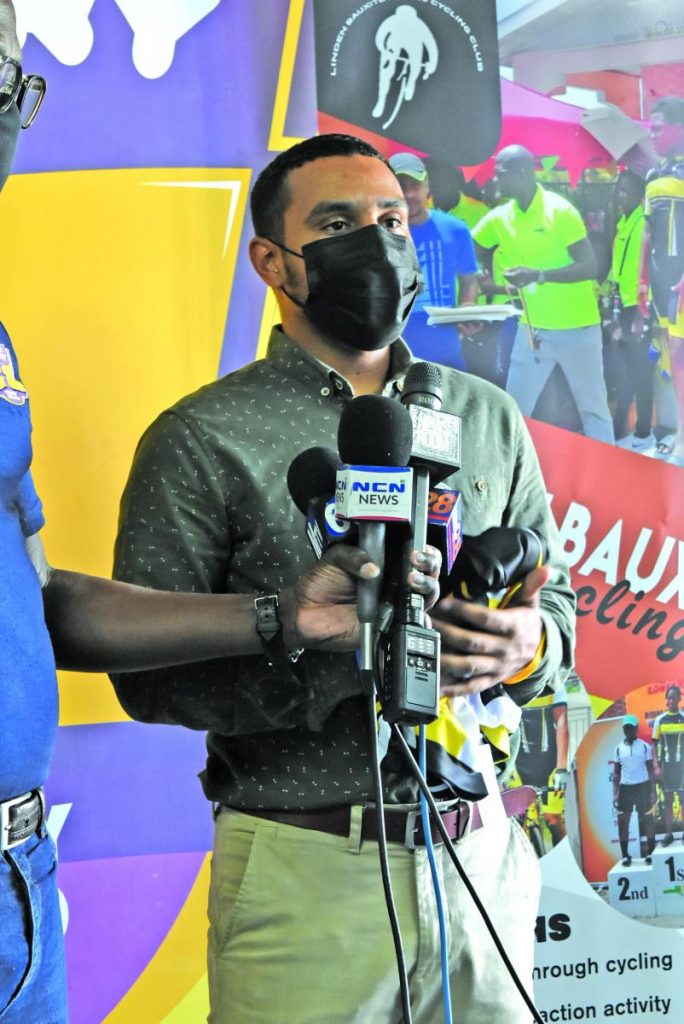 "As you know, the Guyana Lottery Company over the years has been supporting sports tremendously, and recently through our Let's Bet sports brand. We have supported almost every discipline there is that is played in Guyana," Toney has said.
The Brand Ambassador continued, "But we felt as though, with Linden being very close to us, we needed to offer some support where sport is concerned, and in the community, where sport plays a major part in everyone's lives, whether you're from Linden or living in Linden."
The cycling club's Assistant Secretary-Treasurer, Jeffrey Yearwood, commented on the value of the Lottery Company's contribution, and that of the sport's, to the community.
"We're very thankful that the Guyana Lottery Company would've taken the step to be our branding partner for this upcoming season. Cycling is really an inspiration to the youths of Linden. It's something they look forward to, it's something that even the people in Linden look forward to," Yearwood shared.
"This club has been known for creating the nursery of cycling, always bringing out the youngsters, from little boy and girls in primary school to secondary and then they go off to seniors."
The club's representative added, "We will continue to do so, and we plan to continue to do so for the long term, and we're really happy for this support from Guyana Lottery Company. It will really help boost our output, our activities and everything."
Yearwood went on to share what's next on the Club's agenda, which should come up next month.
"We're working with the Region 10 Tourism Committee to do a race in Tourism Awareness Month, which is November. And we're still looking forward to that, and we're still hoping we get the support of the Federation, hoping to get permission from the Task Force to get that race to come off come November," the Assistant Secretary Treasurer enlightened.
The club, which operates in Region 10, was founded back in 2009.