…to check readiness for elections in constitutional time frame
No date was set for General and Regional Elections during Wednesday's meeting between President David Granger and Opposition Leader Bharrat Jagdeo, but coming out of that meeting is an agreement for teams from both sides to meet with the Guyana Elections Commission (GECOM) to determine its operational readiness to host General and Regional Elections.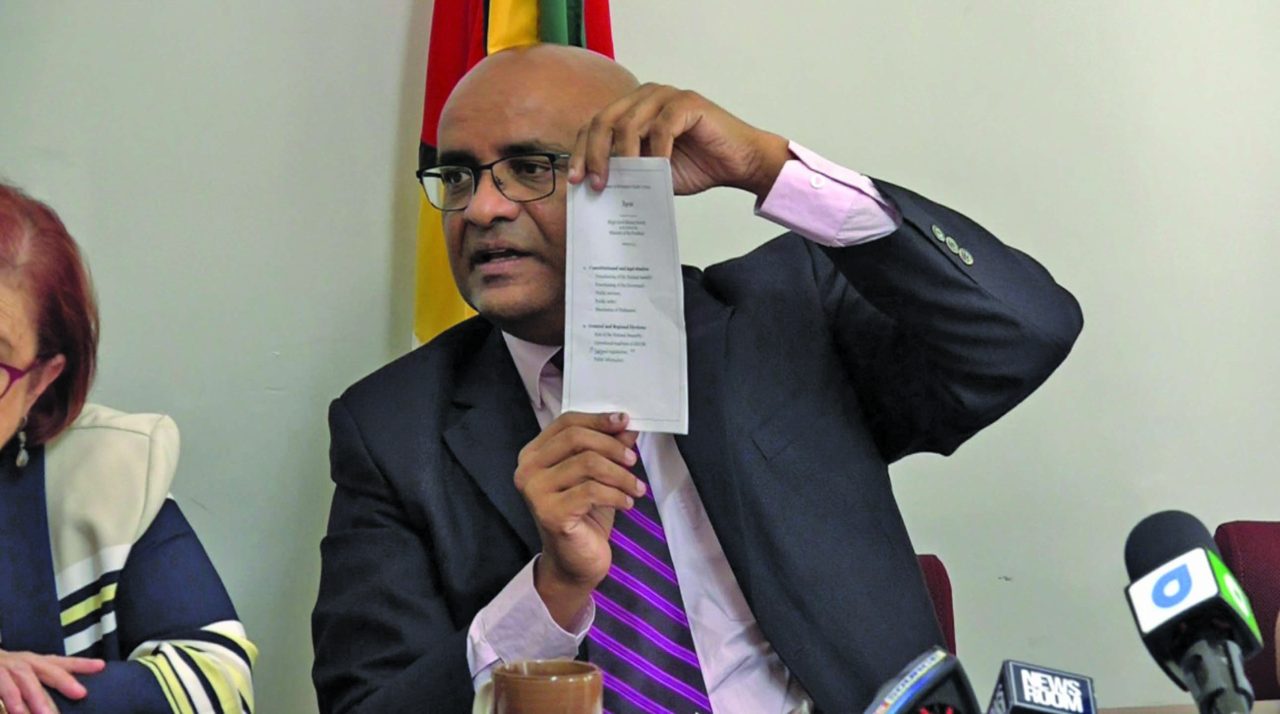 This meeting, according to the Opposition Leader, is likely to be held today and will be led by the Chief Whips from the Opposition and Government – Gail Teixeira and Amna Ally respectively.
"We agreed that GECOM has to be ready and we have to start urgently… We have indicated from our side Gail Teixeira and they have indicated that Amna Ally will be leading their team, and the two person – and maybe other members who may wish to join them – would meet with GECOM to determine its operational readiness," Jagdeo told reporters at a mid-afternoon briefing post following Wednesday morning's meeting with the Head of State.
However, when probed as to whether there were any agreements on the hosting of elections in three months' time as stated in Article 106 (7) of the Constitution, Jagdeo posited while no direct discussion was held in this regard, it was Government who included GECOM's readiness for elections on the meeting's agenda.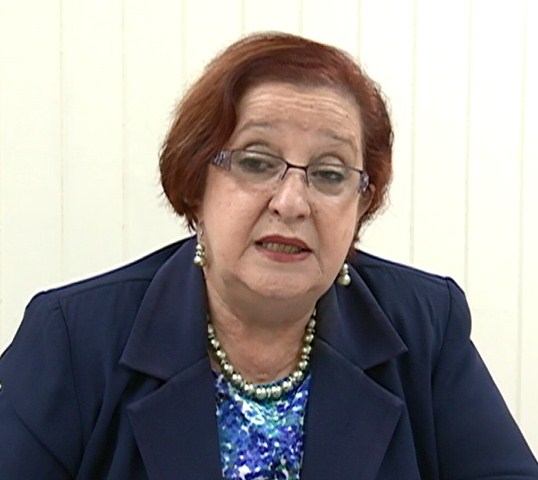 "Elections will have to be held this year, the Constitution says that. I believe the President and the others would not have put on the agenda for this meeting, which is a meeting to discuss the consequences of the passage of the No-confidence Motion, operational readiness of GECOM. So I think they also share our views that elections will have to be held," he posited.
In a video released by the Ministry of the Presidency following Wednesday's meeting, President David Granger said, "We've agreed that the two sides will continue to work together to engage GECOM to ensure that elections are held within the administrative capabilities of the Guyana Elections Commission."
Well prepared
Meanwhile, Public Relations Officer of GECOM, Yolanda Ward, last month told Guyana Times that the electoral body is well prepared to rise to the challenge and deliver on the impending General and Regional Elections.
"If that is the decision that we will have to conduct elections within a short period, then we will have to ensure that those elections are held as required, because it's our constitutional mandate. I'm sure that our Standard Operating Procedures will click into gear and we will be prepared to execute elections at a time we have been asked to do," Ward had stated.
Voter's list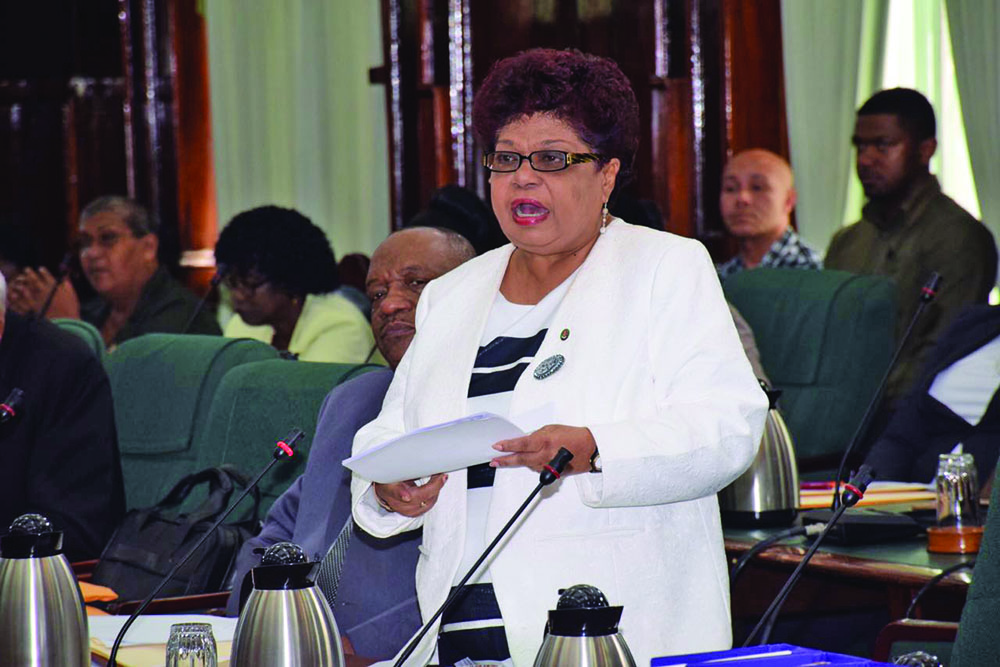 Opposition Chief Whip Gail Teixeira told reporters during Wednesday's press briefing that while she will have to discuss with her counterpart on the Government's side their agenda going into a meeting with GECOM, she noted that the general interest is to get a detailed "timeframe of GECOM's readiness within the constitutional timeline of 90 days".
Nevertheless, Jagdeo had revealed that also on the agenda for discussion during Wednesday's meeting was the national registration process. He explained that the current list of electorates, which was used for the November 2018 Local Government Elections (LGE), is valid up until April 30; and as such, there is no need for a new registration process since elections is expected in March.
"We pointed out that both sides never had a problem with the list for Local Government Elections and so there shouldn't be a problem now," he said.
In Article 106 (7), it is stated that elections shall be held within three months of the passage of a No-confidence Motion or "such longer period as the National Assembly shall by resolution supported by not less than two-thirds of the votes of all the elected members of the National Assembly determine".
According to Jagdeo, while this timeline is adequate now to hold elections and have GECOM ready, there is still enough room to push back the polls between the stipulated timeline (mid-March) and up to the validity period of the list. To this end, he asserted that the Opposition is willing to head to the National Assembly to extend the timeframe for the hosting of the elections.
"A two-week or a three-week difference, if we all have to go together to the Parliament to extend the timeline by that, in the great scheme of things that will not harm anyone in Guyana and it will not harm us in the People's Progressive Party. But if the Government refuses to honour the passage the of the No-confidence Motion and they refuse to define a timeline for elections and the constitutional period expires, the Government then becomes unconstitutional, illegal, illegitimate," he contended.
Further, the Opposition Leader went on to outline that the $3 billion budget allocation to GECOM for the national registration process had preceded the No-confidence Motion and so with no need for this to be carried out again, then the money can be used in another area to help the elections body in its preparation for polls.
According to Jagdeo, if this sum is not sufficient to pull off elections, then the National Assembly can be approached for additional monies. This, he noted, is catered for under Article 106 (7) of the Constitution.
"Any issues relating to elections, the Parliament could legitimately be convened, and we will attend. So if GECOM needs new laws, we can pass those; if GECOM needs supplementary provisions, then those could be passed or any other matter," he asserted.
Nevertheless, the Opposition Leader, who is also the People's Progressive Party's General Secretary, posited that the Party is ready for elections to be held in three months' time. In fact, he noted that the Party has even started ground work on its manifesto as well as building its candidature at the regional level for the geographical and national top lists.
"We are putting all our structures in place… we are ready to take this," the Opposition Leader stated. (Vahnu Manikchand)