Rebuilding Camp St Prison
…despite 20 companies being prequalified in 2017 for reconstruction
…Govt sole source overseas firm
Since coming to office in 2015, the coalition Government has been engulfed in several controversies where it sole sourced goods and services. However, this trend seems to be heading into 2018; with more matters of this nature to follow.
Speaking during the 83rd sitting of the eleventh Parliament, Public Security Minister Khemraj Ramjattan indicated that a company had been sole sourced out of the United States to reconstruct a prison at the ruined Camp Street Prison. Only the concrete block stands, following a devastating fire set by escaping inmates in July 2017.
His comments were in response to a motion originally spearheaded by Opposition parliamentarian Juan Edghill. It was subsequently introduced by Opposition Chief Whip, Gail Teixeira, as Edghill's suspension continues from the House.
In his response to the National Assembly, Ramjattan stated that local companies were unwilling to get involved in "this type" of tendering. The Minister suggested that the reason for this was because they were ignorant of the process.
"We had to ensure, because of a certain person in NPTAB (National Procurement and Tender Administration Board) saying there must be some experienced contractors that know a thing or two about prisons. And if we have to single source, we have to single source."
"And we went and single sourced a firm out of America, (which) has built over 300 prisons and has built the Guantanamo prison steel cell. And so they got the contract and they will come down. The important point here is to know we are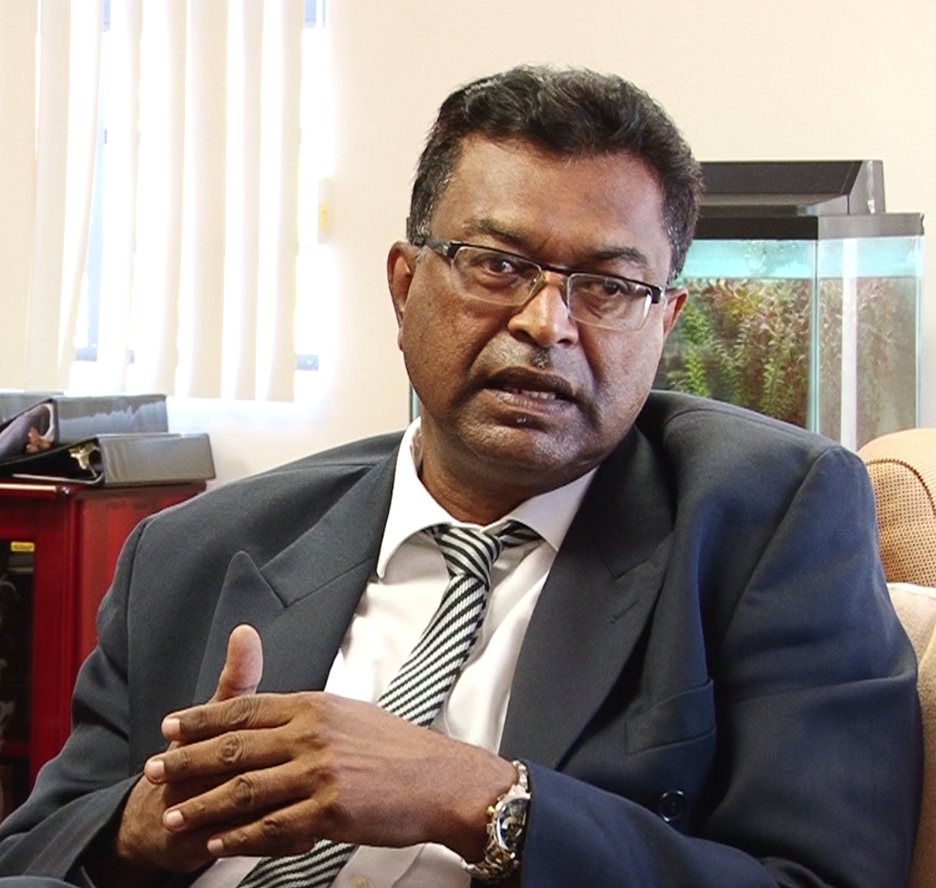 doing something. Steel cells came out of money we allocated last year," Ramjattan declared.
Untruths
But Ramjattan's words that persons are unwilling to bid for a project of this nature are not supported by what actually occurred. Last year, Government cancelled a tender for the multimillion-dollar reconstruction of the Administrative Blocks for the Georgetown prison. The project was at the time being undertaken by the Public Infrastructure Ministry.
At the time, a total of 20 companies had been shortlisted from a prequalification process and were invited by the then acting Permanent Secretary, Geoffrey Vaughn, to conduct a site visit on July 27, 2017. They were to respond by the following day on whether or not they would be submitting a bid for the project.
However, the visit was rescheduled the following day by the Ministry's Work Services Group Manager for Procurement and Contracts, Philip Bryan. The procurement manager, by way of email, indicated that the site visit for the project was rescheduled for the following day, July 27, 2017.
On July 28, 2017, Vaughn wrote again to the bidders saying, "The Ministry regrets to inform you that a decision was taken by the executing agency to annul this bid." Vaughn, in giving reason, pointed to a clause which speaks to the "Employer's right to accept any bid and to reject any or all bids."
The Ministry subsequently clarified that the process was annulled because the Public Infrastructure Ministry was not the subject Ministry. According to the Ministry, it was just providing "technical support" for the Public Security Ministry.
Disregarding procurement laws
The Government has been under fire for some time for continuously disregarding procurement laws by not putting requests for goods and services to public tender, but instead sole sourcing. Its policy for procuring drugs has especially been under the microscope.
The issue of the sole sourced drugs came to light when, in a letter dated February 28, 2017, the now ousted Georgetown Public Hospital Corporation (GPHC) Chief Executive Officer Allan Johnson thanked the Public Health Ministry for authorising the procurement of medical supplies from Trinidad company ANSA McAL to the tune of $605,962,200.
This was even though local firms could have supplied the same quantity and quality of drugs at lower prices. It was subsequently found by the Public Procurement Commission that procurement laws were not followed.
In May of last year, the parliamentary Opposition had fielded questions in the National Assembly to Communities Ministry.
When a response came from Communities Minister Ronald Bulkan it was revealed that nine out of 10 regions in Guyana did no public tendering for drugs and medical supplies between January 2016 and February 2017. In addition, all regions indicated that no prequalification process was followed. This was all done in the name of emergencies.
When in the Opposition, the coalition Government had been heavily critical of the former Administration procuring process.