As work continues to progress on the Spotlight Initiative in Guyana, Minister of Human Services and Social Security, Dr Vindhya Persaud, along with representatives of the European Union (EU) and the United Nations Development Programme (UNDP) on Friday interacted with various groups and community members for feedback on the programme.
In Guyana, the Spotlight Initiative aims to address the root causes of violence against women and girls with an emphasis on the prevention of family violence which includes sexual and gender-based violence, intimate partner violence, and school-based violence.
As part of the Spotlight Initiative, a series of community engagements are planned across the country. The process has already started and the latest interaction took place during Minister Persaud's outreach to the Grove/Diamond, East Bank Demerara communities.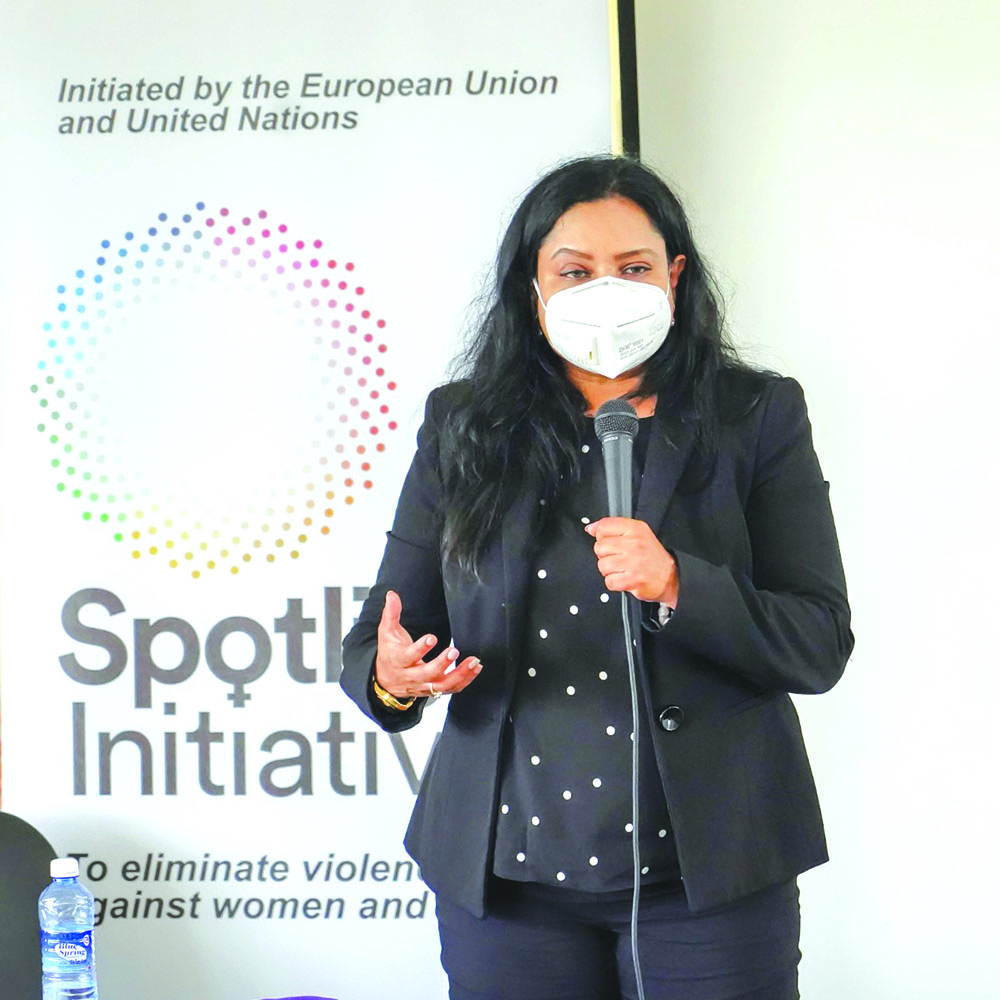 The representatives were able to share key information with residents, all geared towards eradicating violence against women and girls. The team shared some of Guyana's statistics that show how one in two women would have experienced some level of violence in their lifetime.
Fifty-five per cent of women, on the other hand, experienced such violence at some point in their lives. Minister Persaud made a presentation, along with UN Resident Coordinator Mikiko Tanaka and representatives of the EU and other officers based at the UN Mission in Guyana.
Persons were not only provided with the relevant information through the exercise but were able to benefit from interactive sessions afterward, thus providing feedback to the team of issues particular to each community. The Spotlight Initiative was signed by the Government, EU, and UN in October 2020 and is a three-year programme funded by the EU.
Guyana is one of six Caribbean countries to benefit from the initiative. Minister Persaud had said that the initiative will open doors for a multi-sectoral approach.
"We will investigate every report of sexual and domestic abuse against women and girls and the Childcare and Protection Agency (CC&PA) will be doing everything to end this scourge. I urge the public to not hesitate to report cases of abuse," she had urged.