Linden devastating fire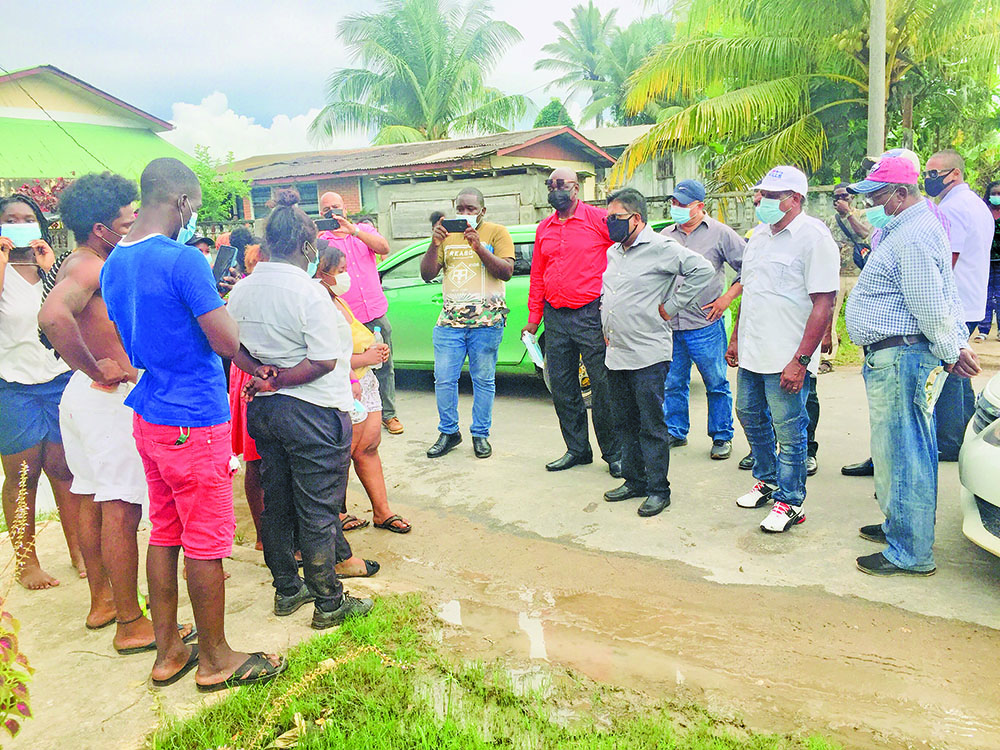 In light of a fire that destroyed a Linden home leaving at least 11 persons homeless, Finance Minister, Dr Ashni Singh assured the occupants that the Government would provide the necessary assistance.
The two-apartment building, located at Lot 146 Dageraad Avenue, Mackenzie, was completely destroyed by fire of unknown origin on Sunday.
The Minister who was in the community for a vaccination outreach upon learning of the devastating fire, visited the victims. The home had been occupied by Latoya and Shellon Kato, two single cousins and their children.
Dr Singh consoled the women and their children who have lost practically everything as a result of the blaze.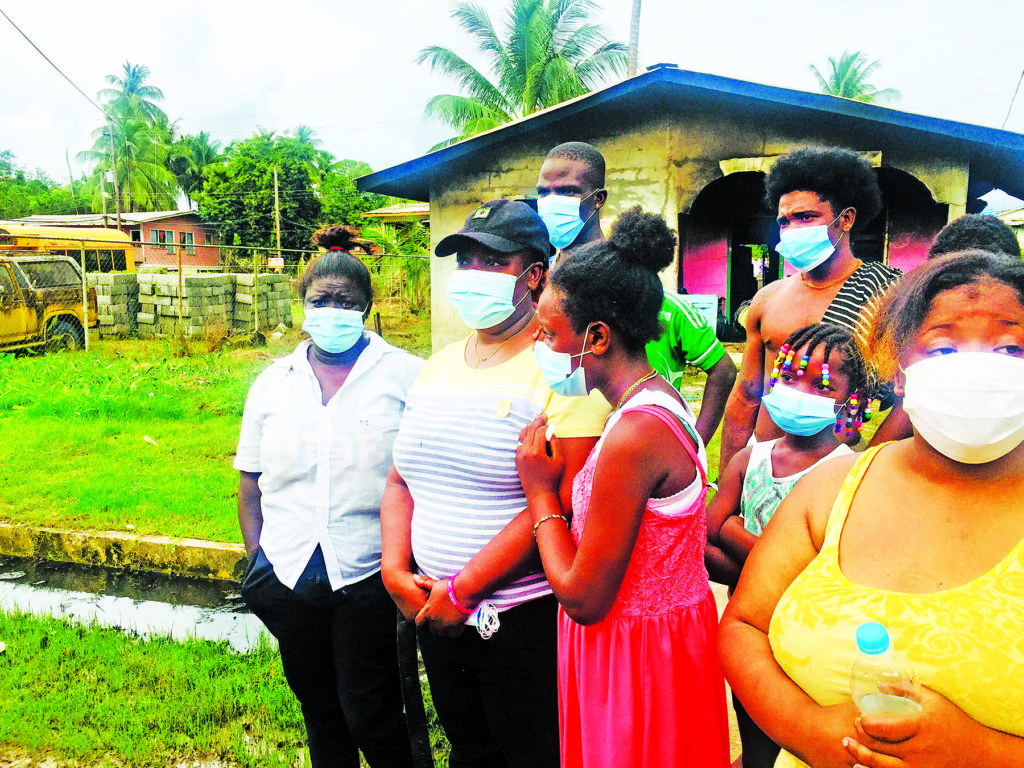 It was reported that the fire started about 13:00h. At the time, the two women, who worked as security officers, were at work, but their children were at home.
The Minister told the women that assistance would be provided through Regional Executive Officer (REO) of Region 10 (Upper Demerara-Berbice), Dwight John. He noted that sleeping and other temporary arrangements would be provided for the family until their home is rebuilt.
"When I heard about the fire, I already spoke with the REO. I said to please find a location at least where the family can sleep… First of all, the most important thing is for you to have a place to stay, to keep your children safe…," the Minister said.
He noted that further arrangements would be put in place while an assessment was done of the property to see what could be done to assist them in rebuilding.
The Minister noted that it was indeed a terrible loss, but assured the affected occupants that they would soon get back a roof over their heads.
"You have to be grateful that everybody is safe… There was no loss of life or anything," he stated.
Dr Singh encouraged the women to stay strong as he reiterated that Government would assist them.