As budget approaches
…makes recommendations for people- centred budget
With Budget Day one day away, Parliamentary Opposition frontbencher and economist Irfaan Ali has rapped the Government for the continued absence of a comprehensive economic plan for Guyana, while proposing solutions of his own.
According to Ali, Government's management of the economy has been "ad hoc" and "counterproductive". He has cited the Value Added Tax (VAT) measures that have been implemented to substantiate his contention.
He noted that consumers' disposable incomes were slashed with the introduction of over 200 tax measures, and added that operational costs skyrocketed with the introduction of VAT on electricity and water, and many zero-rated equipment used in the mining and agriculture sector attracted a hefty 14 per cent VAT.
"As profit margin flattened, producers were forced to cut back on employment, hence prompting an inevitable downsize in operation. In the mining sector, the 100 per cent increase in tributors tax, coupled with deteriorated hinterland roads and high fuel prices, dealt a huge blow to both small and medium scale miners," he said.
According to Ali, the overall impact was devastating, and persons felt the squeeze at all levels of the economy. Indeed, he said, statistics from the Ministry of Finance have showed reduced declarations from the mining sector.
According to last year's Half-Year Report, the mining and quarrying sector contracted by 4.0 per cent during the first half of 2017. Gold production fell by 1.7 per cent to 317,096 ounces in the first half of 2017, compared to the same period in 2016, and this trend continued into 2018.
"In the 2018 Mid-Year Report, low declaration of gold by small and medium scale miners was cited as one of the fundamental reasons for low growth in the economy," Ali observed. "Over the past three years, Guyana has witnessed a major decline and contraction in four of its main traditional sectors."
Sugar, rice, bauxite and timber have all plummeted, he noted. "Hence one of the major causes for the country's depleting foreign reserves and reduced private consumption," Ali continued. "On the fiscal side, Government racked up a huge chunk in additional revenue. From 2015-2017, revenue increased by more than 26 per cent or $35B, and is expected to further increase by another $10B by end 2018."
Worry
According to Ali, however, Government has not even put this additional revenue to good use. He pointed to increases in recurrent expenditure, including employment costs, and billions of dollars in increased spending on dietary, security, rental of buildings, and travelling.
Expressing worry that Government's handling of the fiscal regime would only get worse with the approaching fiscal year, he has urged Government to improve access to finance, and to repeal the increased tax measures, something that would ease the burden on the average citizen's pocket.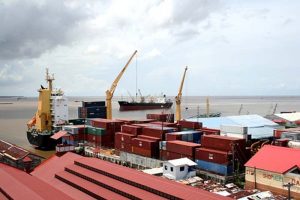 "Consumers need a stimulus in spending, and there is no better way than to reduce taxation. Not only will purchasing power increase, but consumers' confidence and demand could receive a major boost," he said.
"A public-private partnership with commercial banks is critical, and could play a major role in offering cheap credit to small and medium size investors. The bureaucracy surrounding the access to small and medium size loans needs to be obliterated," he opined.
Ali noted that Central Government could address this and contribute meaningfully by ensuring commercial banks benefit from reduced lending rates from the Bank of Guyana.
He also stressed the need for Government to make a concerted effort to diversify the economy.
"Oil should be perceived as a bonus to our diversification programme, and not as the backbone of our economy. Budget 2019 should propound measures on how we will initiate the transformation our economy into a major economic power house," he declared.
"Some of the major projects that should receive unwavering attention should include the deep-water harbour, sustainable urban transport, Corentyne river bridge to Suriname, Lethem/Brazil road corridor, and the Georgetown bypass road."
Value added production
Moreover, Ali called for measures to drive value-added production within the forestry, agriculture and mining sectors to be outlined in the Finance Minister's presentation. He noted that in the manufacturing sector, measures should be proposed to boost output and increase competitiveness.
The economist also proposed that key input materials, such as raw materials, should be subsidised in the new budget. He suggested that special concessions should be offered that would create a level playing field between foreign companies and local firms, even as many continue to raise concerns about local content.
Ali also proposed that Government announce the establishment of economic free zones, a term that designates areas in which companies can operate with little to no taxation. Economic free zones are usually meant to act as an economic stimulus. He was also hopeful of bold initiatives within the health sector.
"Resuscitate the specialty hospital for advanced health care services for both Guyanese and international patients," Ali suggested. "(Construct) a 100-bed ward at East Bank Demerara Regional Hospital; (construct) a new policlinic with X-ray, laboratories, and dental and eye services in different regions," he also said.