…COVID-19, debts owed by companies, public corporations take toll
The financial position of the Guyana Power and Light (GPL), which has long been weakened by debt, is also under pressure owing to the COVID-19 pandemic.
According to Deputy Chief Executive Officer (CEO) Samaroo Ramtahal, the entity is currently fighting to stave off a projected $1 billion year-end deficit.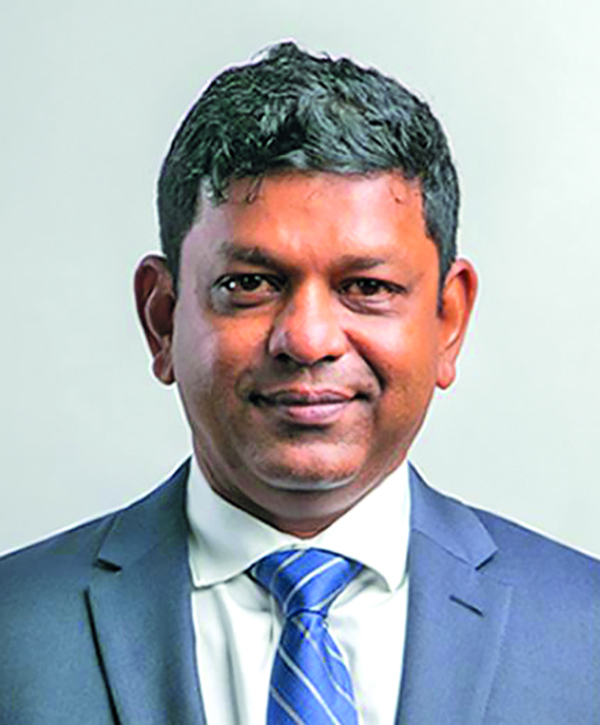 During an exclusive interview with Guyana Times, Ramtahal was asked about the entity's financial position. He admitted that GPL's cash flow was reduced, which, coupled with the debts owed by large companies and even governmental agencies, has not helped the situation.
"We are in a very weak financial position. We're tending towards a huge deficit. If we don't manage carefully, by December we could be in a deficit of $1 billion, which is well over what our current bank's overdraft facility would allow us to accommodate. So, I believe our bank's overdraft would accommodate us 50, 60 per cent," he noted.
The Deputy CEO said there were a number of aggressive plans that would be implemented for debt collection and the company's commercial activities as a whole.
"We do have some Government agencies and Ministries, as well as large, industrial commercial customers with fairly large balances," Ramtahal, who has oversight for GPL's strategic operations, further explained.
According to Ramtahal, this would have to be tackled over the next few months if GPL was to remain viable. To do otherwise, according to the Deputy CEO, could see the company bankrupt.
"And so, if we manage to successfully collect a small portion of our outstanding debt, we will survive to Christmas. So, while I'm saying we're projected to have a negative figure of $1 billion, we're also working in the background to improve our collection to avoid that situation," he said.
"So far, with the information we have, I'm working very closely with our commercial team, the commercial sub-committee of the Board. We had a meeting a few days back and they've been instilling that we go after our debts and make sure we collect our outstanding debt."
Added to this, Ramtahal noted that owing to the COVID-19 pandemic, the power company has not been disconnecting customers for unpaid bills nor has it been collecting as much as it would normally collect as part of normal revenues.
He noted that to deal with the unprecedented situation, they have had to be careful with managing costs.
"What we've realised is we have to manage our costs. And once we have 46.5 megawatts coming out to us in April next year, we're trying to be as lean as possible with our costs. Because as you can imagine, [as a result of COVID-19], our cash flow position is terrible because we've not been doing any disconnections."
"And so, we're not getting the regular connection we usually get. So, we have to manage from now to December, how much we can afford to spend to bring more PPAs (Power Producing Agreements) on stream," Ramtahal explained.
This is a reference to the PPA that GPL signed with Giftland Mall for the latter to supply up to five megawatts of additional power to the Demerara-Berbice Interconnected System (DBIS). GPL will be paying the Giftland Mall up to $35 million per month for the supply of electricity to the national grid, inclusive of fuel costs. This project is expected to officially come on stream by this weekend.
The sum paid to Giftland will, however, vary depending on GPL's needs. According to Ramtahal, recent reports which gave the impression that the $35 million is a fixed sum are erroneous.
"Almost $24 to $25 million of that $34 to $35 million is fuel related. In other words, you have $8 to $9 million on a monthly basis. But in this case, GPL has the option, if they want to go with the full five megawatts, based on the nature of the agreement we have with Giftland, it's a Power Purchase Agreement, so we can decide if we want to purchase two megawatts, if we want to purchase one megawatt or zero."
"Hopefully, next year when we have the Garden of Eden dual engine, we would not have need for this arrangement with Giftland and so we can control that. It's not accurate to say we will be paying $35 million, when, in fact, we might pay $1 million," Ramtahal further explained to this publication.
In the middle of 2019, it was reported that GPL had a $4.2 billion deficit, with a year-end figure of $9.8 billion projected. This was as a result of expenditure exceeding revenue coming into the company.