The Guyana Revenue Authority (GRA) has embarked on another round of sensitisation seminars with key trade stakeholders in the lead up to the official launch of the Automated System for Customs Data (ASYCUDA) World.
On Wednesday, the ASYCUDA National Project Team (ANPT) of the GRA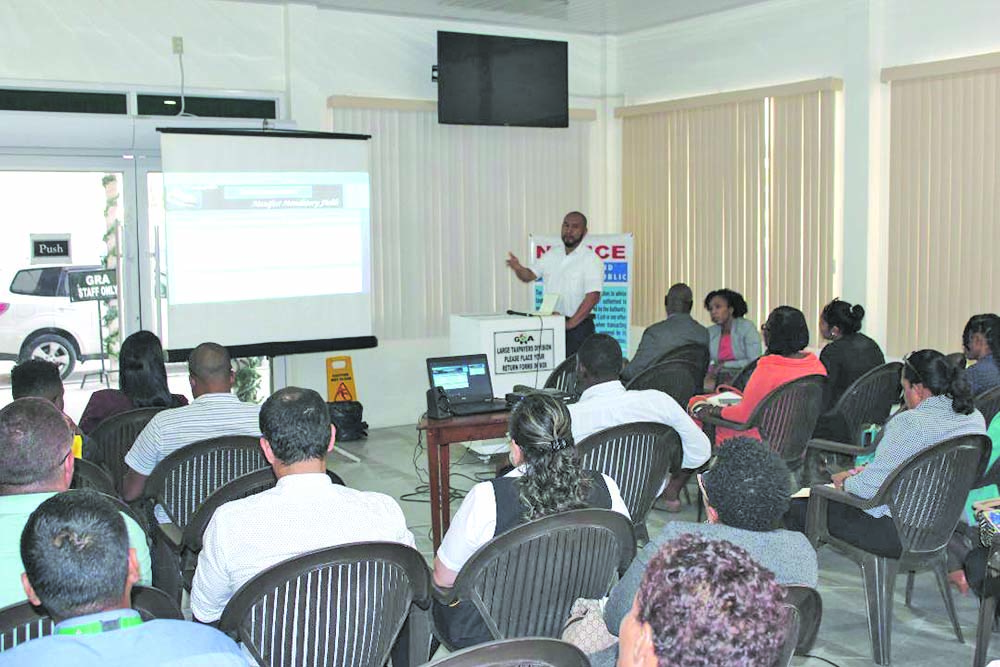 together with its consultants from the United Nations Conference for Trade and Development (UNCTAD) facilitated a seminar for freight carriers and their agents at the Authority's Camp Street headquarters.
Having already requested shippers, wharf owners and agents to submit advance cargo manifests in electronic format, the sensitisation was specific to the manifest module of ASYCUDA World and the mandatory fields associated with the module.
ASYCUDA World is a recognised Internet-based solution used in most of the Caribbean territories to bring about significant benefits in customs and trade, such as the reduction in processing time of customs documentation and the quick release of imported and exported goods.
Its introduction to the GRA is premised on the failure of the current Total Revenue Integrated Processing System (TRIPS) to deliver as expected with relevant customs modules such as e-manifest, want-of-entry, and warehousing.
Trade consolidators are next in line to be sensitised as the ASYCUDA National Project Team in partnership with UNCTAD bring awareness about the important role each client of the GRA will have to play in making the project a success.