More than 200 contestants turned out at the Duke Lodge Hotel and Little Rock Suites as Guyana Telephone and Telegraph (GTT) Plus Star Singing Competition opened auditions in Georgetown and Berbice which were completed over the last two weekends.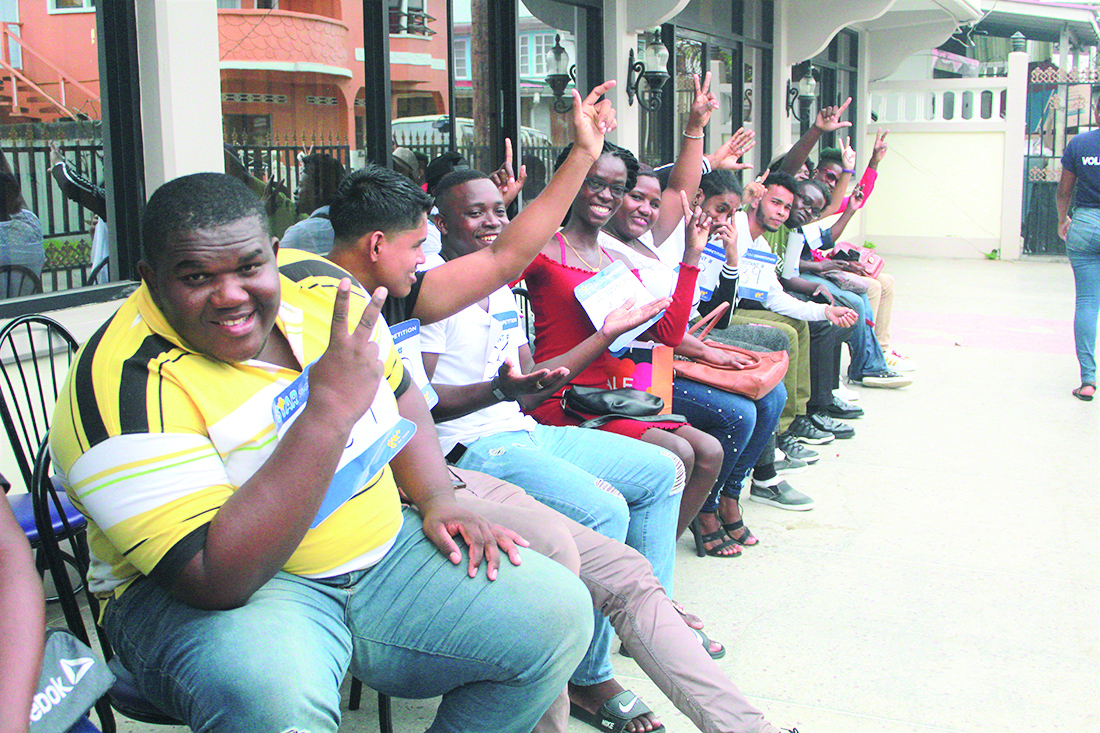 The contestants turned out in their numbers as they all aimed to impress the judges to secure a spot in the preliminary round of the competition; bringing them closer to the coveted grand prize of $1 million and a single recording contract with local music producer, Drew Thoven.
The GTT Plus Star Singing Competition has created much hype and excitement, not only in Guyana but within the Diaspora, GTT said in a statement on Wednesday. The company's Senior Marketing Executive, Tashandra Inniss said the auditions have been a success thus far, stating that "Georgetown and Berbice auditions, there was large turnout which was more than what we anticipated."
Saiku, one of the judges for the GTT Plus Star Singing Competition, explained that there were only seven contestants who wowed the judges and have been guaranteed a spot in the next round of the competition. "Many persons would have received a yes from all three judges but this does not mean they have secured a spot in the preliminaries; the overall score from the judges will determine this. When auditions are completed we will have call backs to those lucky few," the release said.
The three main judges include local artistes Timeka Marshall and Saiku, and TV Host and Media Personality Joel Ghansham with occasional guest judge appearances.
The GTT Plus Star competition auditions will continue on May 11 at the Linden Enterprise Network (LEN) Building and will conclude on May 18 in Essequibo at the Urbayne Oasis Hotel.
GTT is urging interested persons to register at http://bit.ly/won2c and those interested can visit http://bit.ly/heRre to see Georgetown auditions.
Berbice auditions will be aired on Thursday, May 9, 2019 on NTN at 19:00h; TVG at 21:00h and Channel 67 at 22:00h and on NCN on Friday, May 10, 2019 at 20:00h, the release said.