…to appear in NYC court today
Two weeks after a Guyanese, Troy Thomas, lost a High Court challenge to stop his extradition to the United States, where he is wanted for a 2011 murder, he was handed over to US authorities on Wednesday.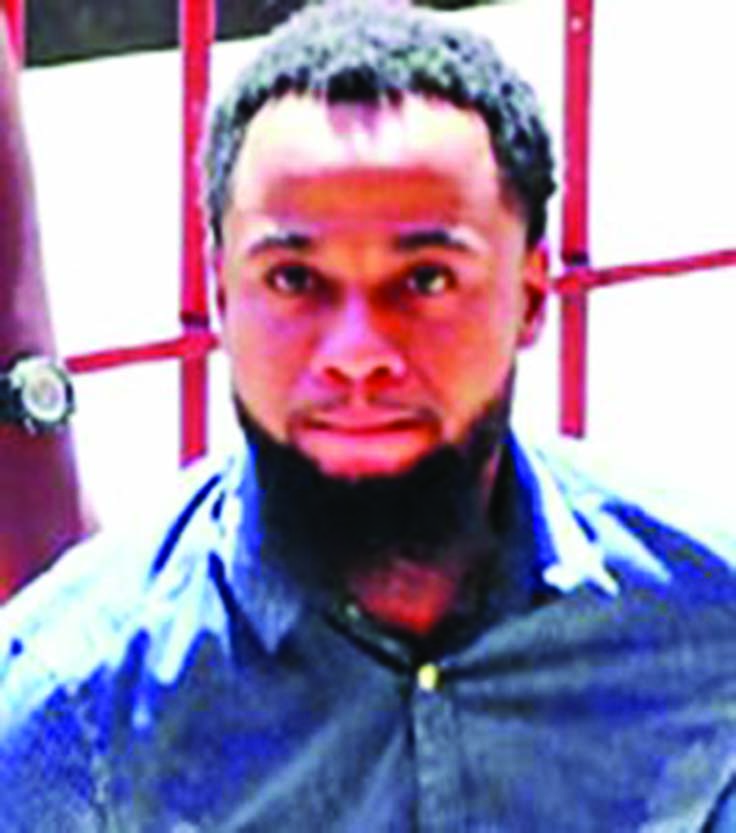 This was confirmed by Director of Prisons (ag) Gladwin Samuels, who would only say that he handed over Thomas, an inmate in the local prison, to be extradited.
However, the US embassy in Guyana confirmed on Wednesday that Thomas was en route to the North American country to face the two criminal acts allegedly committed in New York over seven years ago.
"[Wednesday] evening, he will be in the custody of the New York Police Department, and [Thursday] morning he will appear before an American judge in court to face charges. Thomas's extradition reflects over one year of close coordination between the Government of Guyana and the US Embassy," a press release from the embassy stated.
The US Embassy thanked the Office of the Director of Public Prosecutions (DPP), the Police Force, the Guyana Prison Service, the Public Security Ministry and the staff at the Cheddi Jagan International Airport for their close cooperation and commitment to justice.
"Corruption and criminal activity rob the Government and citizens of Guyana of money that could have been spent on education, healthcare, and important infrastructure work. Extraditions are an important law enforcement tool in fighting transnational criminal organisations. Today, a fugitive from justice is being extradited to the United States to stand trial, creating a new precedent," the American Embassy noted.
Furthermore, in recognition of this positive step forward, US Ambassador to Guyana, Sarah-Ann Lynch, said "The Government of Guyana's actions over the past year clearly indicate its dedication to law and order and established norms of international criminal justice – Guyana is moving in the right direction. Establishing a roadmap for future extraditions, bringing a fugitive to justice, making Guyana a safer place for Guyanese citizens – this is the best example of rule of law existing in Guyana".
Attempts to stop extradition
Thomas has been accused of murdering Keith Frank, 20, a Guyanese who was shot and killed on December 11, 2011, outside a Richmond Hill, New York party. He has also been accused of inflicting injuries upon Dr Katherine Maloney. He then fled to Guyana.
Since 2012, authorities in the US had issued a wanted bulletin for the murder suspect. As such, in 2018, US Attorney General and Secretary of State sent an extradition request to the Guyana Government, which was served to the Foreign Affairs Ministry by the country's Embassy here. As a result of the request, Thomas was apprehended by the Guyana Police Force last year and was being kept in custody at the Lusignan Prison.
But Thomas attempted to use the local courts to stop his extradition. In fact, a hearing in the Magistrates' Courts last year resulted in Magistrate Sherdel Isaacs-Marcus ruling in December that Thomas be extradited to the US to face the charges levelled against him.
In committing Thomas for extradition, the Magistrate, among other things, ruled that she believed the fugitive was Troy Thomas, although he insisted that his name was Marvin Williams.
In June 2012, a US judge issued a warrant for his arrest in the name of Troy Thomas.
However, Thomas moved to the High Court to further block his extradition. He challenged, among other things, his "illegal" confinement and argued in an affidavit that he is being unlawfully detained and subjected to legal processes unsupported by any legal basis or foundation.
Thomas applied to the court for leave to issue a writ of habeas corpus, directing the Commissioner of Police to show cause why he should not be immediately released.
However, High Court Judge, Justice Navindra Singh dismissed the application by the prisoner. He ruled on April 4, 2019, that there is sufficient evidence against Thomas to warrant his extradition to the US. In addition, Thomas was ordered to pay $450,000 in court costs.
The extradition took effect on Wednesday after Thomas did not appeal the High Court ruling.
Public Security Minister, Khemraj Ramjattan, explained to Guyana Times that because there was no appeal within the stipulated timeframe, he gave the order for the US fugitive to be handed over to authorities there.
"He had a right to go to the Court of Appeal but he did not, his deadline for the appeal was [Tuesday, April 23, 2019] …we informed the Americans that his did not. The Americans then made arrangements to get him over [there]…The US Marshals came in today (Wednesday) and they took him out," the Public Security Minister explained.
According to Ramjattan, he ordered the Prisons Director to let the police escort Thomas to the Cheddi Jagan International Airport (CJIA), where he was handed over to US Marshals.
While this extradition exercise is the first successful one in recent years between the two countries, former US Ambassador to Guyana, Perry Holloway, late last year said that the path has been cleared now for the exchange of more fugitives between Guyana and the US.
He believed that the extradition of Thomas and the impending extradition of US-based Guyanese, Marcus Bisram, who is wanted in Guyana for a 2016 murder, has paved the way for this.
"I think once those two guys go back and forth, I think you will see more [extraditions] in both directions," he had told reporters.