La Soufrière volcano
…shipment leaves today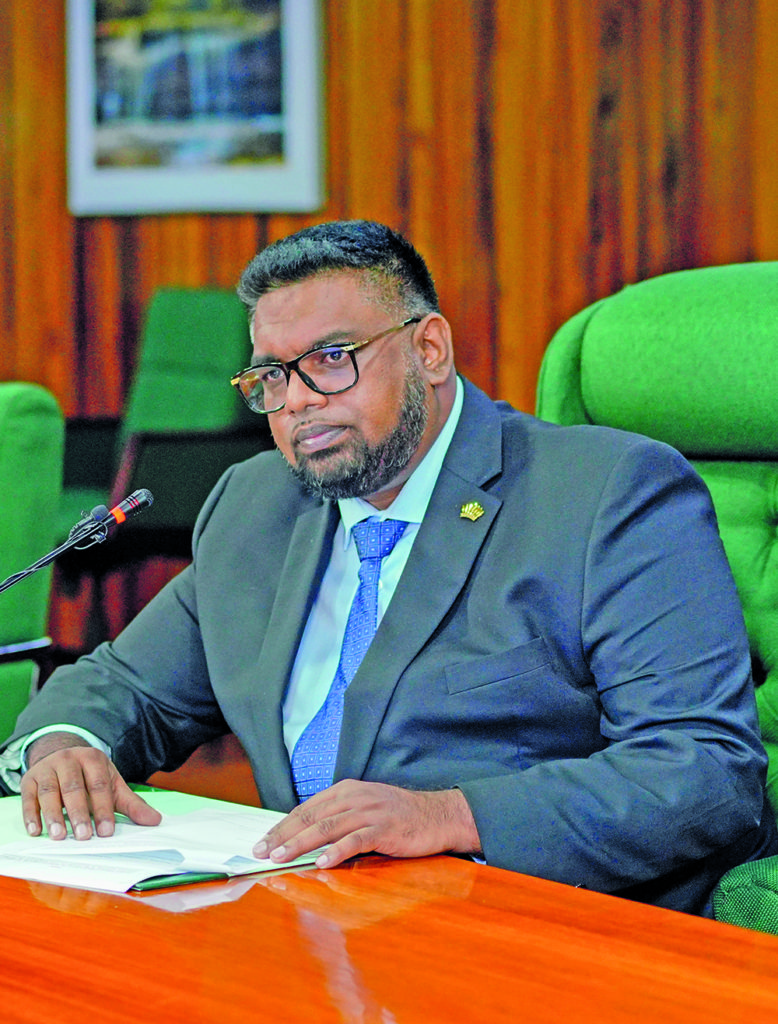 Decades of inactivity ended this week for the La Soufrière volcano, and eruptions have left blankets of ash and debris on the island of St Vincent and the Grenadines, prompting evacuation for thousands of people.
To cushion the devastating crisis caused by ongoing volcanic activity and rumbling explosions, Guyana has managed to source 350 tonnes of relief supplies to assist its fellow Caribbean country.
President Dr Irfaan Ali told media operatives on Monday that Government is gearing towards continuous support and these efforts are spearheaded by Prime Minister, Brigadier (retired) Mark Phillips. The first shipment, expected to leave today, contains food supplies, personal protective equipment, cleaning materials, water and other articles which were requested by St Vincent.
"This will be continuous support. What St Vincent is going through is not going to be a one-off event. All we can, we have worked on mobilising, with the Private Sector, various commodities. The Prime Minister himself is looking at this. We're trying to get at least 350 tonnes of items. This is what this shipment will take and then during the course of the week, we're going to send more items," the Head of State revealed.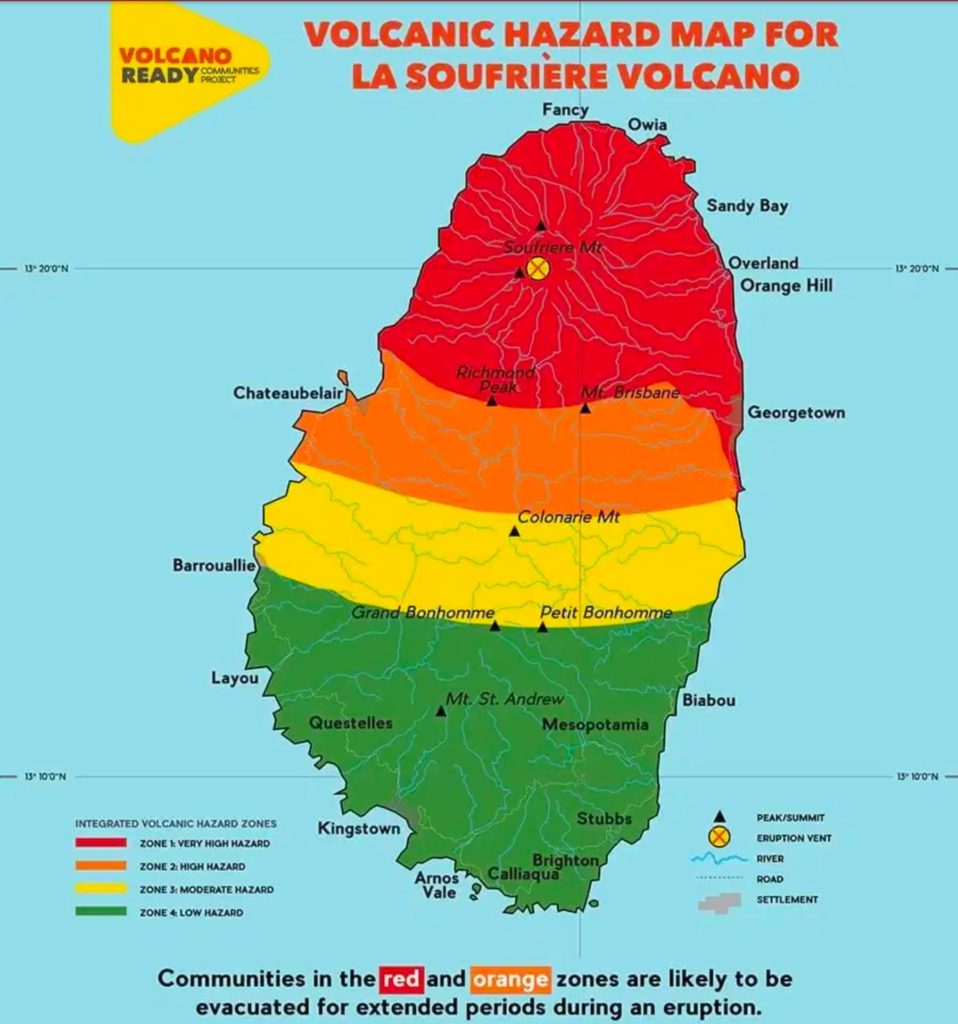 Dr Ali said the challenge in delivering relief has been logistics. But since the undertaking to lend support was announced, the local Private Sector has played an instrumental role in mobilising their contribution as well.
"We are now mobilising the black tanks that would go later in the week. The greatest difficulty is the logistics in this but we have had tremendous goodwill from the Private Sector and we will be able to, at least in a continuous manner, support St Vincent."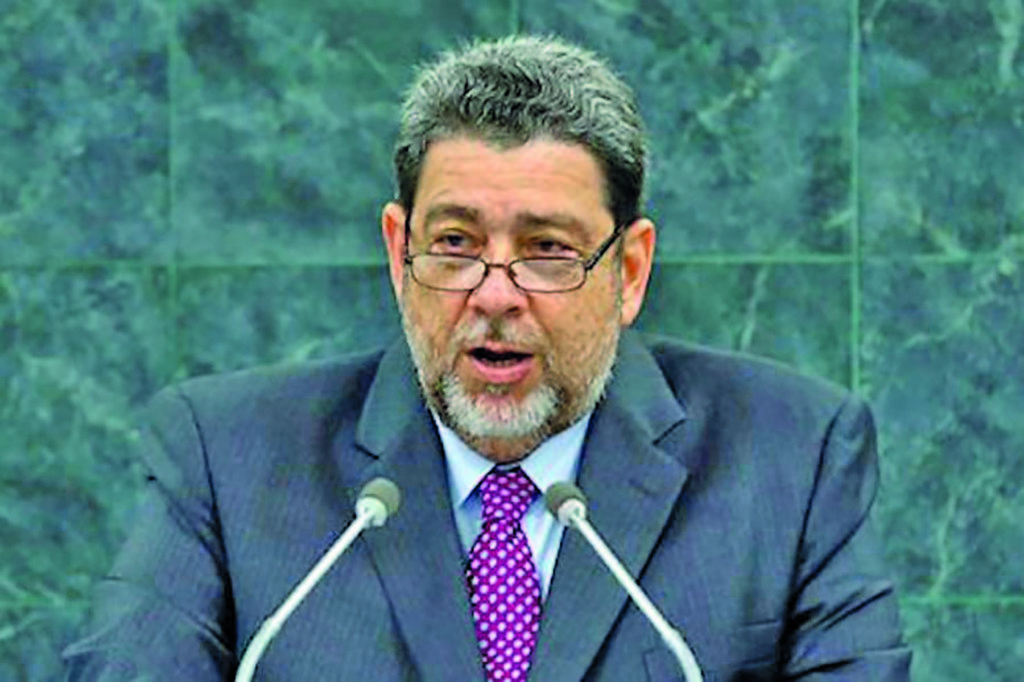 In responding to the issue of offering relocation to affected persons, the President indicated that such has not been relayed by the St Vincentian Government. However, Guyanese on the island have been moved to safer grounds.
The President shared, "That issue has not been put to us. For example, the Guyanese living there we have been in contact with the honorary consul and I know the Vice President had many conversations over the weekend and as far we have been advised, they are all safe – most of whom are in the green zone."
The La Soufrière volcano started erupting on Friday and heavy ashfall has left most of St Vincent and the Grenadines coated in thick ash and the strong stench of sulfur filling the air. The volcanic ash moved with the winds and is now affecting neighbouring islands including Barbados – which is experiencing the brunt of it – St Lucia, and now Grenada.
The University of the West Indies Seismic Research Centre has said there is evidence of pyroclastic flows, as an avalanche of heated gas and debris travels at more than 120 miles per hour along the mountainside. Episodes of high-amplitude tremor continue to coincide with periods of enhanced venting or explosive activity.
On Sunday, small volcano-tectonic earthquakes were recorded and on Monday at about 04:15h, observations indicated that pyroclastic density currents (PDC) entered multiple valleys surrounding the volcano.
Pyroclastic density currents are extremely hot, ranging from 200°C-700°C, flows of ash and debris. Analysis of satellite imagery and comparison with previous images indicate that the explosive eruptions thus far have destroyed the pre-existing domes and current explosions are being generated from a new vent.
The Centre added that the volcano continues to erupt explosively and accompanying ashfall, of similar or larger magnitude, is likely to continue to occur over the next few days.
Head of the Diaspora Unit at the Ministry of Foreign Affairs and International Cooperation in Guyana, Rosalinda Rasul told Guyana Times on Sunday that just over 3000 Guyanese currently reside in the country – approximately three per cent of the island's population. According to Rasul, information coming out St Vincent indicates that most of these persons are currently seeking accommodation in private homes and not in any of the shelters established by the SVG Government.
Other Caricom states have already sent supplies to the island and Prime Minister Ralph Gonsalves was moved to tears last week by the degree of support from regional counterparts. (G12)