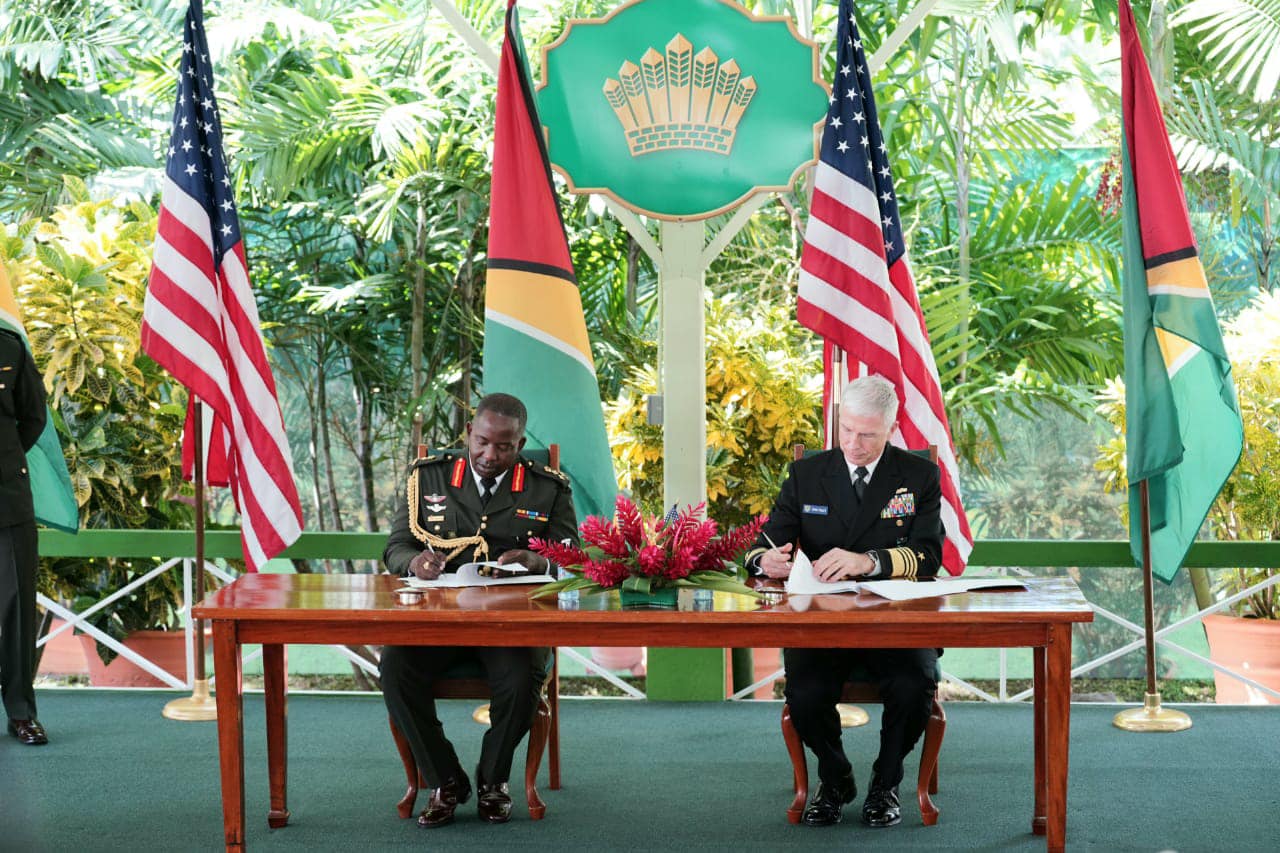 Guyana Defence Force Chief of Staff, Brigadier Godfrey Bess and Commander of the U.S Southern Command, Admiral Craig S Faller, earlier this afternoon, signed an Acquisition and Cross-Servicing Agreement.
The Agreement will pave the way for exchanging goods and services of equal value to support future bilateral defence cooperation.
The defence partnership between the two countries includes collaboration against regional threats and challenges, capacity-building engagements, bilateral training, expertise exchanges, exercises, and participation in military education programmes. During a visit by US Secretary of State Mike Pompeo in 2020, Guyana and the USA signed a Shiprider agreement which allows for maritime cooperation between the two countries.
U.S. Southern Command's top military leader last visited the country in 2017, when Guyana became the first South American nation to host the Caribbean Nations Security Conference.