A Guyanese man is hospitalised after a drive-by shooting outside the Impulse nightclub in Queens, New York, reports have stated. Laurex Fraser, popularly known as "Polo Boss", and another man were standing outside of the nightclub when gunmen in a BMW motorcar opened fire on them.
According to reports, Fraser was shot in his back, while the other man was shot in his leg.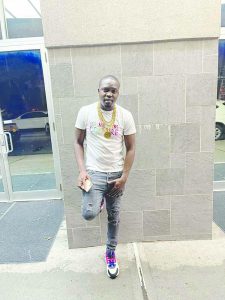 Law enforcement suspect that Fraser was the target.
The gunmen, in their bid to escape, crashed the car into a utility pole, forcing them to abandon the vehicle. Both men remain hospitalised as investigations continue.
Back in May 2022, New York-based Guyanese artiste Curt "Ceejay" Johnson was gunned down during a robbery as he was leaving a party in New Jersey. The singer/producer, according to information received, was shot multiple times.
He migrated to the US in 2002 and got involved in the music industry almost immediately, launching his own record label and a number of singles over the years.