The National Assembly on Monday approved the $500 million set aside for the Government's Men on Mission (MoM) programme for 2023.
This gives clearance for the advancement of a number of community projects, the introduction of training, and programmes to address issues affecting men and boys.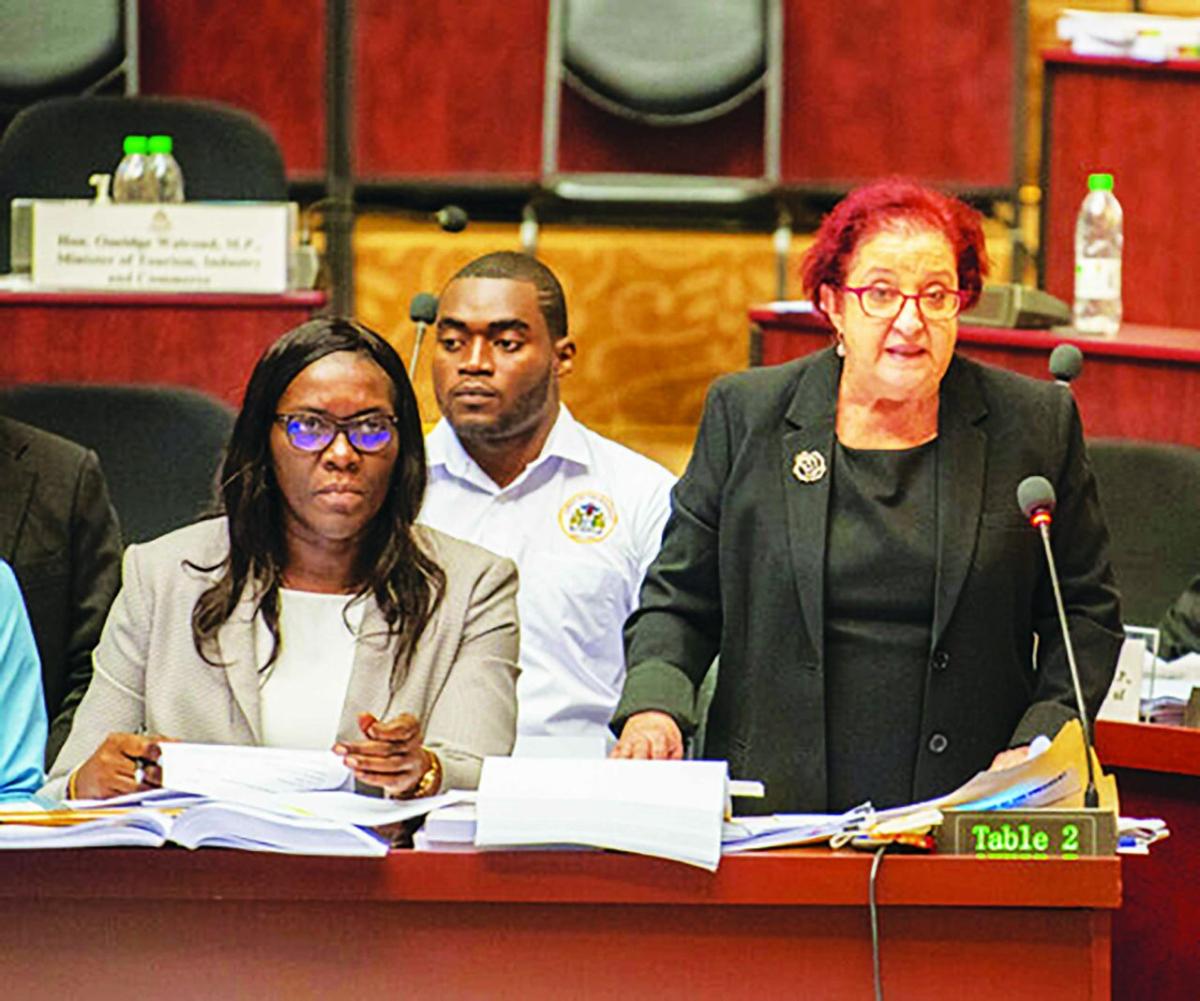 Minister of Parliamentary Affairs and Governance, Gail Teixeira on Monday related that a portion of the fund will also go towards revamping and rebuilding homes for citizens, specifically elderly citizens living in "very bad conditions."
Teixeira was at the time responding to questions posed by Opposition Member of Parliament Ganesh Mahipaul, when the National Assembly dissolved into the Committee of Supply.
She explained that the programme brings on board 1000 men from each region to establish a powerful movement, allowing them to play a greater role in tackling issues confronting them.
"We want our men to be able to deal with their health issues, we want our men to be able to deal with improving their education, we want our men to not be beating women as we have in our society, and this part of the objective of Men on a Mission," the Minister stated.
The overarching initiative was announced late 2022 by President Dr Mohamed Irfaan Ali, who asserted that the 1000-men programme will bring together men from across Guyana.
Led by the Head of State, the consortium comprises several officers from the Guyana Defence Force (GDF), the Guyana Police Force (GPF) and religious leaders, among other reputable stakeholders.
Minister Teixeira said the initiative has been showing positive results in improving the image that the nation's men play in building the society.
She explained that many attempts were made over the years to get men involved in advocacy. Minister Teixeira made it clear that if the $500 million allocated is not utilised, it will be returned to the Consolidated Fund.
Meanwhile, President Ali announced that the MoM initiative will support the construction of approximately 150 homes for vulnerable persons across the country who own their own house lots.
He also announced that there will be a massive push with community involvement, which will see small pathways and roads being rehabilitated. Tree-planting exercises and other community infrastructural works will be undertaken.
Meena Bafan, 85, of Herstelling, East Bank Demerara (EBD), was the first to benefit from the MoM initiative after receiving the keys to her newly built home.