A La Retraite, West Bank Demerara (WBD) woman was on Wednesday found dead in her yard suspected to have been electrocuted by an illegal electricity connection.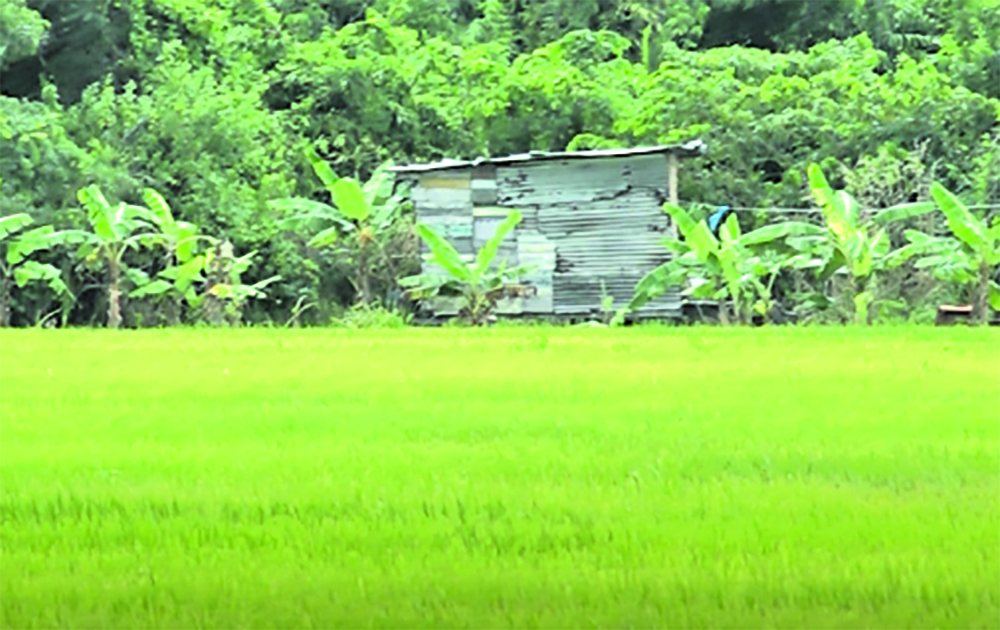 The dead woman has been identified as 21-year-old housewife Yashoda Andrews, also called "Debbie".
Her motionless body was found about 15:37h holding a black telephone cable. Based on reports received, the Police were summoned to the La Retraite squatting area by residents who reported that the body of a woman was seen lying motionless in her yard.
Upon arrival at the scene, the Police found the woman lying facedown. There were no marks of violence about her body. However, a black telephone cable was seen next to the body. Neighbours reportedly told Police that the now dead woman was seen lying in her yard holding the said cable in her hand.
The cable was reportedly removed from her hand by persons who found the body. The body was eventually removed from the scene and taken to the Ezekiel Funeral Home, where it awaits a post mortem.
The woman's grieving partner, Calvin Cooper, when contacted, told <<<Guyana Times>>> that they shared a five-year relationship and he was currently unsure of what the future held for himself and their nine-month-old daughter.
He recalled that he was at work when he received the dreaded call.
"I went to work and I left she home. I give she a hug and a kiss and I tell her 'I gone, baby'. Is when I went working I get a call about five o'clock time saying Debbie dead," the grieving man explained.
The distraught Cooper said the wire that electrocuted his wife was an illegal connection set up by his neighbours.
"The wire attached to my neighbour house, they thieving current. The wire run side of me house and like she went fixing something and the current shock she and nobody went there to save Debbie life. I dealing with this real rough and I don't even know what to do with myself right now. Debbie wasn't to dead like that. Debbie was a nice person to me, anything I want she does give to me." he stated.
Cooper described Andrews as a loving mother and wife who would be missed tremendously. Andrews leaves to mourn her husband, daughter, siblings, and parents.
An investigation has been launched into the incident by the Guyana Police Force and the Guyana Power and Light (GPL).