The new Minister of Housing and Water, the Honourable Collin Croal, and Minister within that Ministry, the Honourable Susan Rodrigues, were on Thursday welcomed at the Guyana Water Incorporated's (GWI's) Head Office during their first visit since being appointed to head that Ministry.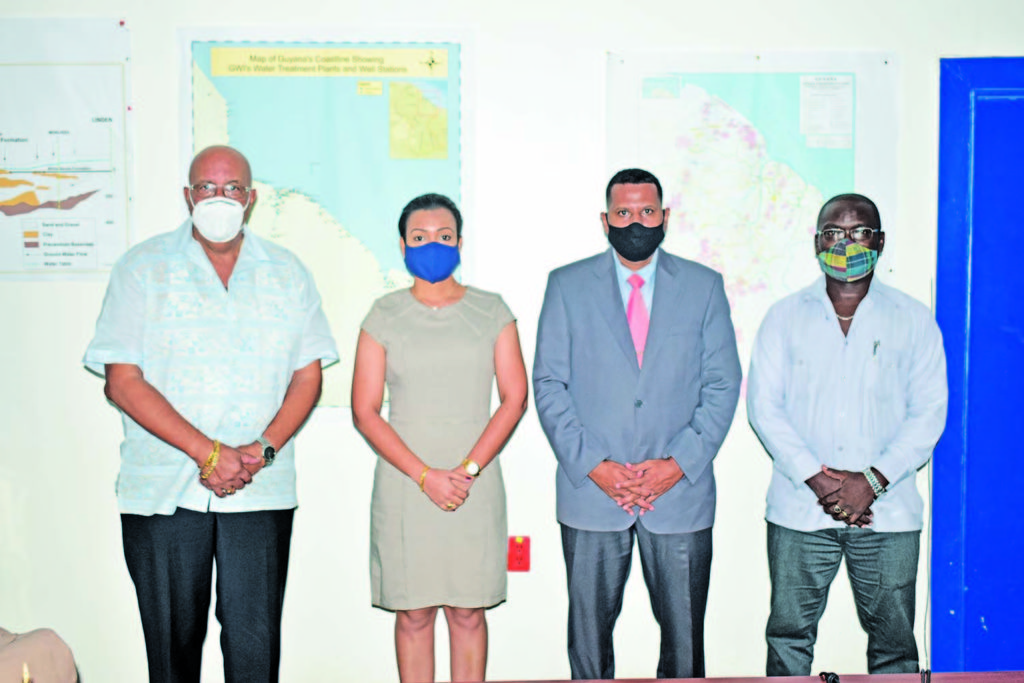 During their visit, GWI Managing Director Dr Richard Van West-Charles introduced them to the GWI Corporate Management Team and made a presentation on the utility's achievements and challenges to date.
Dr Van West-Charles noted that GWI has made many strides, including first-time access to some 24,000 residents, reducing chemical treatment, drilling more wells, and the installation of 20,000 metres of pipeline.
He explained that COVID-19 has presented some challenges with increased water consumption and reduced revenue, but noted that the utility has managed to maintain a continuous supply to the populace.
In response, Minister Croal expressed gratitude to H.E Dr Irfaan Ali for entrusting him to head the sector, and noted that the visit is an indication of the Ministers' readiness to hit the ground running in serving the nation.
Minister Rodrigues expressed similar sentiments regarding her willingness to serve, and noted that her background in the private sector has groomed her to have a results-driven work ethic.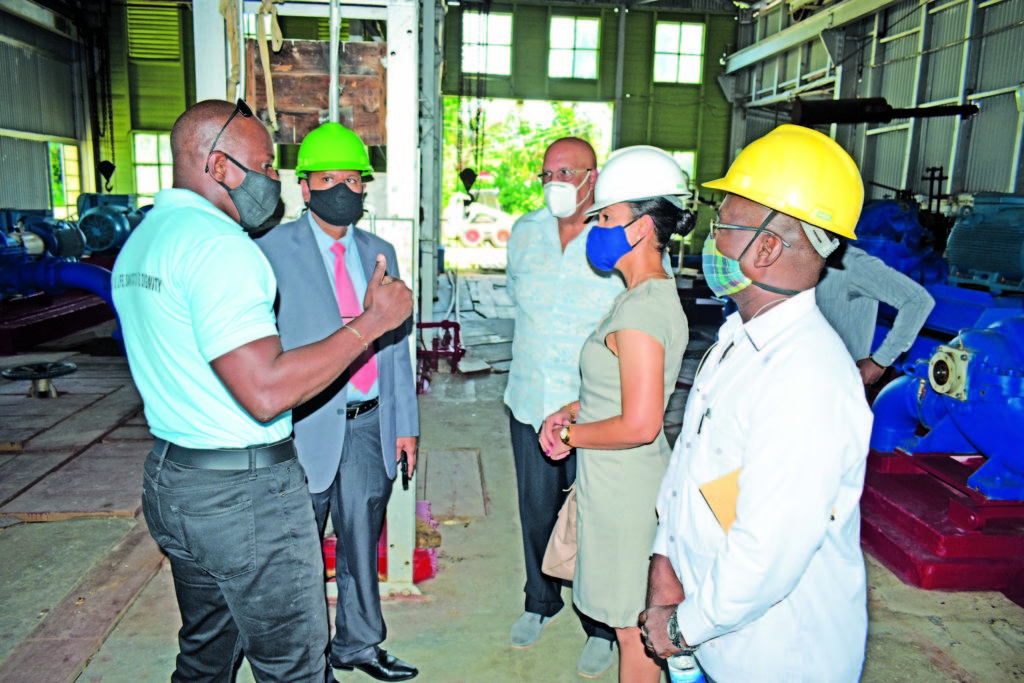 She said that with H.E Dr Irfaan Ali previously serving as Minister of that sector, there can be no excuses for not ensuring one hundred percent customer satisfaction and continuous improvement of the service.
Further, she added that citizens are holding the Government accountable to serve, and that is precisely what must be done.
The Ministers were also given a tour of the Shelter Belt Water Treatment Plant. The tour was led by Dr Van West-Charles and Executive Director of Operations, Dwayne Shako, who were accompanied by other executive directors.