The Commonwealth Row is about raising awareness of the Commonwealth among 2.4 billion citizens. The objective is to row the Atlantic Ocean without leaving the Commonwealth.
The aim is to raise much needed money for some of the best charities and foundations operating within the Commonwealth, those that are helping people, health, education and enterprise.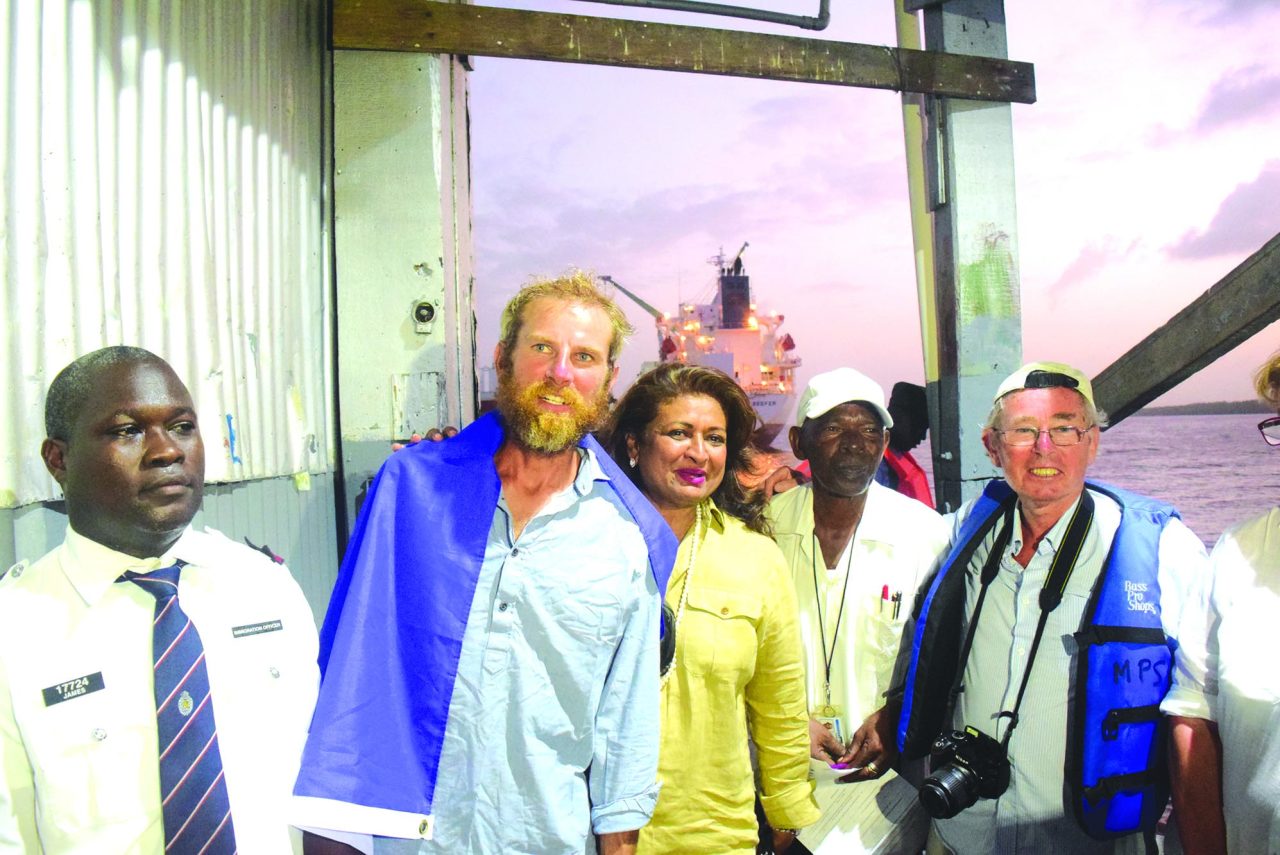 As well as financial help, persons involved, like Richard, will be giving physical assistance to the charities where possible in-country, getting first-hand experience of their work and seeing where kind donations are going.
The Guyana Foundation is pleased to introduce you to Richard Allen, a former Royal Marines Commando of the British Army who has served in some of the most extreme, hostile, and remote places on earth, including jungles, deserts and the Arctic; and travelled further during his own adventures.
Over the years, Richard set about testing the possibility of how far one person with a small bag could travel around the world without the use of a plane.
Heading East, he did eventually make it back to his front door, having travelled through places and countries such as France, Spain, Morocco, Italy, Tunisia, Malta, Greece, Rhodes, Turkey, Cyprus, Egypt, Jordon, Saudi Arabia, Abu Dhabi, Dubai, Sharjah, Iran, Pakistan, Over The Karakoram Highway, China, Lao, Cambodia, Thailand, Malaysia, Indonesia, East Timor, Australia, Tahiti, Easter Island, Peru, Bolivia, Chile, Argentina, Uruguay, Brazil, Venezuela, Colombia, and Trinidad and Tobago.
Richard began on a solo and unsupported journey which has covered over 3000 miles, from Sierra Leone, West Africa to Guyana with the sole aim of raising awareness of the Commonwealth in collaboration with the Guyana Foundation.
He was assisted on his journey by Simon Rowell, who is a meteorologist for the British Sailing Team since 2015, and forecaster for the Clipper Round the World Yacht Race since 2011, to name just two of his posts.
Simon lives and breathes ocean weather, racing and endurance. His knowledge of meteorology coupled with his ocean-going experience as winning skipper of the 2002 Clipper Round the World Race and the 2005 assistant race director will give us the best chance possible of successfully rowing the 3000 mile journey.
The Boat named Tamu'kke is the Patamona language of the Indigenous people of Guyana, meaning "Together or United." Richard is expected to arrive on the shores of Guyana this afternoon between 17:00h and 18:00h.
No matter where or how far, no matter good, bad or indifferent, it's always people that make a place what it is.