By Jemima Holmes
Many of the country's ritzy restaurant destinations are packed into Georgetown or along the coastline, but now those with a taste for the upscale dining do not have to travel far.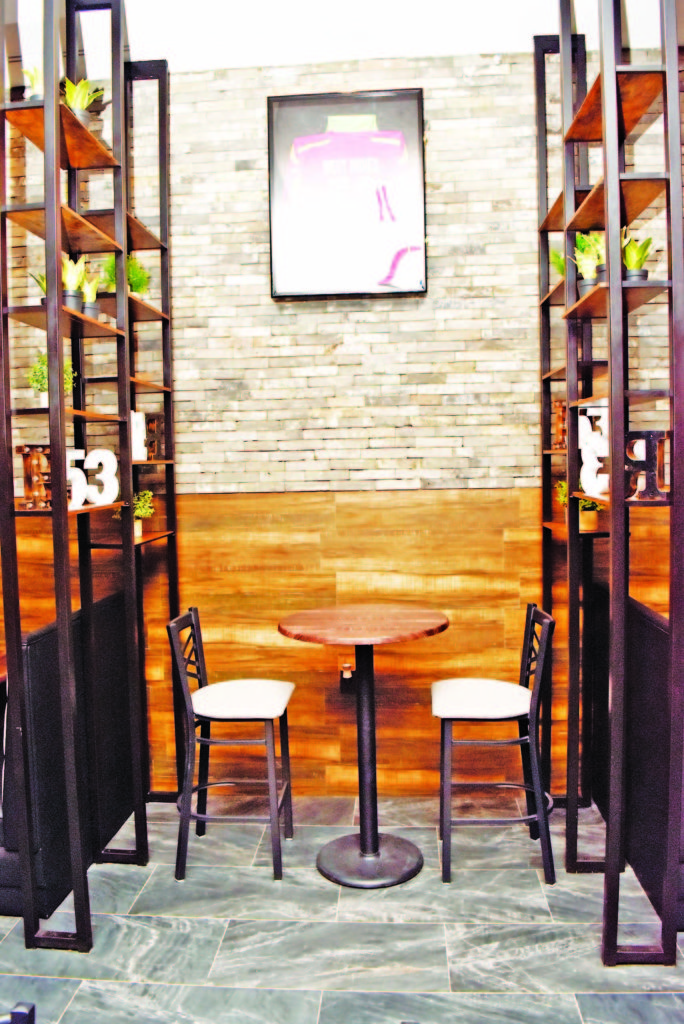 Exuding chic ambience, Ramnaresh Sarwan's RS53 Resto Bar is located at Providence, East Bank Demerara, and offers a soothing ambiance and multifaceted attractions to suit those whose palette crave fine dining or an elegantly intrinsic sport vibe.
The restaurant venue, first showing of which came on Tuesday evening, has long been a dream of the former West Indies cricketer, and it seems that he has perfected his vision, since the venue has received high praise from the President of Guyana.
Beaming with pride at his achievement, Sarwan was ecstatic at finally being able to bring his dream to fruition.
"I'm pretty happy! Obviously, it's a lot of work. I had a little experience in Canada with a sports bar, but I never had the opportunity to be there or spend a lot of time there. But from the time I had that restaurant in Canada, I wanted to put one together. I know it took a while, but it's finally become reality," Sarwan relayed to Guyana Times on Tuesday.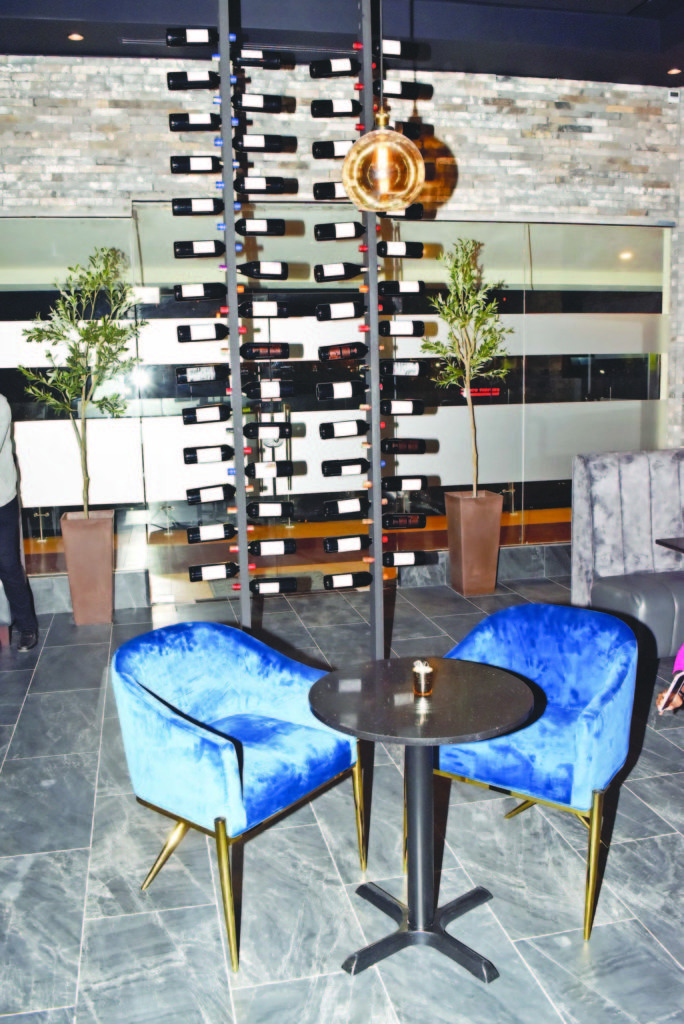 He continued: "A lot of detail was put in this investment, and I'm pleased to know we're finally getting it off the ground."
The venue distinguishes itself from the competition not only in its ability to offer a family-friendly sport bar experience, but more so in the charm of its blended menu.
"I tried to use places I've been before and some of the food I've experienced to try to put the menu together. So, some of the food I've experienced abroad I'd like people locally to experience it," The sports personality commented.
Regarding the menu, Sarwan came up with a crafty idea to give patrons access to it in a technologically advanced way. A patron can use their phone camera to scan the QR code, which is situated on every table. The scanned code takes customers directly to the menu website in a single touch.
While the 'RS53' needs no introduction, the former Guyana and West Indies batsman took more inspiration from his time in sport, other than his jersey number. Sarwan explained that this also played a role in the type of restaurant he hoped to curate.
He shared, "The reason I tried to strike a balance between a sports bar and a restaurant is due to the fact that I've participated in sport but I also wanted to facilitate the family coming here to have an opportunity to dine and to be able to bring their kids and stuff like that.
"The long section of it is more of where you can get well dressed and enjoy things like wine and alcohol," Sarwan further explained.
World class
Briefly gracing the establishment on its opening night was President Dr Irfaan Ali, who not only was impressed with the quality of the venue, but also shared his contentment with Sarwan's achievement.
"The facility itself is world class. I think that we did an exceptionally good job at putting this facility together," the Commander-In- Chief declared.
President Ali went on to state, "What I find particularly pleasing is that, in this case, we have a young man, Ramnaresh Sarwan, who was a sporting personality, and to see him redirect his energies in such a positive manner to the development of Guyana, but importantly to see him reinvest in Guyana, creating jobs and creating opportunities, is something I take great pride in."
Looking at Sarwan's investment from a country perspective, President Ali shared that these are the types of advancements citizens would witness as Guyana continues to develop.
"As our country continues to develop, there'll be need for a greater level of service, different types of facilities, and this is just one of those facilities that would add to the value chain of our country, the quality, experience and the diversity of service," President Ali explained.
Further, the Head of State was quoted as saying, "When we speak of local content, it is the ability to stimulate investments like these: that will bring greater value to Guyanese, that will bring greater levels of income, that will make a positive impact on society itself."
The West Indies batting legend also hinted that the grand opening of the Amazonia Mall, housed in the same compound, would take place in 4-6 weeks' time, and the mall would offer attractions such as movie theatres and fast food joints apart from other businesses.