… eludes Joint Services, believed injured
Members of the Joint Services have now focused their attention on Port Mourant, Corentyne, Berbice, Region Six (East Berbice-Corentyne), where escaped prisoner Stafrei Alexander Hopkinson was spotted on Wednesday.
Reports are Joint Services ranks acting on information swooped down on an area in Port Mourant, where a teenager and his mother were arrested for allegedly harbouring the criminal. Several other persons were also arrested as Police close in on a ring which was allegedly harbouring the wanted man.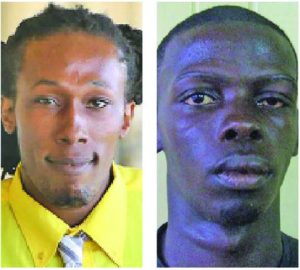 Reports reaching Guyana Times stated that the wanted prison escapee was seen and shot at, but nevertheless managed to elude capture.
This publication was told that there were two bullet holes in the hammock in which the wanted man was seen sleeping. Police later found a knife in the hammock. When this newspaper arrived at the scene, which is about one mile into the cane fields behind Port Mourant, Corentyne, there were a food box in the tree to which the hammock was tied and an empty water bottle.
According to a source, Joint Services ranks were transported to the area via boat about 05:45h. As they approached the man, two shots were fired. It is believed that the wanted man was shot, as there were bullet holes in the hammock. The ranks then began to search the area with the support of the Guyana Defence Force (GDF) helicopter.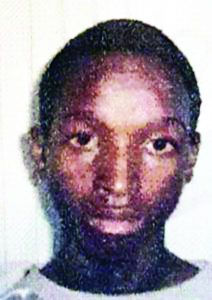 Guyana Times was also told that on Tuesday evening, Joint Services ranks were seen in Ankerville, Port Mourant.
According to one villager, five shots were fired, then rapid gunfire was heard.
"The shots come rapid, rapid," a resident told this publication.
A food vendor and her son were subsequently arrested. Reports are the vendor's son had reportedly taken food to Alexander.
Public Security Minister Khemraj Ramjattan confirmed that Alexander was seen in Berbice, saying that the prison escapees have now split up. He said through intelligence the Joint Services acquired information that led to the operation.