Race of Champions Horse Race Meet…
'Just call Me Bass' outsprinted 'Princess She's Not' to win the feature event of the inaugural Race of Champions horse-racing meet organised by the Jumbo Jet Thoroughbred Racing Committee at Corentyne's Port Mourant Turf Club on Sunday.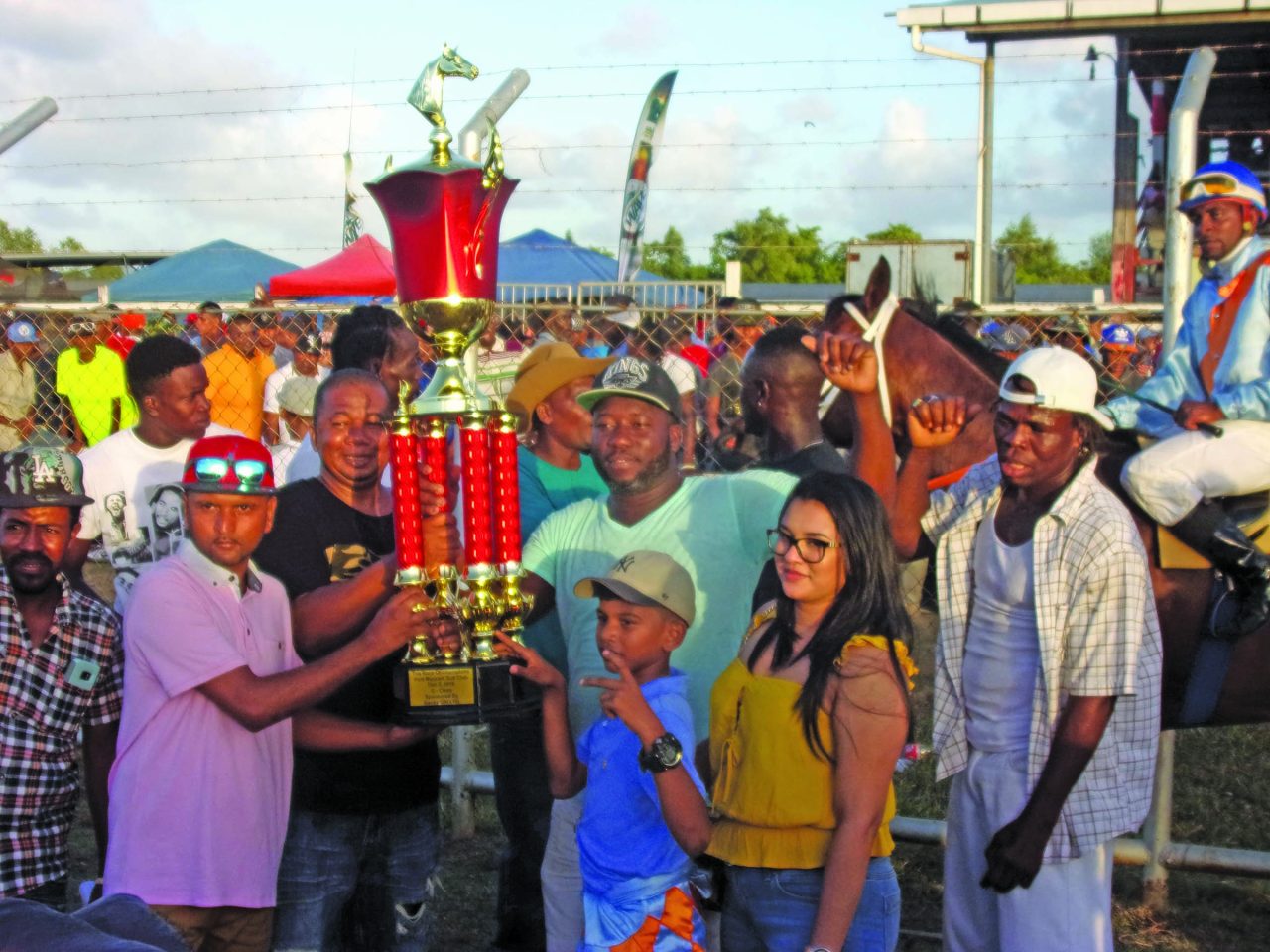 'Just call Me Bass', of the Chris Jagdeo Stables, led from gate to pole in the 1300 metre feature event on the ten-card meet. At stake was the top prize of$1 million.
'Vera's Finally' made an early challenge, but although this animal is known for its ability to run in the longer races, it could not keep up with the blistering pace set by 'Just call Me Bass'.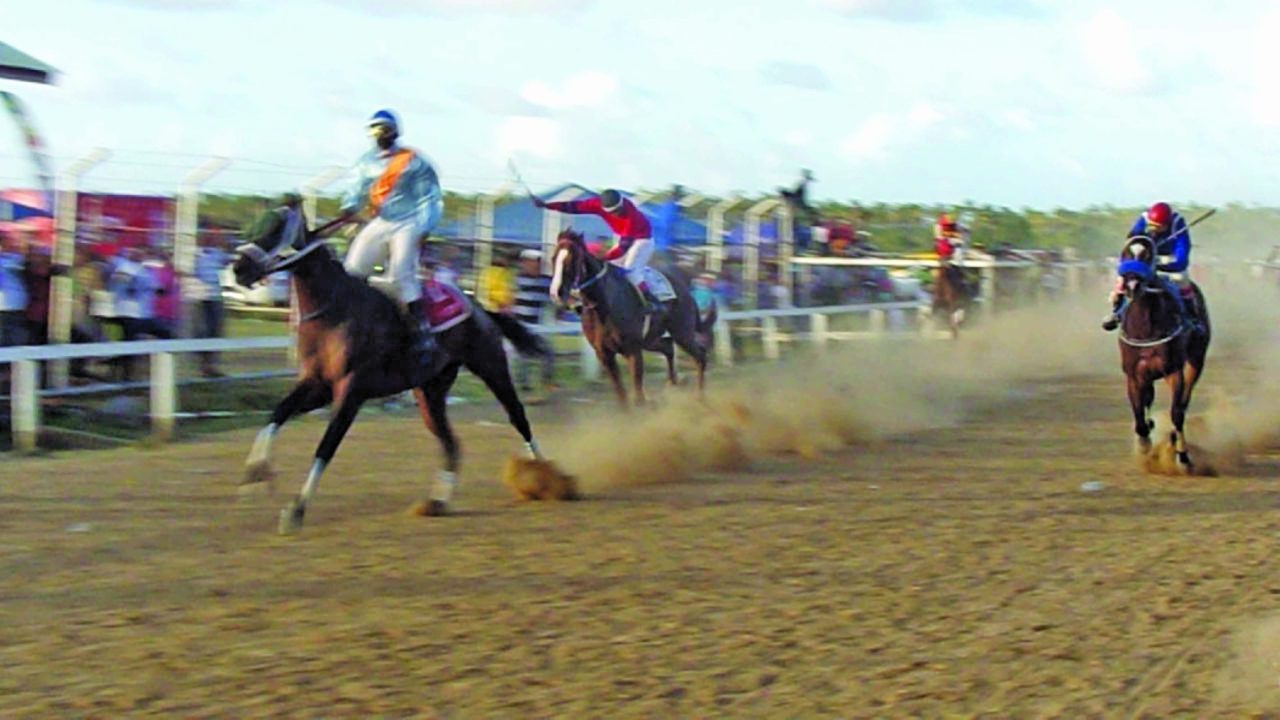 Jockey Paul Delph used his experience to push 'Just call Me Bass' five lengths ahead of the competition, giving no chance to any of the other riders. A late effort by 'Princess She's Not' was good enough to cop second place, ahead of 'Lucky Star'.
'Just call Me Bass' has contested with 'Vera's Finally' in the starting gates on four occasions this year, with the latter occurring in three of these races.
Meanwhile, in the 1500M 'F class race for Colts, Gelding Only, Jockey Colin Ross piloted 'Release the Beast' of the Jumbo Jet Racing Stables to win from 'Keep on Swinging'. The race had a top prize of $400,000. Third place went to 'Good Will Boy' ahead of 'Crown the King'.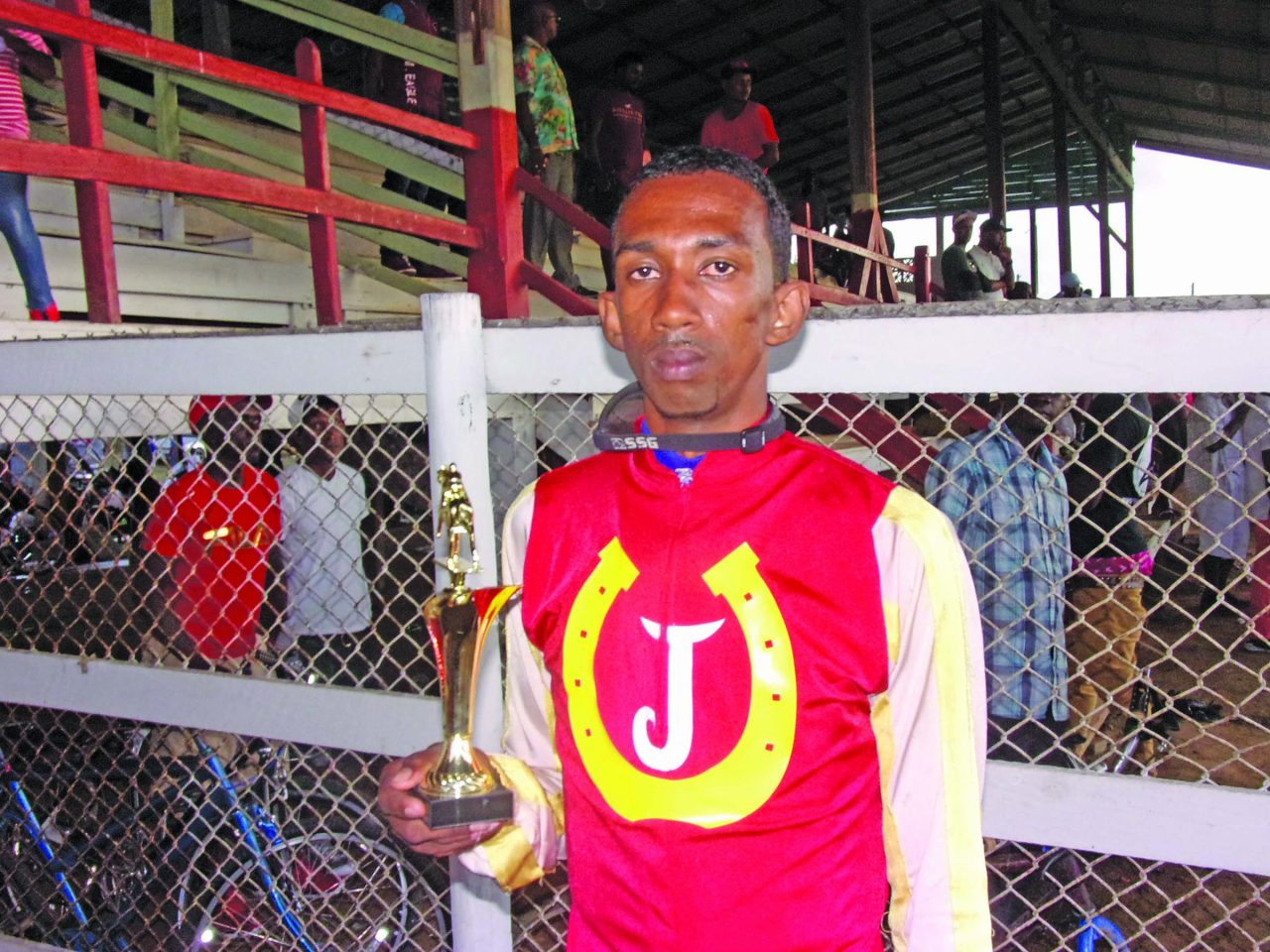 In other results, 'Catch a Glimpse' won the L Class 1300-metre event ahead of 'Feeona', 'Ready to be Talk About', and 'Red Weasel', finishing in that order.
The I & Lower race was won by 'Chameli', with 'Not this Time', 'Ready to Romance' and 'Kentucky' finishing in that order; while 'Massaupequea Dr' won the K-Class race.
The race had a top prize of $230,000, and 'Byron', 'Touch Down' and 'Gold Again' brought up the rear.
The L-Class event for colts and geldings only was won by 'Catch a Glimpse', and was another win for Jockey Colin Ross, as 'Art of Gold' ran in second ahead of 'Uprising' and 'Touch Gold'.
The H1 & Lower event saw yet another win for Ross, as he piloted 'Keep on Swinging' past the pole ahead of 'Not this Time' and 'Silver and Things'. The win was worth $300,000.
The J1 Race was won by 'Party Time', and was one of three wins for jockey Renaldo Appadu. In second place was 'Red Region,' ahead of 'Mary Ann'; and 'Jungle Prince' was third.
Appadu also registered a win in the 2-year-old Guyana-bred race with 'Is She Perfect'. It was the animal's first race this year.  The second spot went to 'Valentina', 'Awesome Banner' and 'Ebony Prince' finishing in that order.
Ross closed off the day with his fifth win of the day in the L – Class for fillies and mares, when he piloted 'Feeona' to victory. The other top places went to 'Touch of Class' and 'Secret Flyer'.
With his five wins on Sunday, Ross now has 23 first places this year with his closest rival being Jockey Paul Delph with 9 wins so far this year.
Junion Muhammad was adjudged champion trainer, with Appadu being the runner up Jockey. (Andrew Carmichael)