…cites employers for late, non-payment of salaries
A number of employers are not in compliance with the labour laws and have in some cases been paying staff late or not paying them at all, Chief Labour Officer Charles Ogle said on Friday.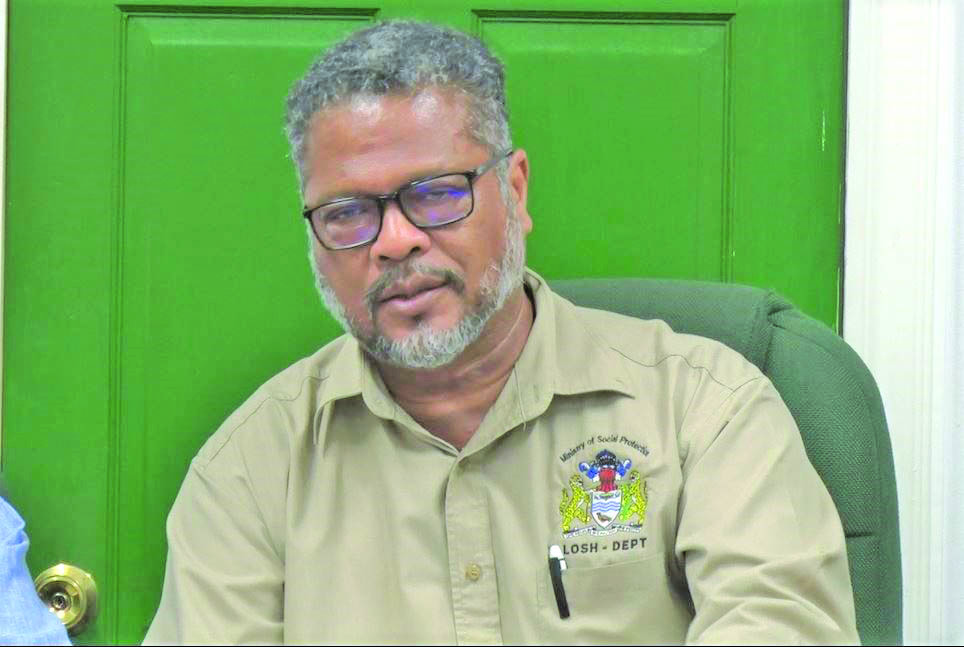 As such the Labour Ministry is urging all employers to take immediate steps to get in compliance with the various legislation. Failure to do so will result in the Ministry publishing the names of companies and organisations, along with all managers and employers.
In an attempt to fulfil its mandate of protection of the rights of workers, the Ministry has vowed that it will prosecute errant employers to the full extent of the law upon receipt of any formal complaint.
Violation of Labour Act
According to Charles, during the past few weeks, the Labour Ministry conducted outreaches in seven different regions in Guyana. He noted that the most consistent complaint and observation was the breach of workers' rights by employers pertaining to wages and salary entitlements.
He said that these are in violation of the Labour Act. Foremost, the Chief Labor Officer pointed out that the Act defines wages "…as any money or other thing had or contracted to be paid, delivered, or given as a recompense, reward or remuneration for any work or labour done or to be done, whether within a certain time or an amount uncertain."
Additionally, Section 12 of the Act provides that an employer shall pay wages either agreed between employer and employee or prescribed by law. This Act also specifically states in subsection (1) "… that except where there is an agreement to the contrary, wages shall be paid at weekly, fortnightly or monthly intervals as the case may be".
Further, Charles said that it is important to note that, in accordance with the National Minimum Wage Order No 15 of 2016, the prescribed minimum wage to be paid to employees is $255 per hour. The Order also stipulates that the set hours of work are 40 hours which shall not exceed five days per week and any hours of work beyond the normal period shall attract an overtime rate.
Also, he added that Section Three of the "Leave with Pay Act Cap 99:02" states that every worker is entitled to leave and further elucidates how leave is to be computed. According to him, Section Four of the said Act mandates that no employer shall require a worker to take his/her leave with pay in a period less than six consecutive days; provided that any of the days which are Sundays or public holidays shall not be computed as leave with pay.
In addition, the Chief Labour Officer pointed out that the rate at which leave is calculated is at an employee's current daily wage. The Labour Ministry, therefore, publicly condemned the actions of employers who have contravened the abovementioned sections of the labour laws.