PFK Barcellos, Narine & Co Tape-ball competition…
Over the weekend, the Durban Park played witness to the PFK Barcellos, Narine & Company's annual Inter-Secondary School Tape-ball Cricket competition, which saw La Bonne Intention (LBI) being crowned champions.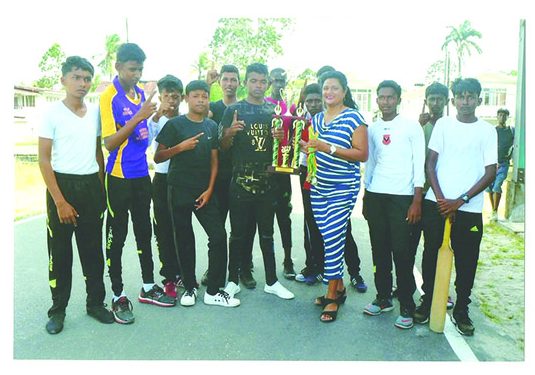 LBI defeated Business School in the first semifinal fixture, while Patentia Secondary defeated Hope Secondary in the second semifinal fixture to set-up the highly anticipated clash between LBI and Patentia Secondary.
In the boys' competition, Ryan Wong won the MVP award.
Meanwhile, Hope Secondary School girls won the James 'Kool' Lewis Trophy in the schoolgirls' softball cricket competition when they defeated Queenstown Secondary via walkover.
A representative from the office of PKF Barcellos, Narine & Co handed over the prizes following conclusion of the event.
Company officials have pledged their support for a bigger and better tournament in 2020.