…"Club aiming for 2 corporate sponsors per month" – Secretary
By Timothy Jaikarran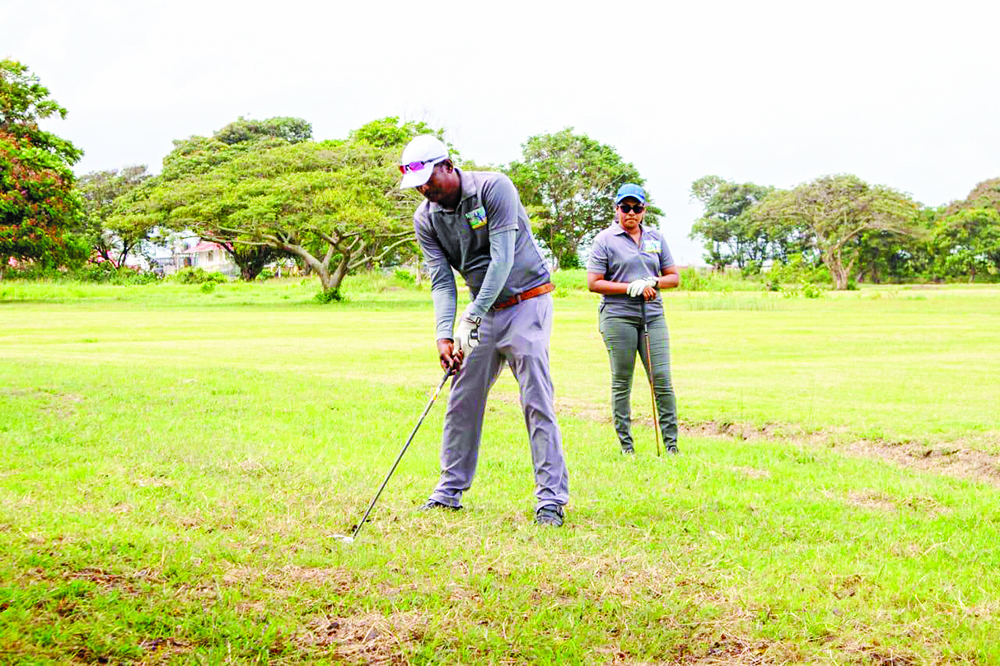 Panko Steel Fabrication generously sponsored the first tournament for the year in which several prizes and trophies were awarded.
The tournament, which was held on Sunday, February 7, saw a turnout of 54 players who observed the COVID-19 guidelines throughout the day.
The competition was played under a nine-hole better-ball format. Coming in first were Richard Haniff and Wayne Chan (–25). In second place were Vijay Deo and Hardeo Ganpat (–26); third place went to Mike Guyadin and Dino Bissessar (–26); fourth place went to Ayube Subhan and Bholaram Deo (–27) and fifth were Mahen Harry and Rakesh Harry (– 27). The Lowest gross went to Azurdeen Shaw and Avinash Persaud (– 31) and the nearest to the pin – Richard Haniff. Panko Steel Fabrication was well-represented by its owner, Lakeram Ramsundar and his family, who assisted in the presentation of prizes.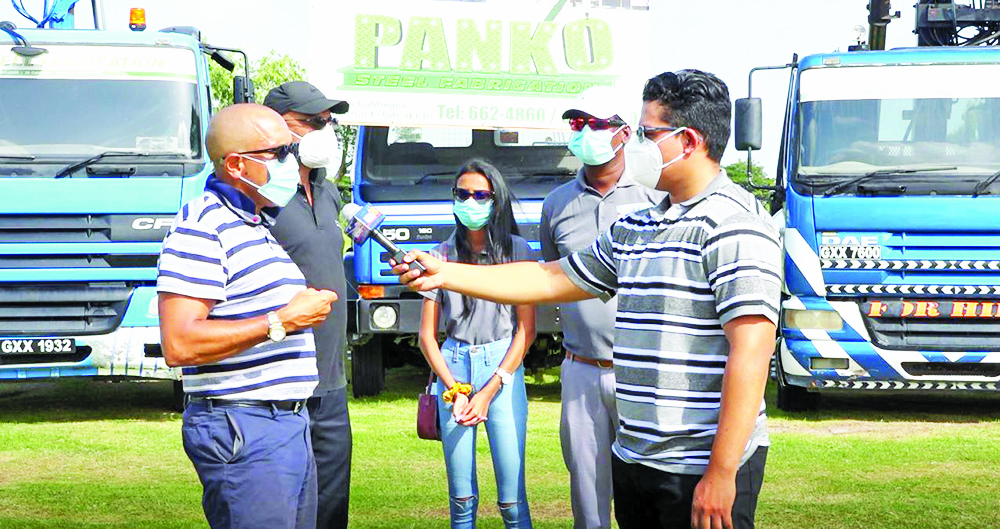 Sharing his sentiments at the end of the competition was Secretary of the Lusignan Golf Club (LGC), Chet Bowling who said, "We had a fantastic tournament; the enthusiasm was great. We would like to thank our sponsor Panko Steel Fabrication as he made a generous donation. A big part of Panko's donation went not only to the Lusignan Golf Club but to charity as well, and I think that is good demonstration of good corporate responsibility. And once again, I just want to thank Panko for that enthusiasm and it was fantastic and everyone enjoyed themselves and hence, we are looking forward for it to happen again."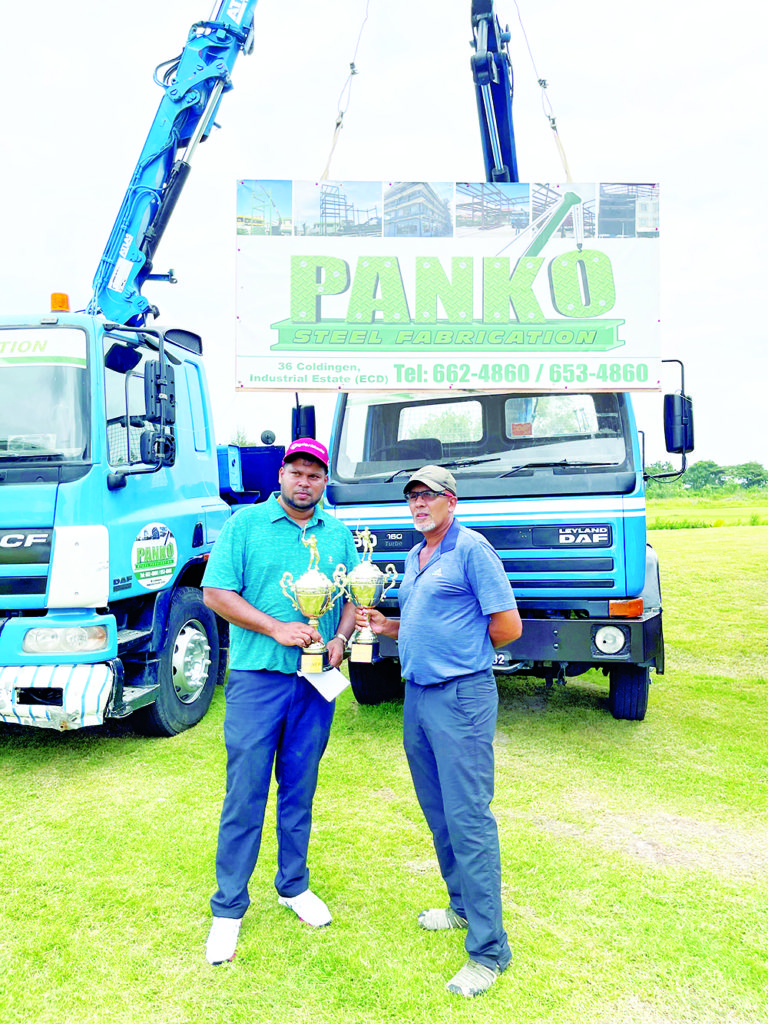 Bowling was adamant that it was a privilege to host the first tournament of the year during the COVID-19 pandemic. He noted that with the help of Club President Pur Persaud, who was the driving force, much was accomplished. Bowling reiterated that it was the hope of the Club to get at least two corporate sponsors per month going forward, disclosing that in the future there would be the Guyana Tournament and the Lusignan Day Open tournament.
In terms of the plans the Club has for the future, Bowling said, "The LGC is the only club with a nine-hole in Guyana; this is the only proper club in Guyana and we intend to build on it. There are other activities happening in Guyana but we think that this is a great start and we intend on holding on to that momentum."
The LGC again thanked Panko Steel Fabrication for its contribution to the development of golf in Guyana.