Twenty-eight-year-old Lionel Sharples was placed on bail in the sum of $250,000 when he made a virtual appearance before Linden Magistrate Wanda Fortune on Tuesday, charged with the offences of discharging a loaded firearm and making use of threatening language.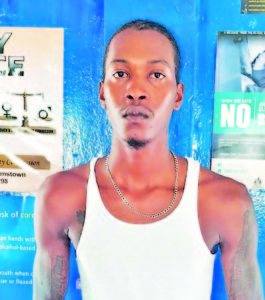 Sharples, also called "Bucka", of Canvas City, Wismar, Linden, was charged with committing the offences on Shenika and Shequita Chapman at the Half Mile Public Road in Wismar on May 20. He was not required to plead to the charges, and was placed on bail for the offence of discharging a loaded firearm, while he received self-bail on the threatening language charge.
The cases have been adjourned to July 20.