…released on bail
Two men, who were allegedly caught with the property of the Guyana Defence Force (GDF) during a sting operation in Linden, Region 10 (Upper Demerara-Berbice), where 14 persons were arrested for gang-related crimes, were on Monday charged for the offence.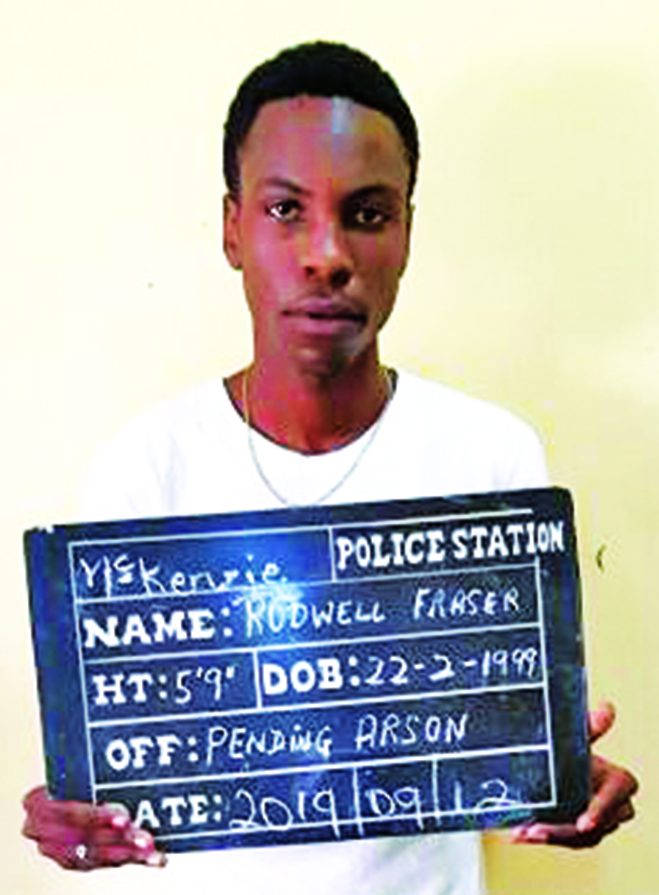 Twenty-year-old Lennox Oneil Estwick of Lot 640 Amelia's Ward, Linden, and Rodwell Fraser, 25, of Lot 1271 Central Amelia's Ward, Linden, appeared before Magistrate Sherdel Isaacs-Marcus at the Georgetown Magistrates' Courts.
The charges alleged that on September 12, 2019, at Amelia's and Central Amelia's Ward, Linden, they acquired military store, that is, two military shirts, property of the Guyana Defence Force (GDF).
Police Prosecutor Quinn Harris told the court that ranks in Linden, acting on information, carried out a search on the men during which two camouflage shirts, property of the Guyana Defence Force (GDF), were found.
The men were arrested and taken into custody. Both Fraser and Estwick were released on $20,000 and $5000 bail respectively and they are expected to make their next court appearance on September 25 at the Linden Magistrate's Court.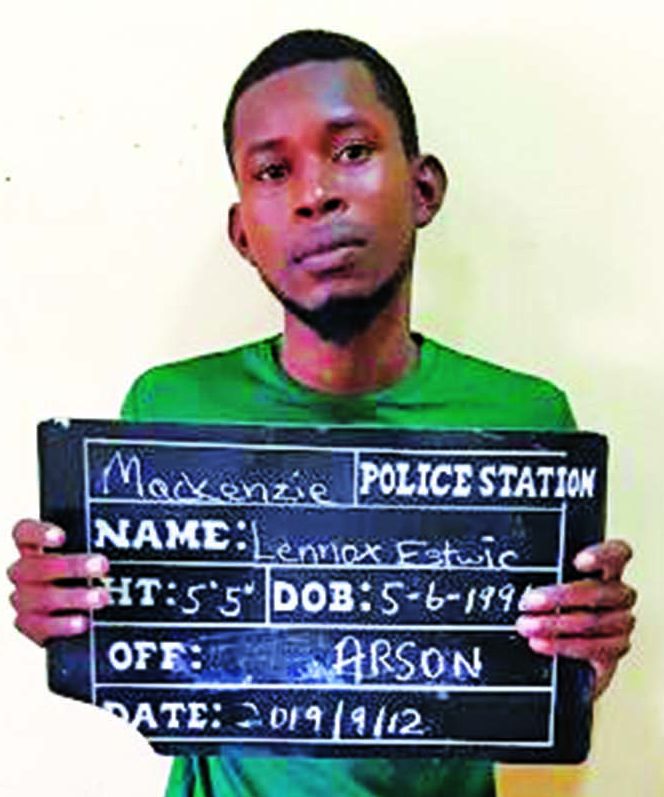 Reports are Police in E Division (Linden-Kwakwani) on Thursday last, arrested 14 men who are believed to be part of a gang. During a six-hour-long operation at Mackenzie and Wismar, Linden, the men were arrested and caught with several items including narcotics and Molotov cocktails.
This newspaper was told that the operation is a direct result and spin-off of the ongoing gang wars in the region. One of the gangs is being headed by an ex-policeman, who is wanted for the attempted murder of two women, this newspaper was told.