….as Schneider Electric partners with Massy
Local businesses will now have the opportunity to benefit from a new line of products and services aimed at improving reliability and lowering the cost of IT infrastructure and facility management operations, as Schneider Electric earlier this week disclosed its partnership with Guyana's technology giant, Massy Technologies Limited (LTD).
General Manager of Massy Technologies Ltd, Jason Sahai expressed eagerness about his company's partnership with Schneider Electric.
"We are very excited about partnering with Schneider Electric, the global leader in energy management and automation…this partnership complements Massy Technologies (Guyana) Ltd offering in IT infrastructure, solutions and services, to directly benefit our clients, who will now have access to a more complete suite of technologies" Sahai noted.
Massy Technologies recently announced expansion plans of IT Solutions into Managed Services and Cloud Solutions. Therefore, Schneider in its partnership with Massy can now offer higher levels of service and efficiency for UPS and backup power supplies, server racks and cabinet among other services.
In addition to having a positive impact for traditional data centres, Schneider products and services can benefit from critical business and sector environments mainly healthcare, construction/engineering, manufacturing, tourism and entertainment where there is efficient access to data and reliable telecommunications are essential.
Massy Technologies has also achieved its Elite Partner Status upon meeting a set of prerequisites through the Schneider Electric ITD Channel Partner Programme. This was revealed by Schneider's Sales Director for the Caribbean Region, Manuel Rodrigues.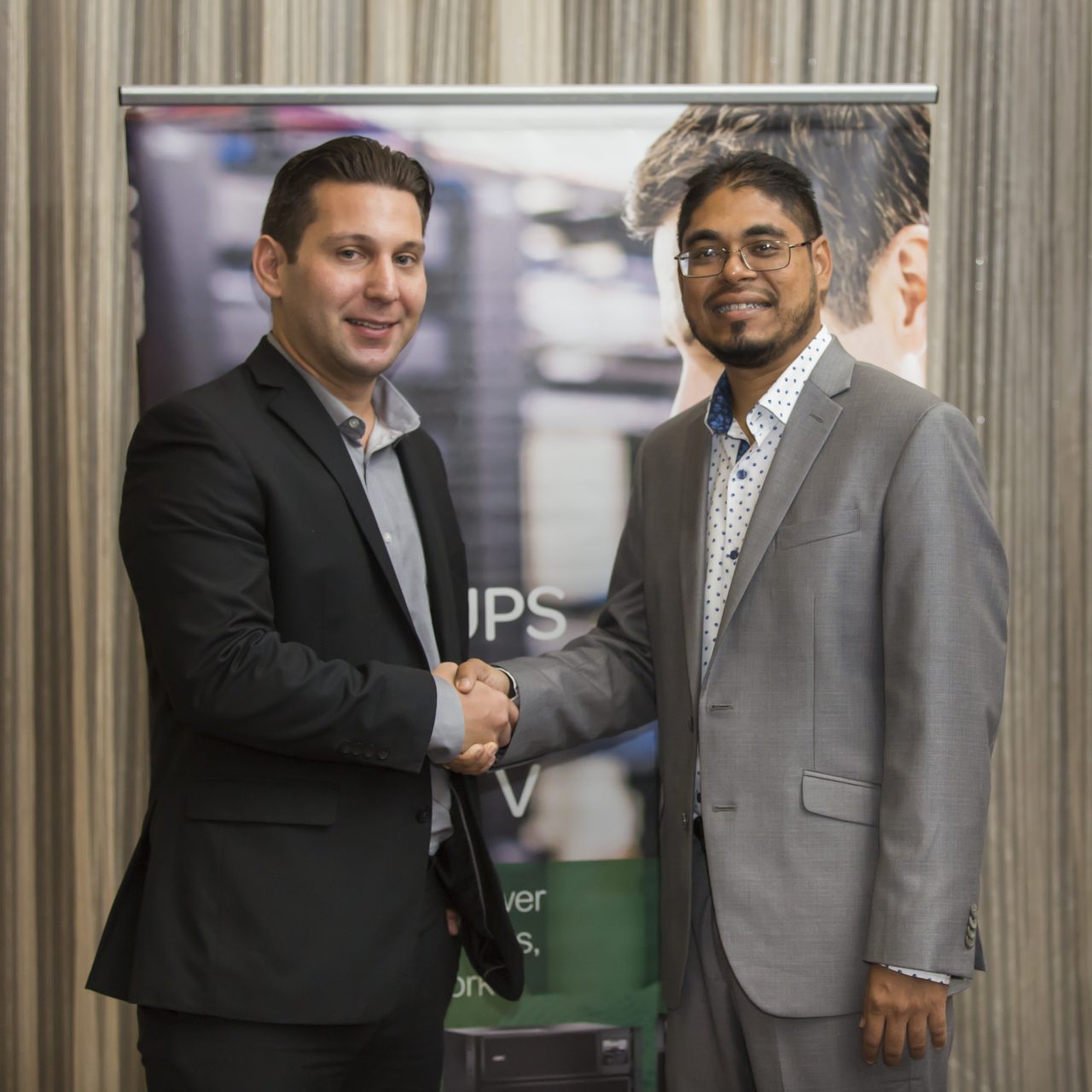 "Massy Technologies (Guyana) Ltd achieved the Elite Partner ITD status with Schneider Electric, which now allows the company to better serve its clients in Guyana Region…Partners that achieve this status have a proven record of performance, their products and services are top-notch and they bring distinct and often unique capabilities to the commercial and technical ecosystem" he stated.