The outstanding balance of $80 million owed to solid waste collectors attached to the Mayor and City Council (M&CC) and which was owed since 2018, was finally paid.
Business Development Supervisor of Cevon's Waste Management told Guyana Times that this sum of money was disbursed by the Communities Ministry to his company and Puran Brothers Disposal Services.
"The Ministry of Communities would have paid us for these payments. I'm not sure of the exact amount but it is somewhere around $40 million. That would have been the balance owed to us for last year," said Archer.
While City Hall has been bailed out of their debts yet again, he noted that they were awaiting word from the local organ to resume full operations. For now, services are only provided in a few areas.
The M&CC would have hired five smaller contractors after Puran and Cevons took strike actions for their monies. These contractors are still operating in the city and its environs.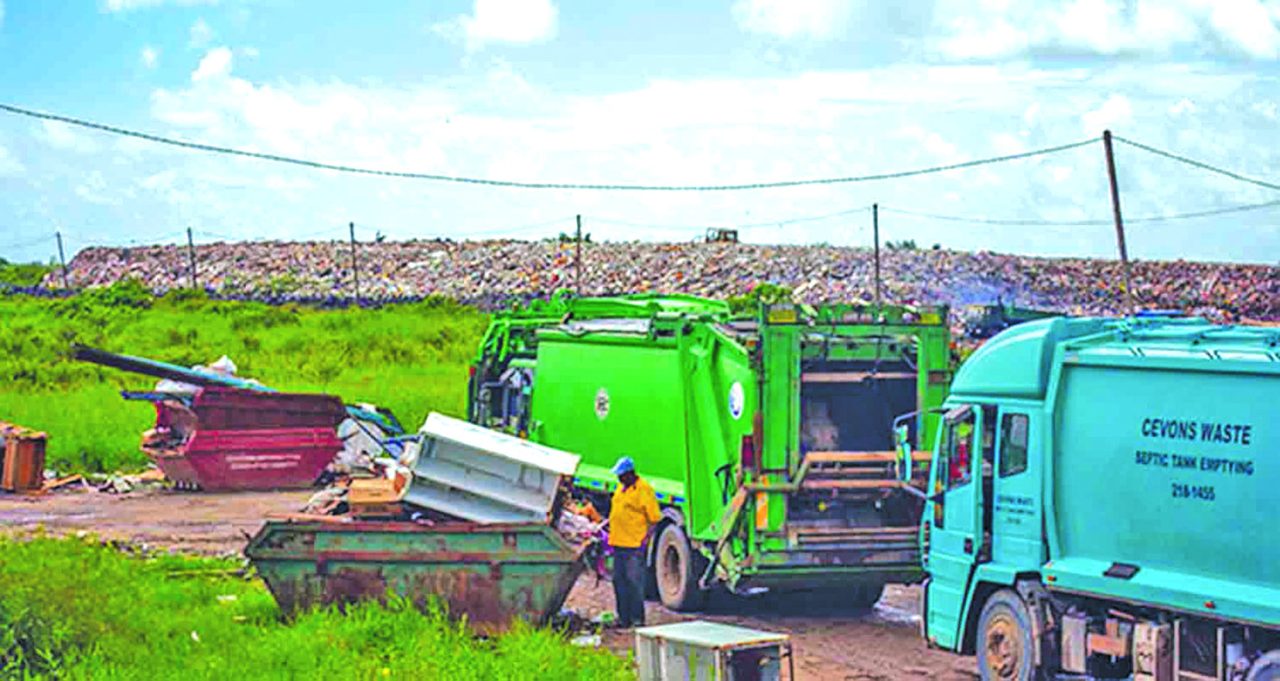 "Currently, we've been operating partially. Our contract was five groups but we're presently operating in two groups. We're still waiting on city hall to give us back the entire groups," he related.
Archer said that City Hall had indicated intentions of renegotiating their existing contract, which expires in 2020. Discussions are yet to follow but this is seen as one of the reasons why they have not recommenced operations entirely.
Archer mentioned, "They had called us back to renegotiate because we have an existing contract with them, which runs until October of 2020. They would have had the small contractors working the other groups in Georgetown. We're giving them time at the moment since they wanted to renegotiate".
On November 25, 2018, the collectors withdrew their services after months of operating without payments. Immediately after the withdrawal, services were provided by five agencies namely: Granderson, Trash Tech, Tri Star, C&S Services and Garbage Eaters.
The deadlock between the Council and contractors had many implications on the collection process within the capital city as residential and commercial areas were piled high with garbage just a few days after this decision was taken.
As such, both solid waste collectors met with Communities Minister, Ronald Bulkan and officials of the M&CC, where it was promised that payments would be made; putting an end to the unending saga between collectors and the cash-strapped Council.
Back in January, Central Government had intervened to bail out City Hall of their debts by disbursing $100 million to the contractors. During that time, the total owed amount was pegged at over $160 million.
Over the years, Government has bailed out the cash-strapped City Hall on several occasions.