An early morning raid at the New Amsterdam Prison on Friday by members of the Guyana Police Force and the Guyana Prison Service has unearthed several contraband items.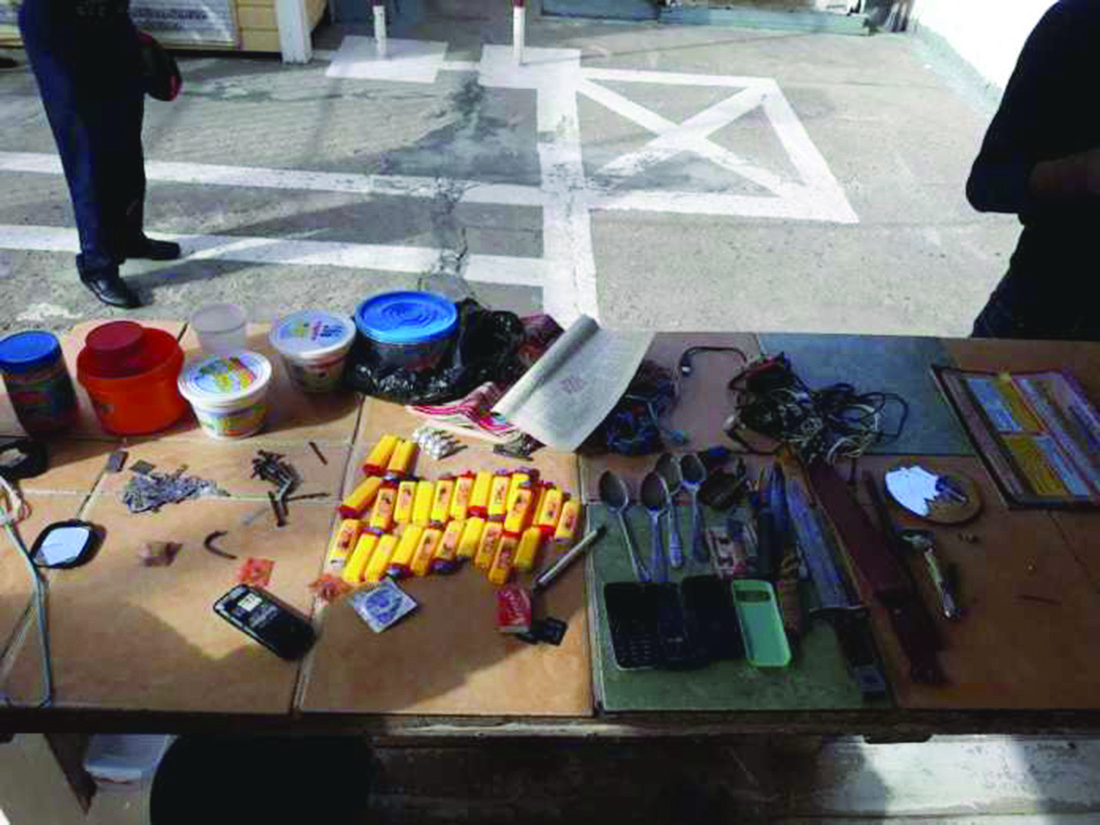 The items found include three cellphones, a Rambo knife, a shaving set, three improvised weapons, 11 phone chargers, four metal spoons, a quantity of wire, two nail clips, a pair of scissors, 25 cigarette lighters, two memory cards, one adapter, 13 construction nails, 27 razor blades and one gram of cannabis.
Contraband smuggling has long been a perennial problem within the prison system and this is compounded by the fact that both prison and Police Officers are facilitating the illegal trade, which is said to be "big business".
While the authorities have been struggling to curb the illegal practice, late last year there was a breakthrough in the apparent network among rogue prison officers. Following that breakthrough, four prison officers were arrested, charged and interdicted from duty.
In addition, another two ranks found themselves in hot waters following the discovery of illegal items at two separate prison facilities.