Futsal teams from Georgetown and areas outlying the capital city have just one more day of waiting before competition in the third annual Magnum Tonic Wine Mashramani Cup begins.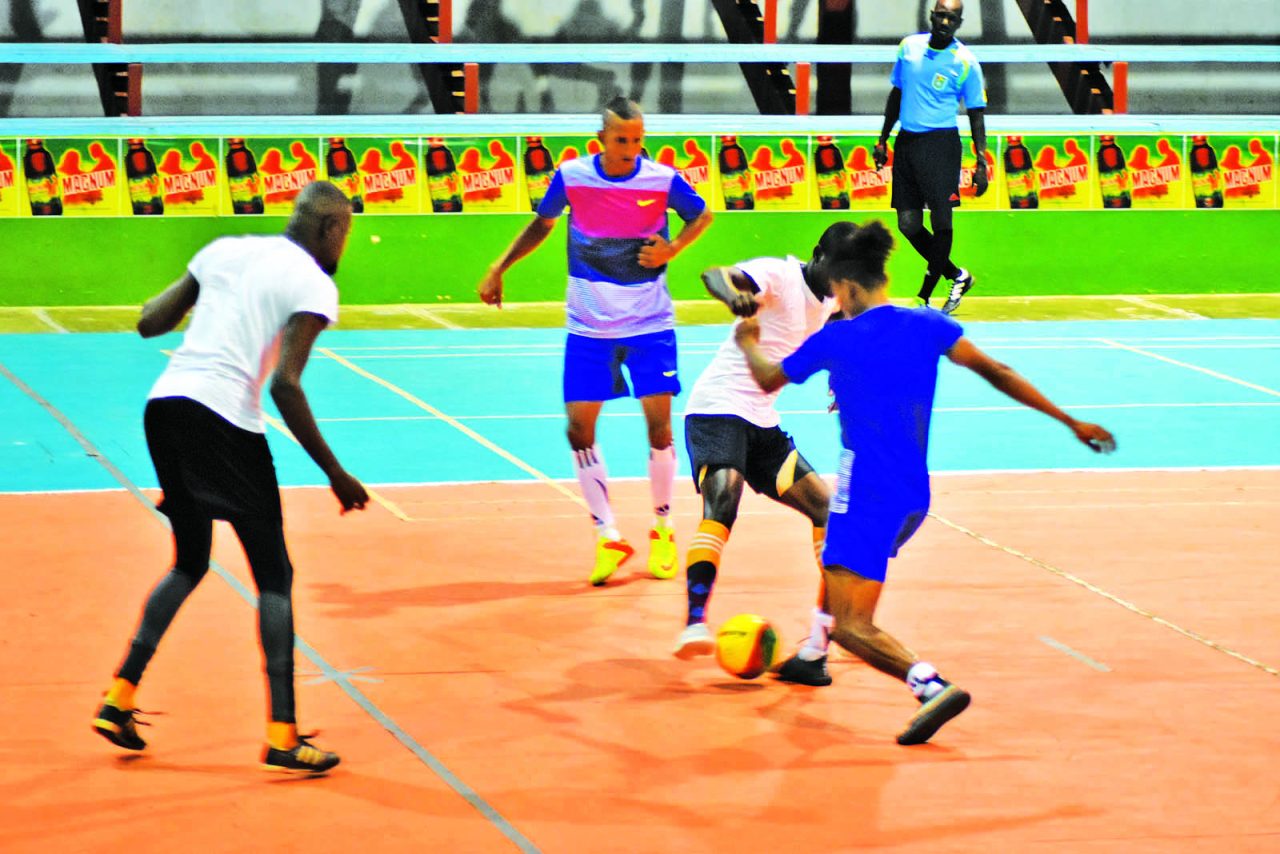 Being the first futsal tournament to be staged for 2020, the normally arresting excitement of this tournament is expected to be augmented by the energetic vibes of this particularly significant Republic Season, making the 'Magnum Mash Cup' 2020 tournament an even more dynamic and exhilarating competition. Thus, for the next nine nights, the National Gymnasium on Mandela Avenue is the place to be for matchless excitement and optimum satisfaction.
Twenty-four teams will begin their pursuit of this tournament's grand prize — a whopping $600,000 — from tomorrow evening; and after Saturday, the tournament will have seven more playing days before the final match is played on Saturday, February 22. Those other playing dates are as follows: Tuesday January 28; Thursday January 30; Saturday February 1; Tuesday February 4; Thursday February 6 (Round-of-16); Saturday February 8 (Quarterfinals), and Saturday February 15 (Semi-Finals).
Tomorrow night's action commences with Bad-a-Yard and ANSA McAL All Stars going at each other from 19:00hrs. Alexander Village will then collide head-to-head with Spot-7 at 19:30hrs, before Showstoppers and North East La Penitence oppose each other in the game following, at 20:00hrs. Melanie will thereafter battle Leopold Street from 20:30hrs, before Rio All Stars lock horns with Spartacus at 21:00hrs.
Some of futsal's more exciting gladiators will do battle later in the night, as Bent Street take on Avocado Ballers at 21:30hrs and Back Circle collide with Sparta Boss at 22:00hrs.
At conclusion of this tournament, the winner will be rewarded with $600,000 and a trophy, while the second-placed team will walk away with $300,000 and a trophy. Third and fourth-placed finishers will also walk away happy with purses of $200,000 and $100,000 respectively, together with the trophies for those placements.
Magnum Mash Cup Groups:
Group A
Back Circle
Sparta Boss
ANSA McAL All Stars
Bad-A-Yard
Group B
Rio All-Stars
Leopold Street
Spartacus
Melanie
Group C
Future Stars
Alexander Village
Spot-7
Mocha
Group D
Bent Street
Showstoppers
North East La Penitence
Avocado Ballers
Group E
Sophia
Broad Street
Kingston
Island All Stars
Group F
Gold is Money
Albouystown
Stabroek Ballers
Belfield