Trinidad-based Massy Stores on Wednesday opened the doors of its megastore in Guyana at MovieTowne, Turkeyen, East Coast Demerara.
The structure offers over 34,000 square feet of retail space with items ranging "from luggage to lettuce" according to the Chairman of Integrated Retail Business Unit, David Affonso.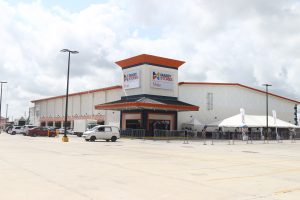 He said the idea is to offer customers a wide array of items, not limited to food stocks. On this note, he explained that luggage, car accessories, camping equipment, electrical fixtures, generators, televisions, microwaves and even refrigerators are a few of the items on sale at the Turkeyen megastore.
"The mega format is like a warehouse or club shopping experience which has become very popular in the US (United States) where customers have the option to purchase a wide variety of items in larger quantities at very affordable prices. The big difference with Massy Mega is that there are no membership fees," the Chairman pointed out.
This is the second megastore the company has established in the Caribbean. The other was constructed in St Lucia many years ago. The new location offers customers a unique opportunity to shop in bulk at very affordable prices.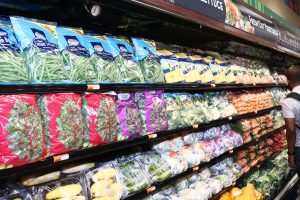 The spacious aisles provide a convenient and comfortable atmosphere. On the note of convenience, it was pointed out that the store will be open from 09:00h to 21:00h on Mondays through Saturdays and on Sunday from 09:00h to 18:00h.
Over 100 Guyanese have been employed with the company. Finance Minister Winston Jordan explained that the country welcomes foreign investors.
Minister Jordan further outlined that oil production is yet to begin, as he encouraged the store owner to be "careful" with his pricing strategy. He also encouraged that fresh fruits and vegetables should be on sale. To achieve this, the Minister advised partnership with local farmers, an initiative Massy is currently implementing.
The first Massy Store was opened at Providence back in 2017. The company, however, has been in operation in Guyana for over 50 years, offering industrial equipment. Massy provides services in Information Technology, automotive, gas products, financial and distribution and retail.
In attendance at the event were several persons from the bus