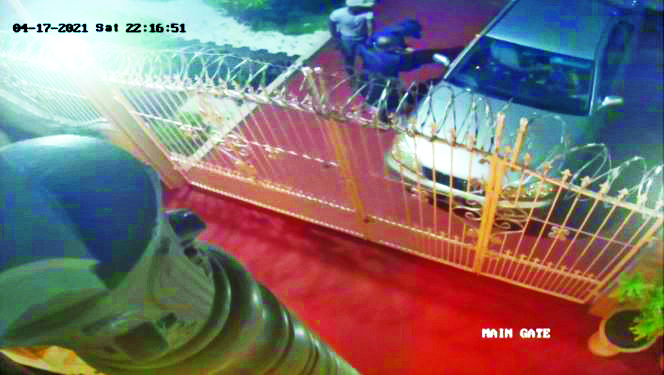 Prominent businessman, Harry Mattai of Mattai's Food Market was on Saturday evening stabbed during a foiled robbery at his Bel Air Park, Georgetown home.
Police preliminary investigations revealed that at about 22:00h, the businessman and his family returned home and as he stepped out of his motor car to open the gate, at least two men on bicycles attacked him.
At the time, his daughter and wife were in the vehicle.
However, the armed men reportedly held the man at gunpoint and instructed him to "hand over what you get". At that time, the businessman told the men that he did not have anything. Not pleased with the answer, the men attempted to search the businessman but he put up a fight.
One of the suspects, who was armed with a knife, dealt the victim one blow to his lower back. Upon seeing what was happening, the family members reportedly raised an alarm and the men jumped on their pedal cycles and left the scene.
The businessman was taken to a private medical facility where he was treated and discharged. The ordeal was captured on CCTV cameras that are placed at strategic locations on the man's premises. The recording is presently being reviewed by the Police, who were summoned to the scene.