Amerith Rai (Rocky) Memorial T20 Tournament…
Action in the Amerith Rai (Rocky) Memorial T20 Tournament culminated at the Meten-Meer-Zorg Cricket Ground with Zeeburg Sports Club losing to Meten-Meer-Zorg Future Youths in the grand finale played on December 15.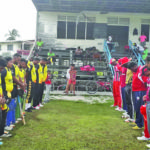 The popular prediction was that the team batting second would definitely go on to win the tournament, as the pitch was damp from the torrential downpour the night before and would make batting difficult. However, Zeeburg won the toss and elected to bat first, going up against the odds. The Zeeburg side intended to get off to a flyer but failed miserably; they were unable to get through the power play without the loss of wickets. The wet pitch made the game practically unreadable, as the title they won in May 2019 slowly slipped out of their hands. In the end, Zeeburg were bowled out for 99 in 19.1 overs. Top-scoring was Malcom Hubbard (26) with support from Ronaldo Renee (22) and Ushardeva Balgobin (20). The chief destroyer for Future Youths was former West Indies U-19 player Tevin Imlach, who picked up 4 for 13.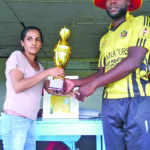 Needing 100 runs to win, MMZ got off to a flyer, but in the blink of an eye, wickets started falling. They were pegged back as Zeeburg slowly edged their way back into the game. The match eventually came down to one wicket with one run required to win off two balls, but the task at hand was simple as MMZ reached across the line to defeat the defending champions, ending on 100-9. Top-scoring was Imlach (32), who guided MMZ home; he was supported by Sheldon Alexander (21). Bowling for Zeeburg were Malcolm Hubbard (2 for 18); Yutesh Dhanpaul (2 for 18) and Damion Alleyne (2 for 22).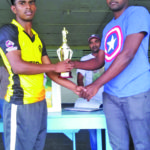 Amerith Rai lost his life tragically in a hit-and-run accident on December 17, 2017.