A 48-year-old miner called "Dingo" denied raping a woman following his arraignment before High Court Judge Priya Sewnarine-Beharry and a jury at the Essequibo High Court.
Odingo Emanuel, whose last known address is reported as Ibamadai Landing, Upper Mazaruni River, is accused of raping a woman on August 10, 2018, in Essequibo.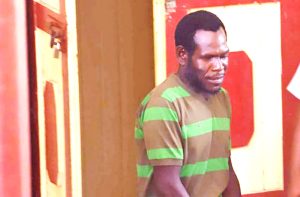 It was reported that at about 22:30h on the day in question, the woman attended a friend's wake which was being held a short distance from her reputed husband's home.
The woman then began looking for her partner and asked whether anyone at the wake had seen him. It was then the accused allegedly told her to check at the man's home.
Upon her arrival at the house, the victim noticed the door half-open and she went straight to the bedroom, where she heard a noise coming from the front door.
As a result, the woman left the bedroom and went to the door where she reportedly came face to face with the accused who was inside the house.
It was reported that when the woman enquired the reason for him being at the house, he ran towards her, threw her on the bedroom floor, and had sex with her against her will.
The woman began to scream and scratch the accused in his face when her reputed husband came to her rescue and dragged the man off of her.
A report was made and the accused was arrested. The rape accused is out on $250,000 bail pending the determination of his trial before the High Court.