In observance of the month of the elderly, the Public Health Ministry hosted a health fair which saw the elderly benefitting from a number of services at the Palms Geriatric Home in Brickdam, Georgetown.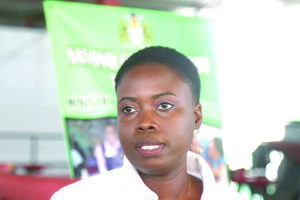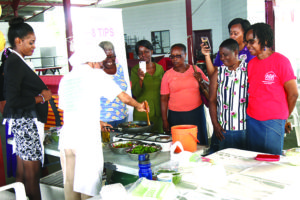 Coordinator of Elderly Health at the Public Health Ministry, Dr Melissa Dehaarte told this publication that the health professionals at each booth had varying skill sets with respect to ailments experienced by the older citizens.
"Inclusive of food and nutrition preparation, we are having blood pressure checking and blood sugar, general screening. We have dental, physical rehabilitation and just to interact with the public specifically hoping that we get mostly older persons to make them aware of the services available for them and to guide them through the process of what can happen", Dr Dehaarte said.
She stated that there is an open clinic where older persons can be screened for a variety of health issues free of cost at the Palms.
According to her, there are also elderly health clubs in every region established to provide support to the Ministry's primary healthcare network; some of these are soon to be launched as "elderly-friendly" centres.
"On October 9 (today), we will be going to Linden which we have the One Mile Health Centre which will be branded as one of our elderly-friendly health centre because there we [have] our New Dawn Club which is one of our most active club in the region…on the 14th we will be going to Region Two where they have another elderly club there that would be branding as elderly-friendly in Supenaam. And finally, in Region Five, we have one of our more active clubs there that will be branded as elderly-friendly."
Additionally, the New Dawn Clubs throughout the country will be conducting various and multiple activities for the remainder of the month, all aimed at providing quality care for the elderly.
The United Nation's General Assembly designated October 1 as the International Day of Older Persons; Guyana has selected the entire month to celebrate and recognise the elderly.