…recommends parents be charged
Innovative, makeshift weapons along with other forms of injurious objects continue to be found in the possession of students and stashed away in schools, and this situation continues to escalate.
This is according to General Secretary of the Guyana Teachers Union (GTU), Coretta McDonald, who told this newspaper on Thursday that the issue of safety in schools is of major concern.
McDonald stated that parents need to be more responsible and check the bags and pockets of their children before they leave for school.
She added that this is one of the immediate ways to crack down on weapons in their possession or in classrooms, since, more often than not, students bring those items from their homes into the schools' compounds.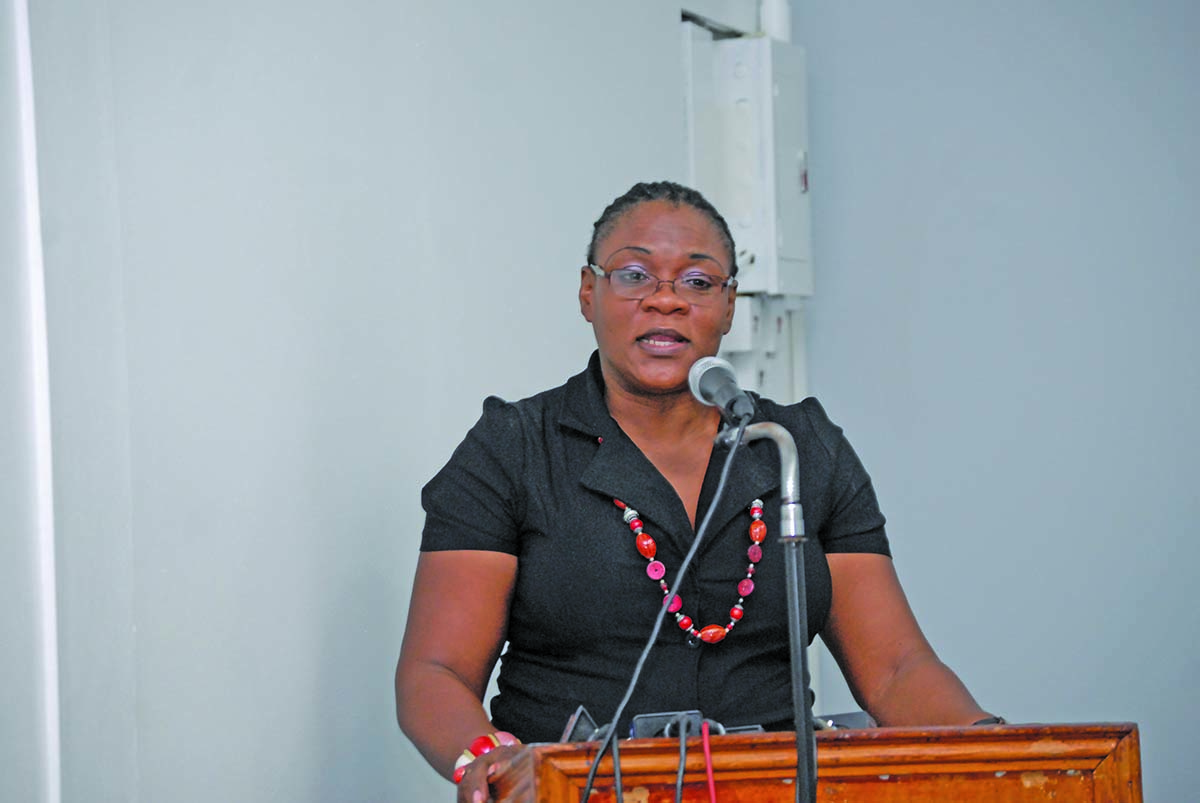 "Most parents don't take the time to check their children's bags. Parents need to be more responsible in the safety of their child/children as well as in ensuring that they do checks into their bags, lunch bags, and other items they usually take to school… Because if the parents are not going to do it, then it means that they should be charged by the Education Ministry, by the court," the GTU General Secretary also stated.
She added that too often there are recurring instances of assault and threats to teachers by students, and also to students by their classmates.
"We have posited that there be students' pat down twice a week at schools, to help in this regard. When it is done spontaneously, at least if students have weapons in their pockets or on them, these harmful objects will be found. I am calling on all parents to be more responsible in their child's welfare," McDonald noted.
According to the GTU General Secretary, parents and guardians need to become more involved in their children's lives at school, because the lack of parental involvement leads to delinquency and truancy. It even aids in the negative actions of students in the school premises, and in some cases results in a teacher being harmed.
"Like in the case of the head-teacher that was assaulted in Berbice recently, she was assaulted by a student of her school. That boy was suspended, and his parents did not know this. Every day he was putting on his uniform and leaving home under the pretext of going to school, and it was the second day that he was in the school compound. The head-teacher chased him out, and that is when he retaliated and assaulted her," she explained.
She added that parental involvement in a child's education is vital, but it is also crucial that parents be more responsible when it comes to communicating with teachers at the schools, so that they (parents) are aware of the ongoing development of their child/ children, and what bad habits, if any, they have.