Coming on the heels of a successful 2017 that left motor racing fans waiting for more a date has been set for the start of the new season.
The 'mecca' of motor racing, the South Dakota Circuit at Timehri will come alive when the Guyana Motor Racing and Sports Club's (GMR&SC) season begins with an Endurance Race on January 28.
In all, there will be five classes in action on the day which will feature both bikes and cars competing in separate races.
In the first class, cars up to 1500cc will be considered eligible, with the second class being from 1501-1600cc. The third class will see cars in the 1601-2000cc class with the unlimited class featuring cars over 2000cc.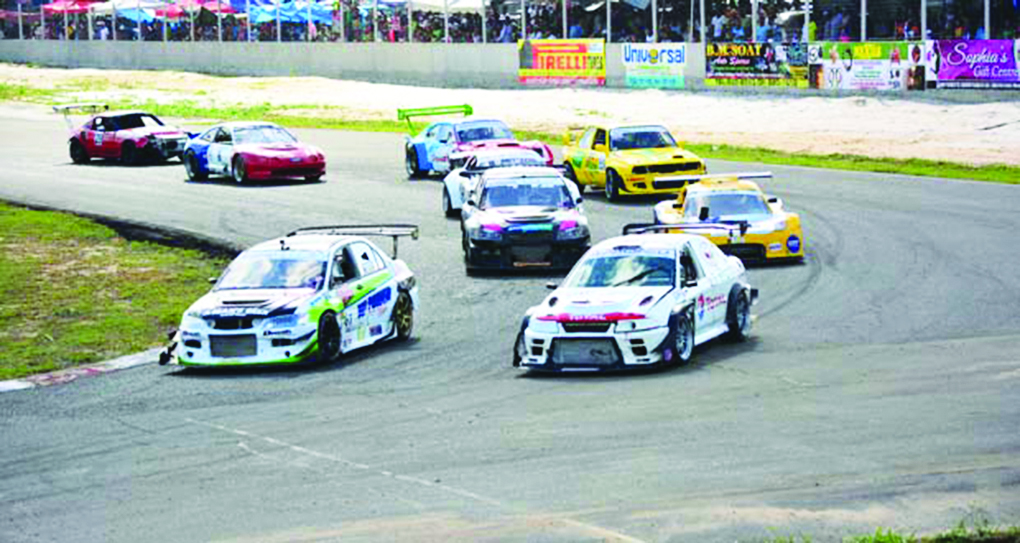 On release of the calendar, President of the Club Rameez Mohamed commented that, "We know that the guys [racers] were asking for early indication of events so we tried as much as possible to get that out so persons can prepare."
He continued, "We also saw the need to get the bikes involved [for this endurance] as well because they are an important stakeholder in racing and the support for them during the last outing was outstanding."
"What we also have this year is the endurance calendar being done on a championship basis rather than by meet so persons can rebound from a bad weekend to still fight for a championship."
The endurance championship will be followed by a local drag race meet on February 11 with the club's Annual General Meeting set for five days later on February 16.
Looking further down the calendar of events, March 3 will feature the first of four Georgetown Grand Prix karting events at the GT Motorsports facility in Georgetown.
The tentative date for the CMRC Trinidad leg is March 4; however, there is a strong possibility that this may be shifted to July.
Circuit racing action returns in 2018 on March 25 with another Drag race meet set for April 22 and another Georgetown Grand Prix set for April 28.
The Caribbean Motor Racing Championship (CMRC) will see its Jamaica leg on May 12 at the JAMWEST Raceway while circuit racing returns on June 17.
July 1 will feature another installment of the Georgetown Grand Prix with another Endurance meet planned for the 8th of July and the International Drag race meet planned for August 19.
The CMRC Barbados round is set for September 2 in Barbados with another Circuit racing event billed for October 7, Georgetown Grand Prix set for October 20th and the CMRC Season finale set for November 11.
The season will close off with another Endurance meet on December 9.