By Michelangelo Jacobus
Members of the National Male and Female Hockey teams have all benefited from free gym membership at the Buddies Gym, ahead of the Pan-American Indoor Hockey Championships to be staged in October.
Guyana will, for the first time, be hosting this tournament, and the action is slated for the Cliff Anderson Sports Hall.
This was revealed by Guyana Hockey Board President Phillip Fernandes on Saturday.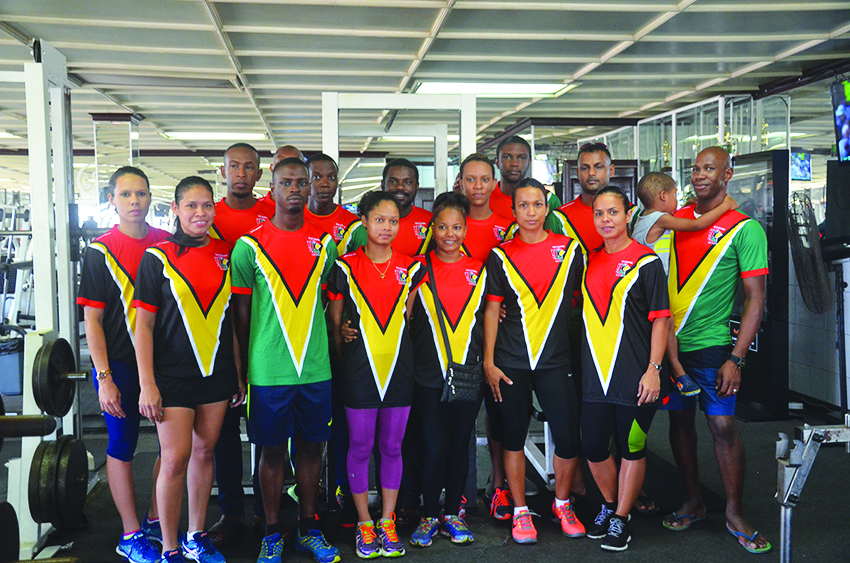 "This is a very important occurrence for the Guyana National Hockey Team. In the past, we've tried our best to prepare teams with what limited resources we have. We've had our challenges, and preparing a top hockey team requires a lot of different aspects, including not just technical and tactical training, (but) physiological competence, speed, endurance training, physical strength, and all these different things. Therefore, what we are trying to do this time around is (embrace the) opportunity here to develop the strength and endurance of our athletes to a greater level than we have in the past. Our coaches have been working very hard with them, and we see these other components adding to our ability to really perform at an international (level)," Fernandes explained.
He also pointed out: "It is expensive to utilize a quality gym for a team of athletes to prepare, and therefore we are very happy to have this opportunity provided by Buddies Gym, where we can have both our women's and men's teams train here. With free membership for six months leading up to the championships, we're very happy to have this partnership with Buddies. Their sponsorship is of significant value to us, and we are going to have our teams make the best use of it, and hopefully add to our chances of success."
Guyana will, come October 14th, embark on hosting its first even Pan American level hockey championships. The tournament is called the Indoor Pan American Cups, and will feature two simultaneous competitions for men and women. It will serve as the Pan American Continental Qualifier for FIH Indoor Hockey World Cups, scheduled for February 2018 in Berlin, Germany.