Gas-to-shore project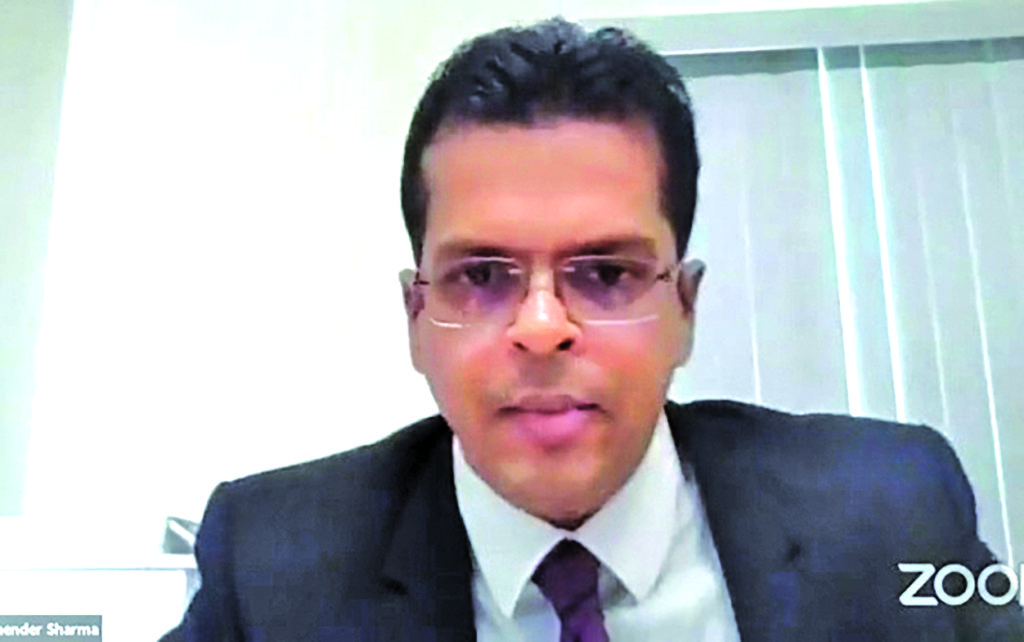 With the gas-to-shore project expected to add some 200-250 megawatts of energy to the national grid, Chief Executive Officer (CEO) of the Guyana Energy Agency (GEA), Dr Mahender Sharma believes that bringing the natural gas from offshore operations will significantly boost reliable power supply in the country.
"The intention here is to have sufficient security of [power] supply, and having natural gas as forming the backbone, the baseload for our supply provides that level of reliability of supply. It reduces the price volatility that we face with heavy fuel oils that we're currently dependent on," Sharma contended during a recent webinar hosted by the American Chamber of Commerce (AmCham) Guyana on renewable energy and investment opportunities.
He was at the time responding to a question on Guyana having "24×7 reliable power supply" for both industrial and domestic use.
The Guyana Government is aiming to have the gas-to-energy project implemented by 2024, piping natural gas being produced at the Liza field in the Stabroek Block over 120 miles to shore for power generation. The former Wales Estate on the West Bank of Demerara has been identified as the landing site for the pipelines.
With Guyana generating at nearly 17 to 20 cents per kilowatt/hour, the Irfaan Ali-led Administration anticipates that this project would cut the cost of electricity by more than half.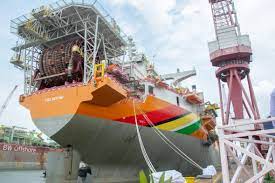 Vice President Bharrat Jagdeo during a February press conference disclosed that Government is looking to undertake a number of studies prior to kicking construction off. He explained that studies including geotechnical, geophysical and Environmental Impact Assessments will have to be conducted before works start.
"No pipelines are being built now… After all of this has been done, we will move forward with the construction phase of the pipeline. So, we've a good year, possibly a year and a half away from constructing any pipeline," Jagdeo had stated.
United States oil major, ExxonMobil, which is operating the Stabroek Block along with several partners, has said that around 30 to 35 million cubic feet of natural gas would be required for the gas-to-shore project.
Data from Norwegian research company, Rystad Energy, had indicated that less than 20 per cent of the 1.8 billion Barrels of Oil Equivalent (BOE) discovered last year was gas.
Meanwhile, the GEA Head further explained that Guyana's power grid can be further enhanced with the addition of more renewable sources of energy especially given that the demand will skyrocket as a result of the massive economic transformation the country will be undergoing in the coming years.
"Bringing hydropower into that mix and catering for what that increase demand look like, and bringing in some of the intermittent sources like solar and wind to help supplement that, adds to the [power] security that we're looking for," Sharma added.
However, he noted that many factors need to be taken into consideration when it comes to reliable power generation including the functioning of generators, age of the generators, the fuel stock that they use, the transmission and distribution network, and the reliability of substations among others.
"So, there [are] many elements that need to happen and we need to invest a lot more in networking our grid, in creating more redundant circuits. So, if we're maintaining one circuit, we can switch you to an alternate circuit so that you can have that [constant supply of power without interruptions]. A lot of that has to be done because the loads are growing," the GEA Head posited.
While Guyana has been struggling over the years to stabilise its power supply, Director of Industrial Energy Division at The Energy and Resources Institute (TERI) – a global think tank on renewable energy and sustainable development, Dr G Rudra Narsimha Rao said the country has come a long way in this regard. Now, he pointed out, focus should be on reducing the high cost of electricity which has been identified as one of the major hindrances to commercial activities for years.
"Reliability wise, you have to compare what is there five years back or 10 years back to today. Today, we're eyeing reliable power supply. I've been here for [the] past 12 years and I can see that what I used to see in 2012/2013, we are in the best way. We're managing the system and the grid is also being supported… Even GPL (Guyana Power and Light) is giving schedules for maintenance… Our issue is not the reliability of power supply today. Today, our main issue is cost and how to bring down the cost. That is what we're all trying to target; the renewable energy situation and bringing down the cost," said Dr Rao, who was the webinar's guest speaker.
Dr Rao has been in Guyana since under former President Donald Ramotar's regime, working on behalf of TERI with Guyanese authorities in the area of climate change and energy.
In addition to the gas-to-shore project, the People's Progressive Party/Civic (PPP/C) Administration is also looking to revive the 165-MW Amaila Falls hydroelectric project, which was shelved by the APNU/AFC Administration. This Government said it will further reduce the cost of electricity in Guyana.