Broadcaster Enrico Woolford has been terminated as the Chief Executive Officer (CEO) of the National Communications Network (NCN) as records surfaced showing that he was earning over $1 million a month in salary in addition to other benefits.
According to Woolford's contractual details, seen by this publication, he was earning a salary of $800,000. This is alongside duty allowance of $40,000, travelling allowance of $80,000, entertainment allowance of $40,000 and housing allowance of $50,000.
In addition, Woolford was being paid a security allowance of $30,000 and a "refreshment allowance" of $10,000 for his office. He was also entitled to gratuity of 22 1/2 per cent bi-annually and 30 days leave per year.
Woolford, who was hired as CEO by the former APNU/AFC Government, was given a vacation allowance equivalent to one month's salary, a cell phone allowance of up to $15,000 and he also had his monthly landline (local calls) and internet connection bills paid by the State.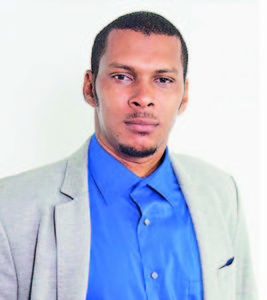 This publication has been reliably informed that Woolford's Deputy CEO, Michael Leonard, was also laid off from his post. Leonard is a former Executive Member of the Alliance For Change (AFC) party.
Meanwhile, Imran Khan, another AFC Executive, was also laid off as Director of Public Information (DPI). According to his contract, Khan was earning a salary close to rivalling Woolford's.
In a letter seen by this publication dated September 12, 2018, then Minister of State Joseph Harmon had rebuffed attempts by former Prime Minister Moses Nagamootoo to secure an increased basic salary of $800,000 per month for Khan.
Nagamootoo was at the time not only an AFC Executive, but as Prime Minister was supposed to have control over the State media. Despite this, Harmon wrote the Prime Minister that "the upper ceiling for persons with the designation of Director is $701,767 and as such, this is the sum approved. The other allowances are also approved."
According to details of the contract, Khan wound up with a basic salary of $701,767, duty of $100,000 per month, entertainment of $15,000 per month and travel allowance of $25,000 per month, all non-taxable. In addition, he had his cell and residential phone and internet paid by the State.
He was also provided with Government quarters and 24 hours security, as well as having his electricity and water paid by the State.
After the People's Progressive Party (PPP) came to power, Khan had made a post on social media in which he complained about being asked to vacate the Government quarters.
Since being sworn in on August 2, President Dr Irfaan Ali has taken a tough stance against political appointees, who this publication understands proliferate throughout the various Ministries. So much so that the former A Partnership for National Unity/Alliance For Change (APNU/AFC) party that hired these political appointees have raised concerns over their removal.
But in a brief statement last week, President Ali made it clear that no public servant has been fired since he took the Oath of Office on Sunday, August 2, 2020. The Head of State had revealed that a number of APNU/AFC political appointees tendered their resignation and several others have been advised accordingly.
Similar sentiments were expressed by Minister of Parliamentary Affairs and Governance, Gail Teixeira, during a virtual update earlier on Friday. She assured that public servants are not being targeted by the new Administration – as is being claimed by the APNU/AFC coalition. (G3)