…as family of dead teens, commuters beaten, robbed in WCB protest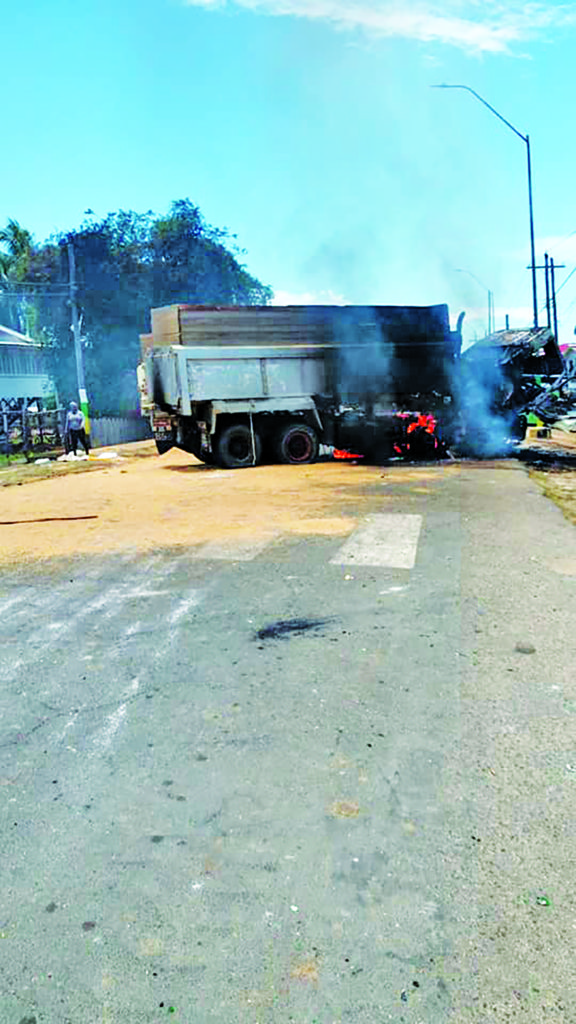 Crime Chief of the Guyana Police Force, Wendell Blanhum has taken a strong position that there is no evidence to suggest that the Cotton Tree, West Coast Berbice, double-murder was politically motivated.
He shared this position on Tuesday while updating the media in a joint statement with Commissioner of Police, Nigel Hoppie and GDF Chief of Staff, Godfrey Bess. This comes as the situation continues to escalate, following the gruesome killing of 16-year-old Isaiah Henry and 19-year-old Joel Henry, both of Number Three Village, West Coast Berbice (WCB).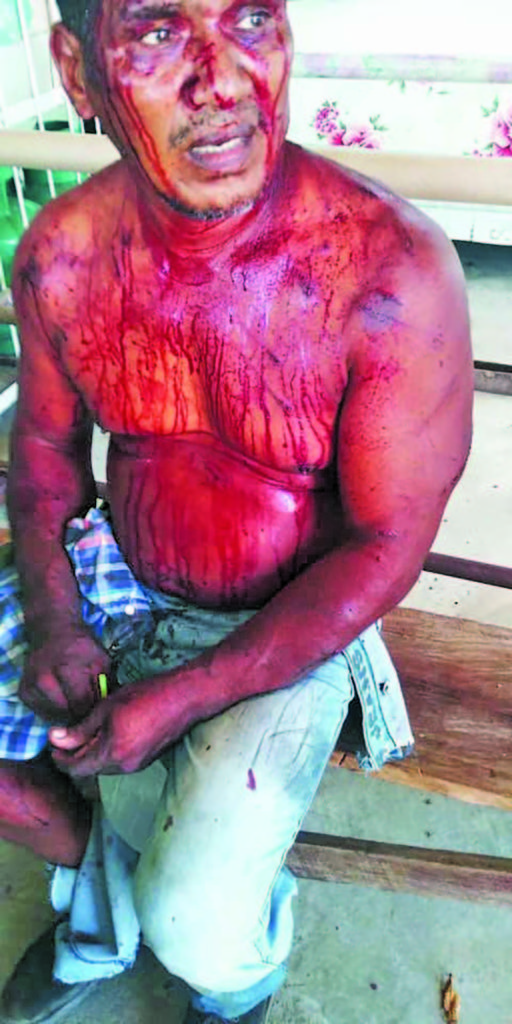 Protests have continued for over two days, escalating to violence on commuters and preventing access along the carriageway. While some persons were robbed, vehicles were set alight.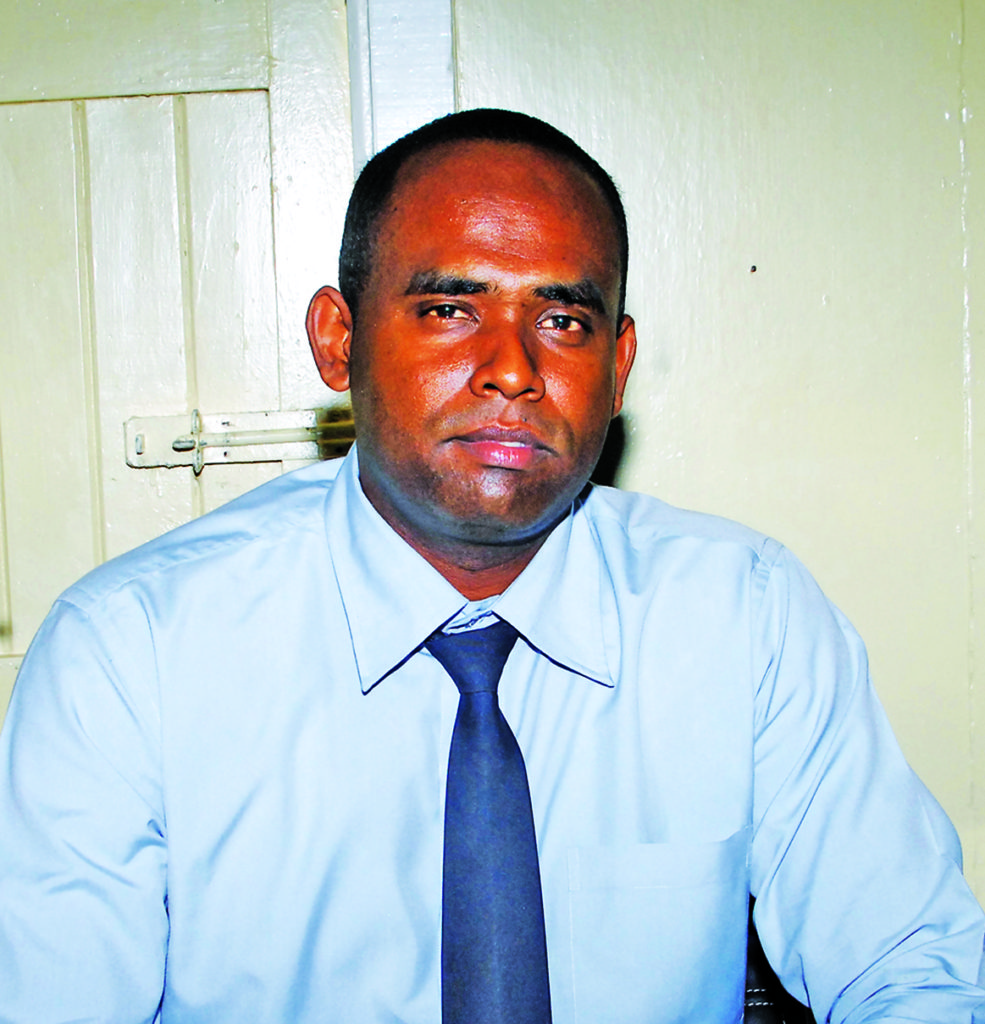 Blanhum said that Police were in receipt of three reports, indicating that persons were robbed. In one instance, two of the suspects were brandishing firearms while the others wore masks. He assured that they are trying to get the situation under control by clearing the roads and ensuring that the unrest stops.
Starting from Cotton Tree, the protest manifested in several neighbouring villages and quickly changed into a dangerous setting, even for law enforcement officers. Prime Minister, Retired Brigadier Mark Phillips was on his way to send reassurances to supporters but was faced with verbal attacks.
During the engagement, the GDF Chief of Staff urged persons in the community to exercise peace and desist from causing unrest.
Reports on Tuesday indicated that a close family member of the two teenagers was robbed by protesters at neighbouring village, Hopetown.
Orin Carmichael, who is married to a relative of the Henrys, was robbed and the truck which he was driving set on fire. According to Carmichael, he was accompanied by a colleague who was driving one of the Sherriff's trucks.
They stopped at a service station at Hopetown but as they were about to leave, members of the Tactical Service Unit (TSU) arrived in the area and ordered that they do not move the trucks.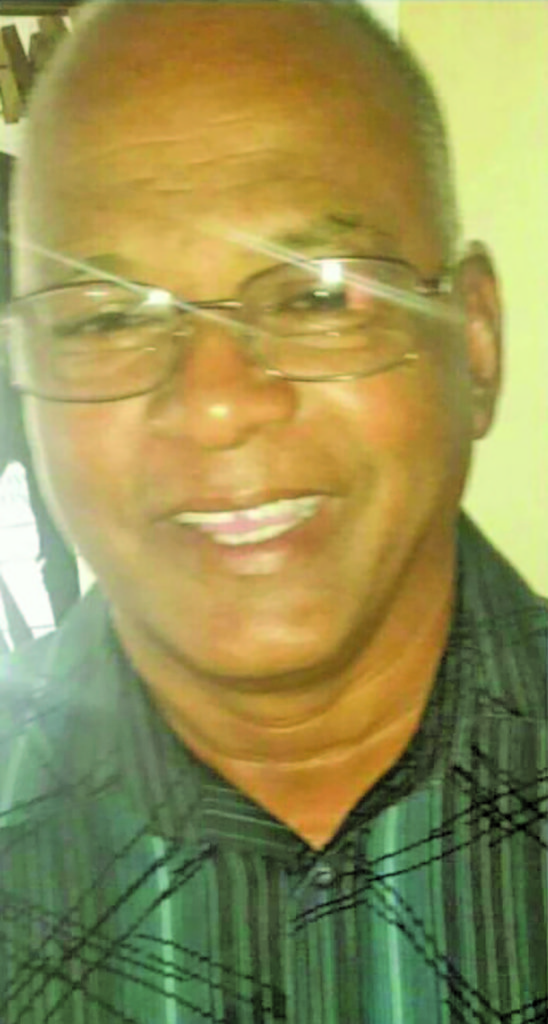 "We could not leave. We had to stay right there," the distraught man recalled.
He said even though the ranks were present, he was ordered out of his truck by a mob and relieved of his valuables which include a gold chain valued $250,000 along with a gold ring and his cellular phone.
After robbing the drivers, the protesters set both trucks afire. Several other persons have reported being attacked and robbed. In the vicinity of Belladrum within the same hours, 34-year-old Arvin Sancharra and his coworkers were also intercepted. The men, who work at a rice mill, were forced out of their vehicle and beaten. The truck was set alight but it is uncertain if it was completely damaged.
Arvin's sister, Navita Sancharra, told Guyana Times that the men were thrashed until some of their bones were fractured. They managed to escape and seek refuge at a nearby house. Until Tuesday afternoon, the injured workers were still waiting for the situation to quell so that they could access needed medical care. Sancharra, on the other hand, returned to the mill where he worked and was waiting to return home.
The men borrowed a phone to contact their families, since their belongings and devices were seized during the ordeal.
Meanwhile, a 61-year-old mechanic was also on Tuesday attacked by some 30 young men a short distance from his home at Recess, Mahaicony, East Coast Demerara (ECD).
Shyam Kandhai left his home to purchase some items at a nearby shop at around 11:00h. On his way home, he was confronted and attacked by the group of young men who were involved in the protests.
The elderly man was beaten with wires and a hammer. Kandhai was eventually rescued by a resident and subsequently taken to the Mahaicony Cottage Hospital where he received treatment.
Speaking with this publication, the man's daughter, Anesa Kandhai, explained that even though her father is still in severe pain, she would like for him to receive advanced medical care. She is worried that he might have suffered internal head injuries, since he is having severe headaches from the attack. However, the family will be unable to travel to the capital city to access the desired medical attention due to the blockage of the roads. Furthermore, the daughter explained that she lives in the city and is now unable to go visit her injured father.
Several other persons whose relatives were robbed and beaten took to social media and shared photos of the state of their loved ones with injuries. Additionally, persons reported that their clothes were ripped off as they passed the area.
On Sunday evening, there were reports that persons who wished to pass through any of the cordons set up by villagers were required to pay a toll of between $1000 and $1500.
Persons at Number Three Village took to the streets demanding justice. Several nearby villages also joined in and within hours, the protest became violent with an ethnic bias.
Meanwhile, the police have indicated that roads through the following villages are blocked at this time. These include Bellevue, Number 40 Village, Number 28 Village, Number 30 Village and Hopetown. Joint Services ranks are on the ground, the police added. (G12)