…as vision for renewables attracts high price tag
Moving further away from a reality of energy security and lacking investments in the Region to support the renewable energy vision, President Dr Irfaan Ali has underscored that oil and natural gas have a long future ahead before this transition unfolds.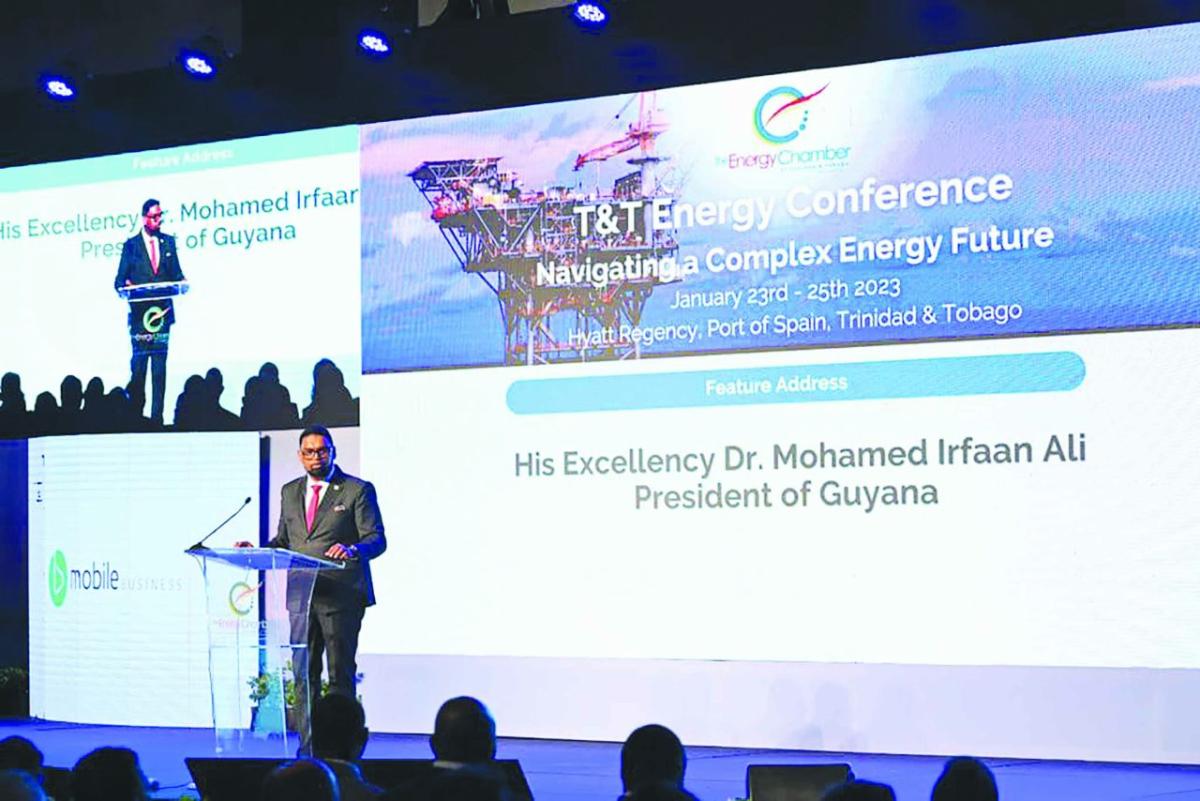 The Guyanese Head of State delivered his address at the Trinidad and Tobago Energy Conference 2023 in Port-of-Spain on Monday, where he stressed that battling an energy crisis is creating multidimensional effects on the Region.
Renewables have been touted to break the hefty carbon footprint, but Ali shared that to secure the energy requirement, the reality is that the Caribbean will need oil and gas resources. The estimated renewable capacity of the Region is 1574 megawatts with a capital requirement of US$11 billion to achieve fundamental targets.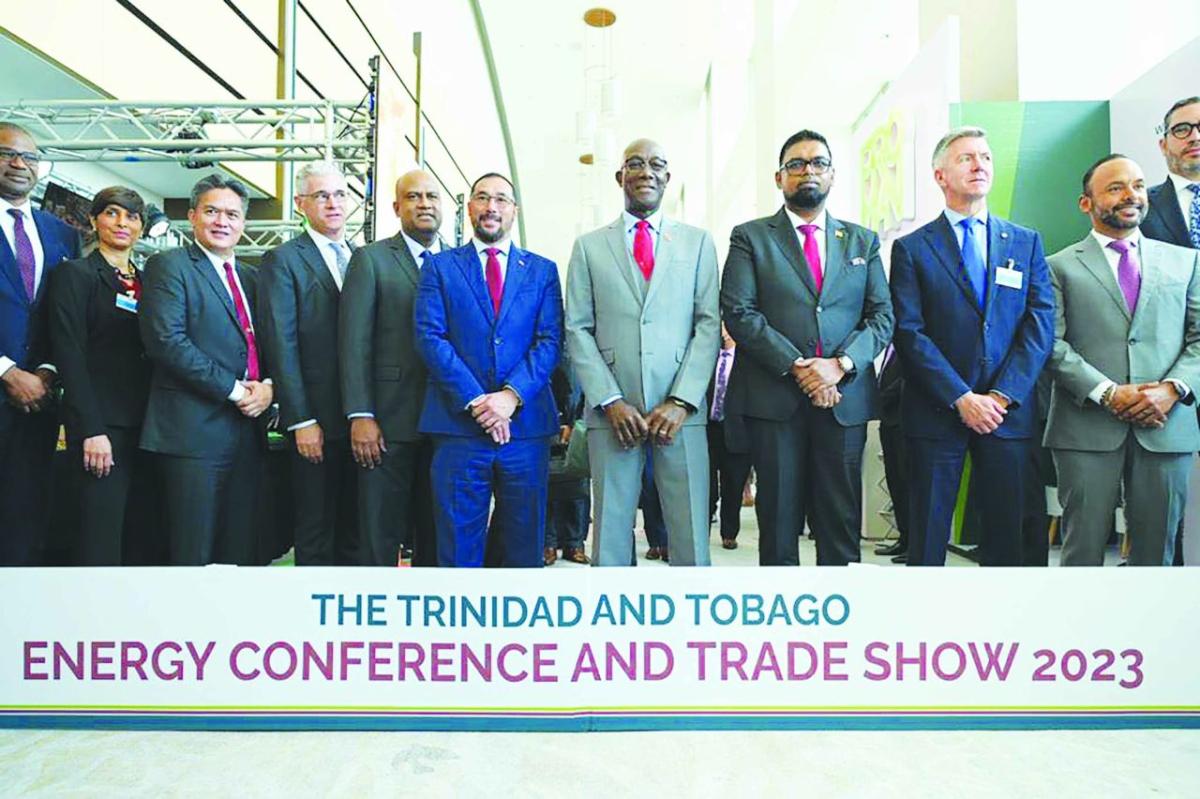 The President detailed, "We can safely say that in this Region, fossil fuel and natural gas has a long future ahead of us. It is not a big scientific analysis. It is based on what is before us. The conversation is how do we take this reality in the context of building a global system and world that move towards net zero? How do we reduce our carbon footprint? How do we catalyse the revenue to open up new sectors, greener technology."
He underscored that going 'green' is not a simple task without significant investments, which the Region does not have. As such, he urged countries with natural gas resources to aggressively pursue its natural gas to subdue the energy insecurity within the Caribbean, while working towards greener technologies.
"For the energy need security of this Region, I once again reinforce the call that every single country in the region with potential in natural gas should be allowed to explore that potential to its fullest, aggressively to ensure the energy security of this Region," Ali positioned.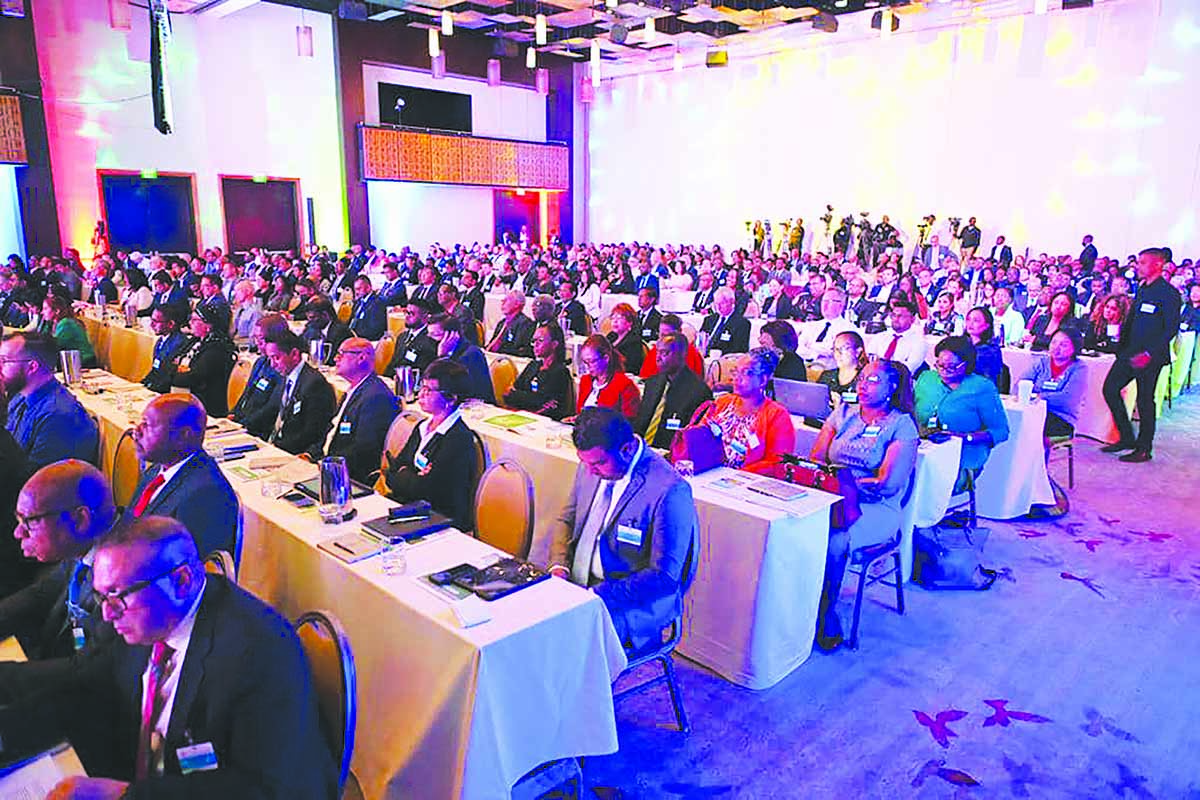 He cited the case of Trinidad and Tobago, where this opportunity exists and should be allowed to blossom. The Guyanese President expressed that high energy prices mean high transportation, electricity and consumable costs, contributing to inflation.
The Caribbean Sustainable Energy Roadmap and Strategy, approved to support the energy policy of the Region, sets regional targets for renewable energy contribution to total electricity generation in Caricom, at 28 per cent by 2022 and 47 per cent by 2027. The reality is that as of 2020, only 11.5 per cent renewable energy was achieved.
The only known available financing to achieve this target is through the Caribbean Development Bank, with a loan portfolio of US$1.4 billion.
Dr Ali commented, "This is the reality. This is not skirting around the issue or intellectually tampering with the issue. We have a responsibility as policymakers to fit things in its realistic environment and construct."
According to the World Energy and Consumption Yearbook 2021, global energy consumption rebounded by five per cent as compared to the 4.5 per cent fall in 2020.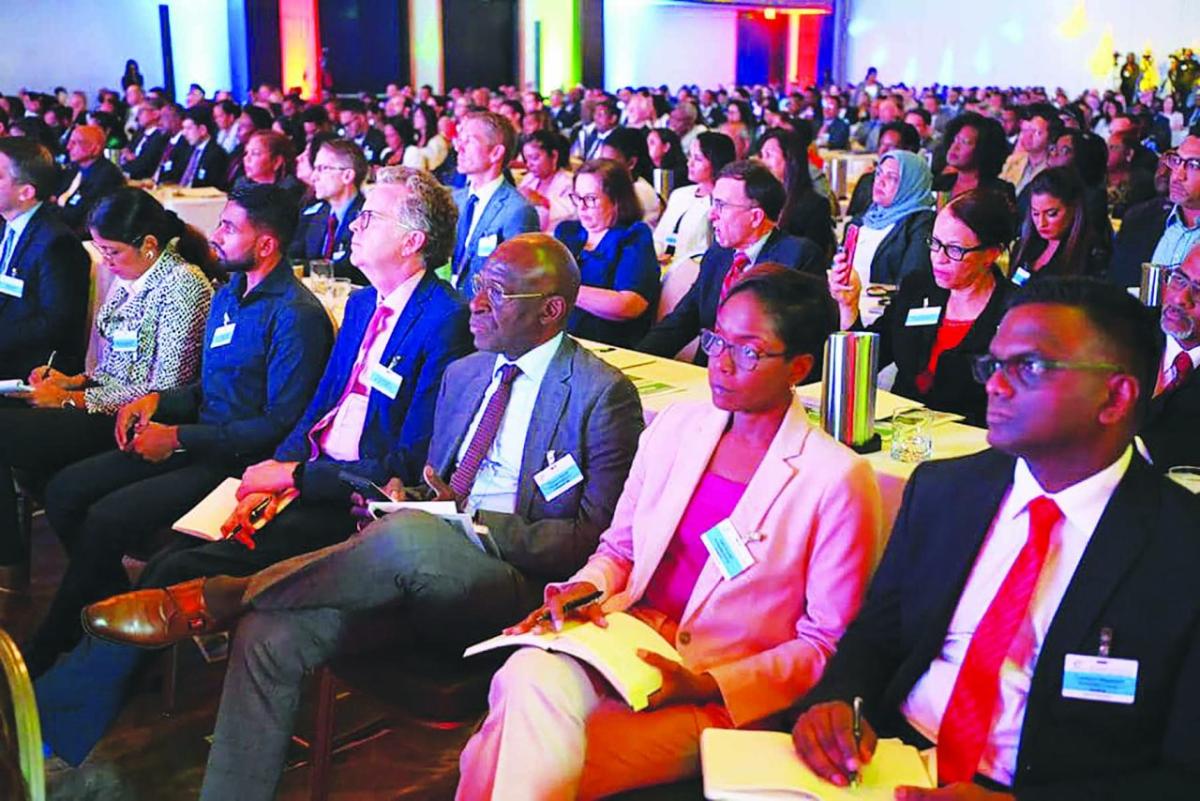 The global primary consumption for 2021 was 176,431 terawatt hours with four main sources of power consumed being oil, coal, natural gas, and hydropower at 29 per cent, 24 per cent, 22 per cent and six per cent, respectively.
"This is the reality. This is not guesswork. This is the data. So, let's have the conversation on how we first move away from coal. Why isn't that conversation the priority? If coal is the worst form of energy, how do we transition? What is needed to make that first and immediate transition from coal?" he questioned.
The President shared that remarkable efforts have been taken by countries in the Region to cushion inflation. He focused on Guyana, where every cent of tax has been removed from fuel prices and there isn't any more room to address increases in fuel prices. As such, he noted that Governments must create the mechanisms through policies for the private sector to be guided into making informed investments.
"Much of our inflation is imported. As political leaders and policymakers, we have to face that reality of an inflation that is not as a result of bad policies or measures but an inflation imported as a result of global conditions. This has pushed many families into poverty and food insecurity," the Head of State voiced.
At the centre of the food, climate and energy crises happening simultaneously around the world, he shared that energy is the backbone through which everything befalls. And in the middle of such crises, he noted that 'strange movements' have been driven by a few countries.
"We have seen an unwillingness to lend to companies related to oil and gas. We have seen the cost of capital increasing for companies related to oil and gas and my answer is a very simple one. If you increase the cost of capital and make capital less available for investors, whenever they get the capital, they will also increase the cost of the product." (G12)