…quick learning about industry needed – GOGEC
A new oil and gas training centre, which is expected to create new opportunities for locals, was on Thursday commissioned. The centre, located in Middle Street, Georgetown is an initiative of the Guyana Oil and Gas Energy Chamber (GOGEC); a private sector umbrella organisation formed in 2017 to advance local participation in Guyana's oil sector.
Speaking at the opening of the center, Natural Resources Minister Vickram Bharrat, said that the centre is needed, as Government and the private sector cooperate to carve out opportunities for local businesses and workers, where possible.
"Just as the country will grow, and new private sector participants enter into Guyana, the umbrella organisation for oil and gas will grow," the minister is quoted by DPI as said.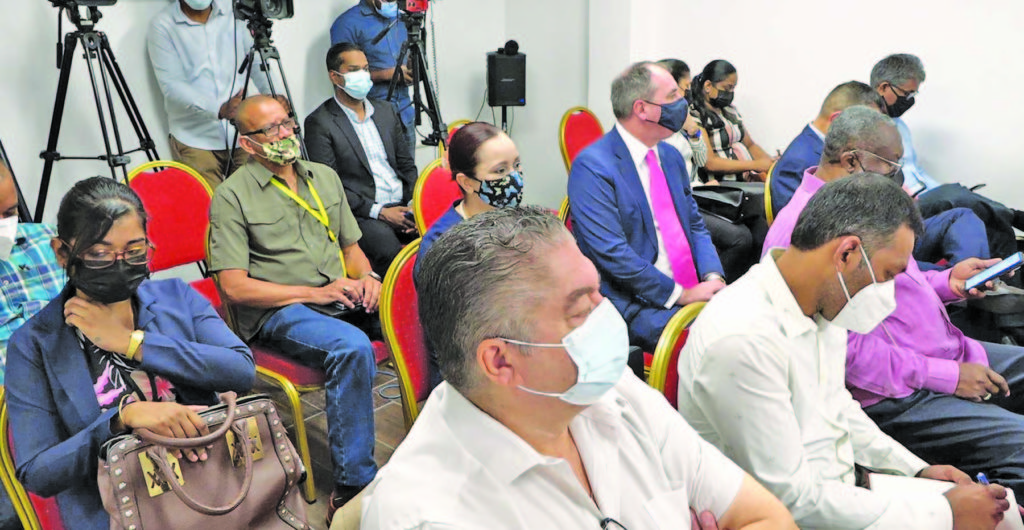 He also encouraged the Chamber and the wider private sector to conduct their own oil industry needs assessments, to determine where gaps exist for locals to fill. Senior Petroleum Coordinator at the Ministry of Natural Resources, Bobby Gossai Jr. delivered an extensive presentation on the Government's work and vision for local content.
He said the driver of local content has to be the private sector. On the Government's end, Gossai said the local content policy is being finalised, and that legislation is also being crafted.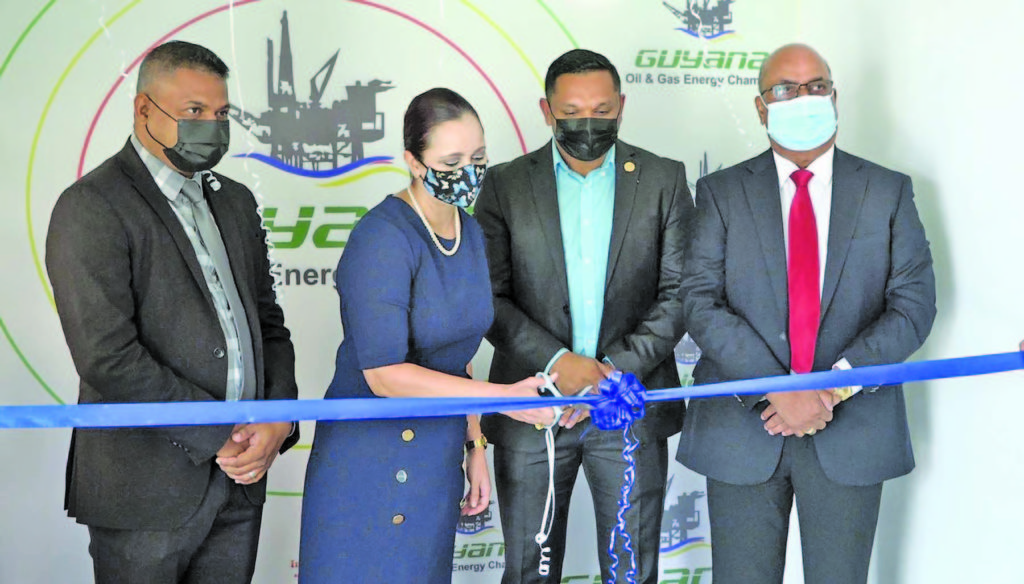 "But those are just two key instruments which will drive the process. We are also working on an implementation plan for local content. We are working on the monitoring and evaluation framework to ensure that systems like this that we have here, where companies are coming in to the country and they are working, [that] they are also contributing towards the growth of the economy," he said. Prashad said the GOGEC's membership has already exceeded 60. He said the Government has done well to involve GOGEC in numerous engagements to keep it abreast with developments in the industry. He advocated for more representation for the Chamber in the future.
Private Sector
Meanwhile, Minister within the Public Works Ministry, Deodat Indar explained that the Private Sector should be able to benefit from the current expenditure in the oil sector and stood a superior chance of capitalising through consortiums.
"What we need as a country is still being filled by foreign companies and foreign workers. The needs assessment must be done by the Private Sector. Apart from Government doing their own needs assessment, the Private Sector need to do theirs too. You're the guys that know all the nuts and bolts in the sector… All of those organisations that support the oil and gas sector have special needs and those needs need to be filled by certified people," he underscored.
This opening followed an inaugural training session, which will continue under the stewardship of the GOGEC. Chairman of the Chamber, Manniram Prashad noted that there must be a quick adjustment to learning about the industry in a bid to prevent any fostering of the Dutch disease, as is seen with many countries. In addition, he said funds from the oil resources should trickle down to all Guyanese. (G12)