President Dr Irfaan Ali has stood by his decision to suspend the Police Service Commission (PSC), saying on Thursday that he acted in conformity with the Constitution of Guyana.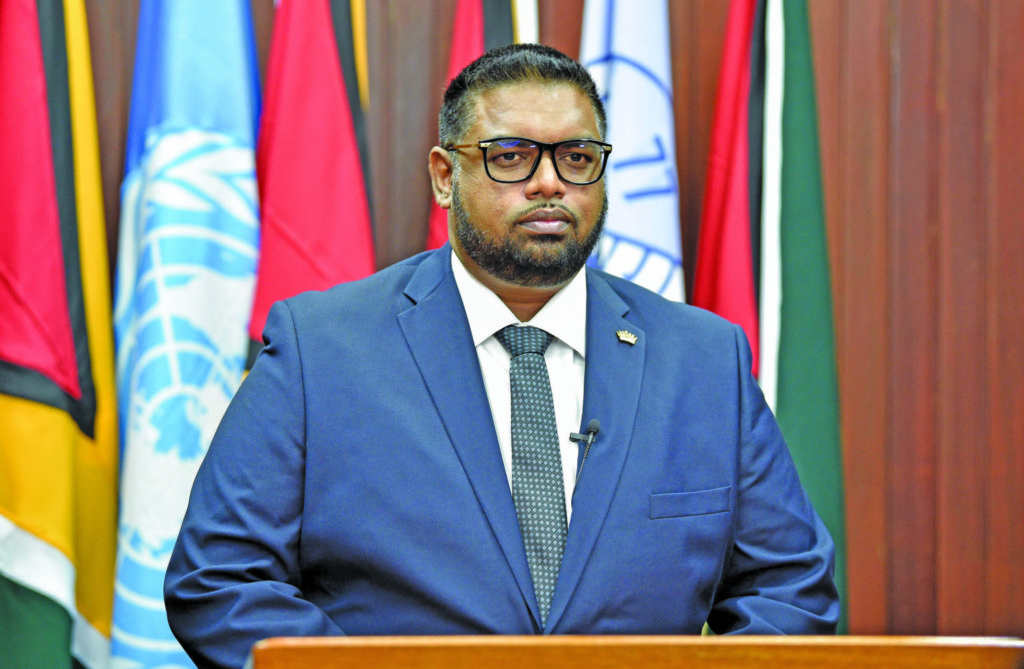 This comes on the heels of Chairman of the PSC, Paul Slowe, and the four other Commissioners – Michael Somersall, Claire Jarvis, Vesta Adams, and Clinton Conway– filing legal proceedings earlier this week to challenge the suspension.
However, President Ali told reporters on Thursday that, "I'm obligated to act in conformity with the Constitution and I've done so."
The Head of State suspended the Commission on June 16 pending the findings of a tribunal to be established.
On sidelines of an event at State House on Thursday, the President explained that in his suspension letter to the PSC, he had outlined the procedure that was adopted. He reminded that Prime Minister, Brigadier Retired Mark Phillips, had probed the issue that and advised him accordingly.
"Based on that advice, I was convinced that it was the best step forward," Ali contended.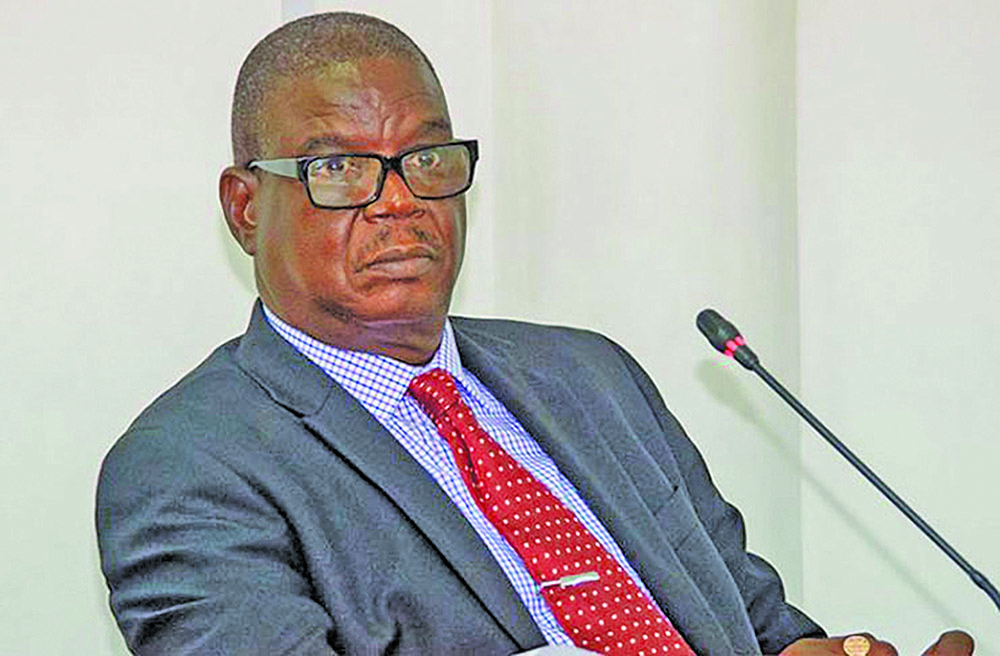 In that letter to Slowe and the Commission, the Head of State had indicated that his decision to suspend the Commission was in accordance with Article 225 of the Constitution of Guyana, which states "The officer may be removed from office only for inability to discharge the functions of his office (whether arising from infirmity of body or mind or any other cause whatsoever) or for misbehaviour."
However, in the proceedings filed in the High Court by the defunct PSC maintains that the President's decision to suspend the Chairman and the other members of Commission is contrary to and in violation of the Constitution of Guyana, particularly Articles 225 (6) and 210 (3), hence it holds no force or effect.
The constitutional body also wants the High Court to declare that Slowe and the Commissioners of the PSC "remain competent and responsible to fulfill their constitutional mandate, including appointments to any officers in the Police Force above the rank of Inspector."
The Commission is also asking the court to order the Police Commissioner, Nigel Hoppie, to give effect to the promotion list under convention and his role and responsibilities under the Constitution and the Police Act.
Following Chief Justice Roxane George's dismissal of the cases filed by Senior Superintendent of Police Calvin Brutus and other senior officers, challenging the 2020 senior Police promotions, the suspended PSC had released its promotions list, which the Ali-led administration refused to recognised, deeming it "unlawful and illegal." This was about two weeks after the suspension was issued.
The Commission had initially refused to accept the President's decision, saying the it was unlawful and went ahead with attempts to have the Police Commissioner effect the promotions – a move that was rejected by Government.
Respect decision
In fact, Attorney General Anil Nandlall, S.C., who in addition to the President was also named a respondent along with Prime Minister Phillips, the Police Commissioner and Secretary of the Commission in the proceedings filed by the PSC, has welcomed the legal action. He posited that only the court can ascertain the legality of the President's decision.
During his weekly programme "Issues in the News", Nandlall said, "…if one wishes to challenge a decision made by a public officer, more so, one made by the Head of State, certainly, the law does not permit you to arrogate onto yourself a power to ignore that decision… Paul Slowe and his team must recognised, at least when this Government is in power, the Constitution will be complied with and the rule of low will be respected, and when the President makes a decision or a minister makes a decision, whether he is right or whether he is wrong in law, is a matter only for the court to decide."
Moreover, the Attorney General also reminded that based on the Rule of Law, the Commission is mandated to respect the President's decision unless it is rescinded by the court.
"So, when Mr Slowe and his team were writing the Secretary to the Commission, instructing him to proceed with this promotion list that they have assembled, and Mr Slowe was writing the Commissioner of Police instructing him to proceed to promote a list of officers assembled… They were completely wrong and their demands were completely unlawfully and were properly and rightfully ignored," he asserted.
The suspension of the PSC was done after Slowe and Commissioner Conway, both retired Commissioners of Police, were embroiled in a fraud controversy. The duo along with several other retired senior Police officers, are presently facing charges of conspiracy to defraud the Guyana Police Force of $10 million.
It is alleged that Paul Slowe, Clinton Conway, Claude Whittaker, George Fraser, Mark Gilbert, Royston Andries-Junor, Marcelene Washington, Michael Sutton and Marion Kellman, between March 1, 2019 and July 7, 2020, conspired together to defraud the GPF.
Reports are that money was paid to revise the entire raft of the Police Force's Standing Orders, but Slowe and the others have so far failed to present the Force with a raft of completed revised Standing Orders. The raft of Police Force's Standing Orders comprises 104 Standing Orders, but these were already revised at the time that the men implicated in the fraud reportedly undertook to conduct a revision.
Both Slowe and Conway were written to by Prime Minister Phillips to show cause why the fraud charges against them should not result in their removal from the PSC. It was based on the findings from that probe that the PM gave advice to the President, who suspended the PSC, whose three-year tenure will expired in August. (G8)