Guyana youth cricketer Marvan Prashad has been successful at the junior level, having represented Guyana at that level, and churning out centuries therein on the local scene.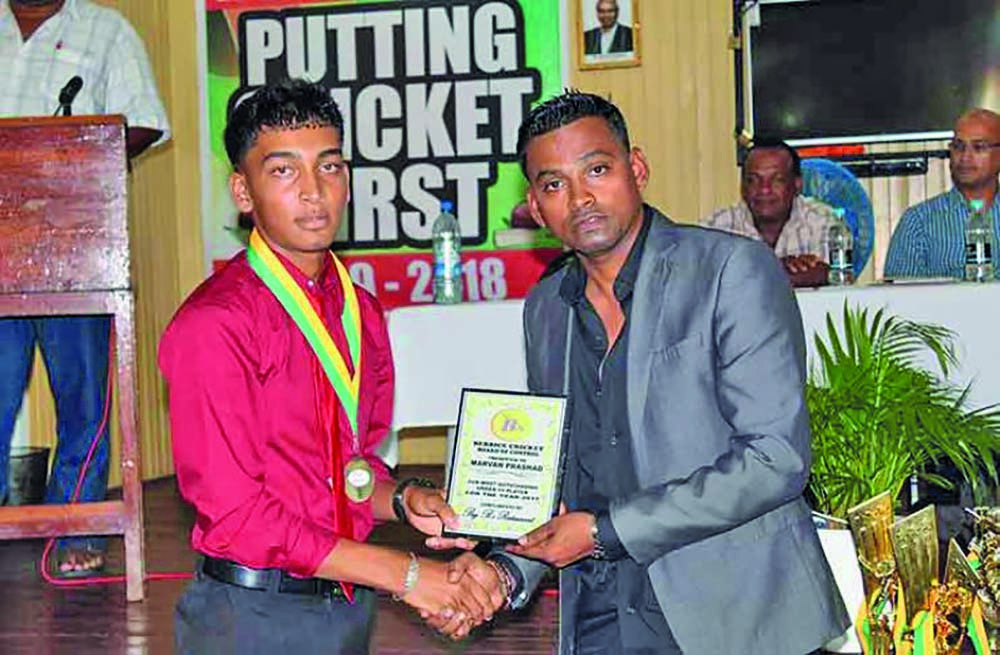 A classy right-handed batsman who plays his local cricket for the Blairmont Community Centre Cricket Club (BCCCC), Marvan has disclosed that he is looking forward to playing senior cricket and is hoping his transition thereto is a smooth one.
Prashad recently enjoyed enormous success in the New York National Cricket League, where he was able to showcase his enviable batting prowess. Reflecting on that experience, Prashad said it was priceless to rub shoulders and play with some national and international guys in the United States of America, and he has gained great knowledge from those encounters.
While understanding the importance of consistency, Prashad, who also played for the West Berbice team in the Cricket Guyana Inc Franchise, told this daily publication that he is focusing on remaining disciplined as he transitions into playing senior cricket.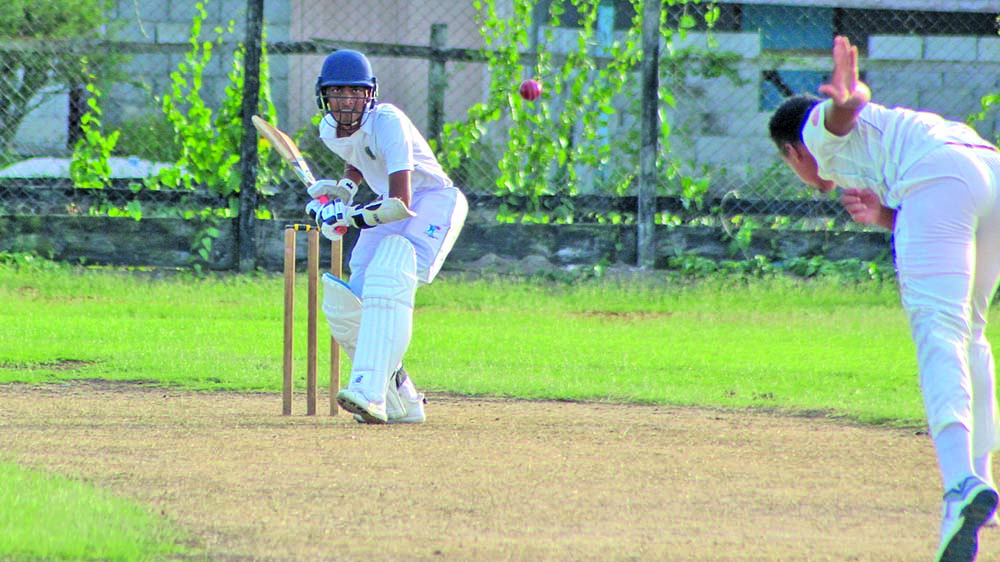 "I am looking forward to it. After Under-19 cricket, it's senior cricket; so, you have to step up your game from now," Prashad disclosed.
Having played for Berbice youth teams in various inter-county matches, Prashad credits his knowledge to the top coaches under whose direction he has played.
His dream is to play for the West Indies team in the future. Sharing some positive sentiments on his journey at the BCCCC, where he started at around age nine, he has described the BCCCC as his second home. His mentor Shabeer Baksh has been instrumental in his career.
"Shabeer has been a fantastic individual. (He is like) my second father and bigger brother, and he has been one of the main reasons why I have been successful thus far," Prashad explained.
Baksh is expecting great things from Prashad, whom he regards as a specially gifted cricketer. Marvan is himself a committed individual, having played the role of captain for Berbice. Baksh also noted that Prashad has been displaying the right attitude towards improving his game, and that has reaped success for him.
The classy Marvan, an eye-catching cricketer, has one more year in Under-19 cricket, and will be aiming to make the most of his opportunities. The entire BCCC family is hoping to see him eventually representing Guyana and the West Indies. (Brandon Corlette)