Jamal Forde, a wash bay worker formerly of South Sophia, Greater Georgetown, exited the courtroom of Justice Sandil Kissoon a free man after the judge upheld a no-case submission and ordered the 12-member jury to return a formal not-guilty verdict.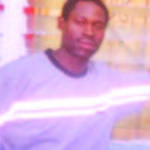 Forde, who was indicted along with Odel Roberts for the murder, pleaded not guilty to the indictment which stated that on May 1, 2015, he murdered Shawn Anys, a businessman, during the course of a robbery.
The no-case submission was upheld after Attorneys Ronald Burch-Smith and Keoma Griffith highlighted the lack of sufficient evidence in relation to Forde's identification by the key witness among other issues.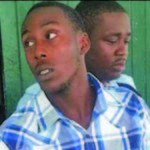 Reports have indicated that 37-year-old Anys of Turkeyen, Greater Georgetown, died after he was shot by armed bandits who invaded his home.
Police reports noted that about 22:50h on Friday, May 1, 2015, Anys went out into his yard in Turkeyen to make a check after dogs began barking continuously and was confronted by two men, one of whom was armed with a handgun.
During the confrontation, Anys was shot to his body by the perpetrators who then entered the home and took a laptop computer, two cellphones and $40,000 before escaping.
Anys was taken to the Georgetown Public Hospital, where he was pronounced dead on arrival.
His accomplice, Odel Roberts, is currently serving three years in prison for drug trafficking, and awaits a separate trial for the murder.