Deadly boat accident
The boat operators of the two vessels that collided on Friday killing two persons in the Moruca River, North West District (NWD) were unlicensed, preliminary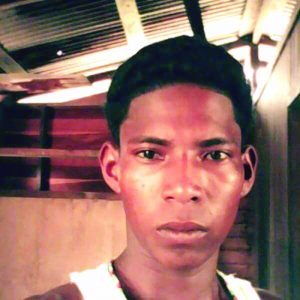 investigations have found.
This was confirmed by the Maritime Administration Department (MARAD) in a statement on Wednesday. "A preliminary investigation conducted regarding the recent boat collision in the Moruca River involving a 40HP and 75HP powered wooden vessels which claimed the lives of two passengers stated that the operators of both vessels were unlicensed."
Additionally, MARAD disclosed that both vessels were not equipped with navigational lights.
On Friday, 18-year-old Rovin Piper and his father, George, were returning from the Pomeroon River when their boat collided with another vessel near the Atlantic Ocean at the mouth of the Moruca River. As a result of the impact, the father and son duo of Father's Beach, NWD, were thrown overboard.
The teenager's body was recovered on Sunday morning and his father was found days later. Two other passengers that were in the same vessel as the Pipers were rescued shortly after the collision.
It was reported that the second boat involved in the accident is operated by the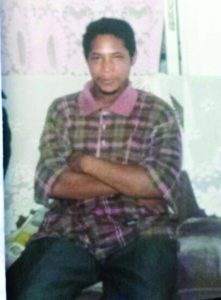 Kumaka District Hospital at Moruca. The hospital's vessel was reportedly transporting a sick patient to Charity on the Essequibo Coast at the time of the accident.
"Passenger vessels are allowed by the administration to operate after sunset whenever there is an emergency case involving the transporting of sick persons to the nearest hospital; however, some operators are non-compliant in this regard," MARAD stated.
MARAD has since announced that it will be cracking down on riverine areas to ensure that the safety rules are maintained on the country's waterways. To this end, the administration joined forces with the Guyana Defence Force's Coast Guard to have joint enforcement, marine exercises throughout the riverine areas of the country.
These activities commenced on Monday in the Parika/Supenaam area. The marine exercises will be ongoing.
It involves joint patrols comprising of MARAD officers, fisheries officers, and the Coast Guard, who will check the certification and registration of vessels and boat operators, and also ensuring that the operators comply with all river safety rules.
Areas to be targeted include Bartica, Mazaruni, Charity, Pomeroon, Moruca, Mabaruma, Morawhanna, Port Kaituma, and Berbice.
MARAD, being the regulatory agency for the river laws, has the responsibility for the registration and licensing of vessels and operators in Guyana, under the River Navigation Act Chapter 50:01, while the enforcement of these laws, lie within the constabulary powers and capabilities of the Guyana Police Force and the Coast Guard.