Court-ordered Article 106 March 19 elections
…for violating Guyana's Constitution
The Opposition People's Progressive Party (PPP) plans to appeal to the international community to impose sanctions on the coalition Government for violating Guyana's Constitution, if the mandated March 19 deadline for General and Regional Elections is missed.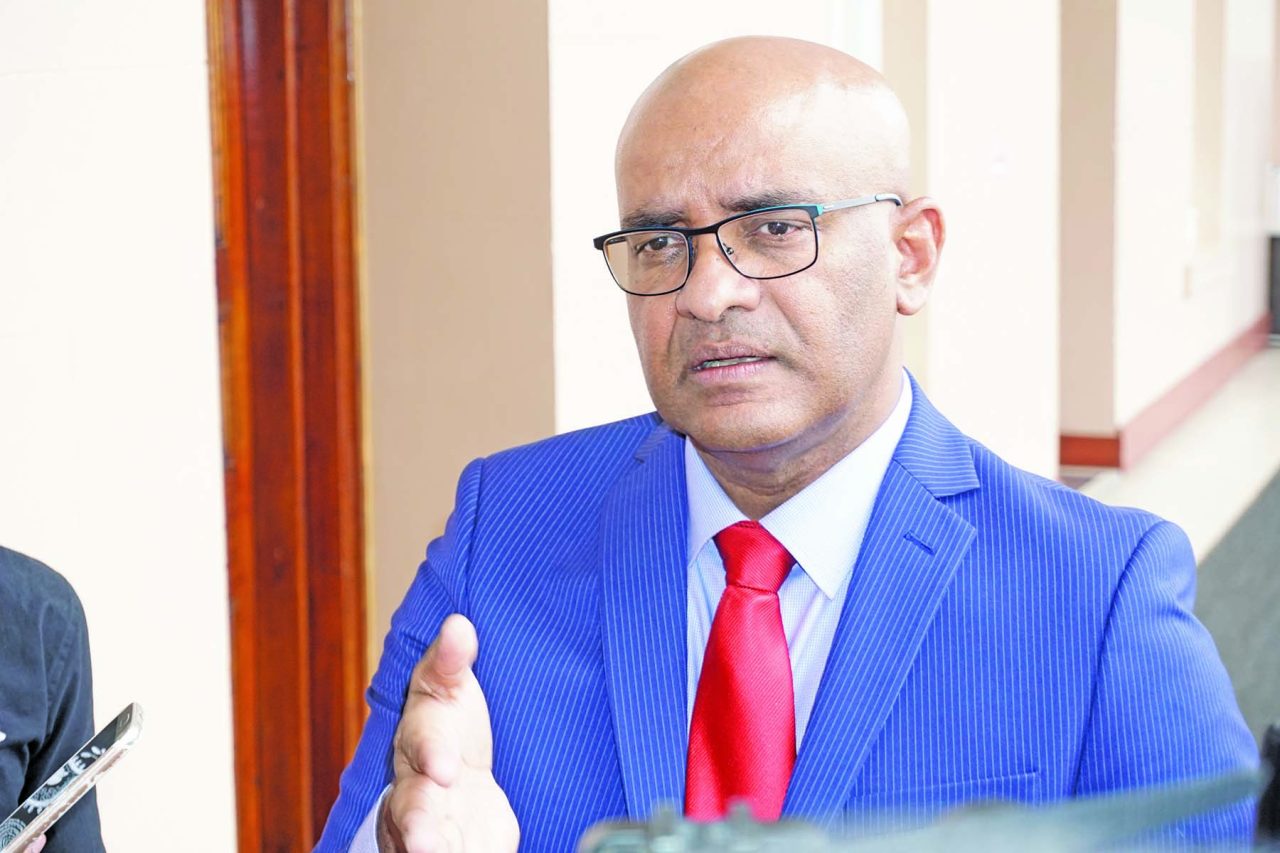 In reiterating that elections must be held no later than that date, Opposition Leader Bharrat Jagdeo said on Thursday during a press conference at his Church Street, Georgetown office that these calls would be for international sanctions targeted at individuals in the Government for violating democracy.
Jagdeo recalled that President David Granger during 2014 had outlined what will happen in Guyana if the then PPP Government did not uphold the Constitution, when they brought a no-confidence vote. "We will give that clip to the international community to show how our own President in 2014 defines how Guyana should be treated in those circumstances," he stated.
Major problems
The Opposition Leader said this situation will present major problems for many sections of the Government. According to him, if the Guyana Defence Force (GDF) and the Guyana Police Force (GPF) are to take orders from what he described as an "unconstitutional Government" it would be a violation to the Constitution which they all swore to uphold and protect.
"The Accountant General may face personal liabilities for the disbursement of any money made in that period because contractors and others who persist in dealing with an illegal Government could face civil recovery procedures for monies they receive on contracts," Jagdeo also claimed.
With regards to the use of public assets such as vehicles, he said that he would not support that beyond March 19 either, because that too, in his opinion, is a violation of the Constitution. "I say no because it would also be a violation because if they do so they can face personal liabilities too," he added.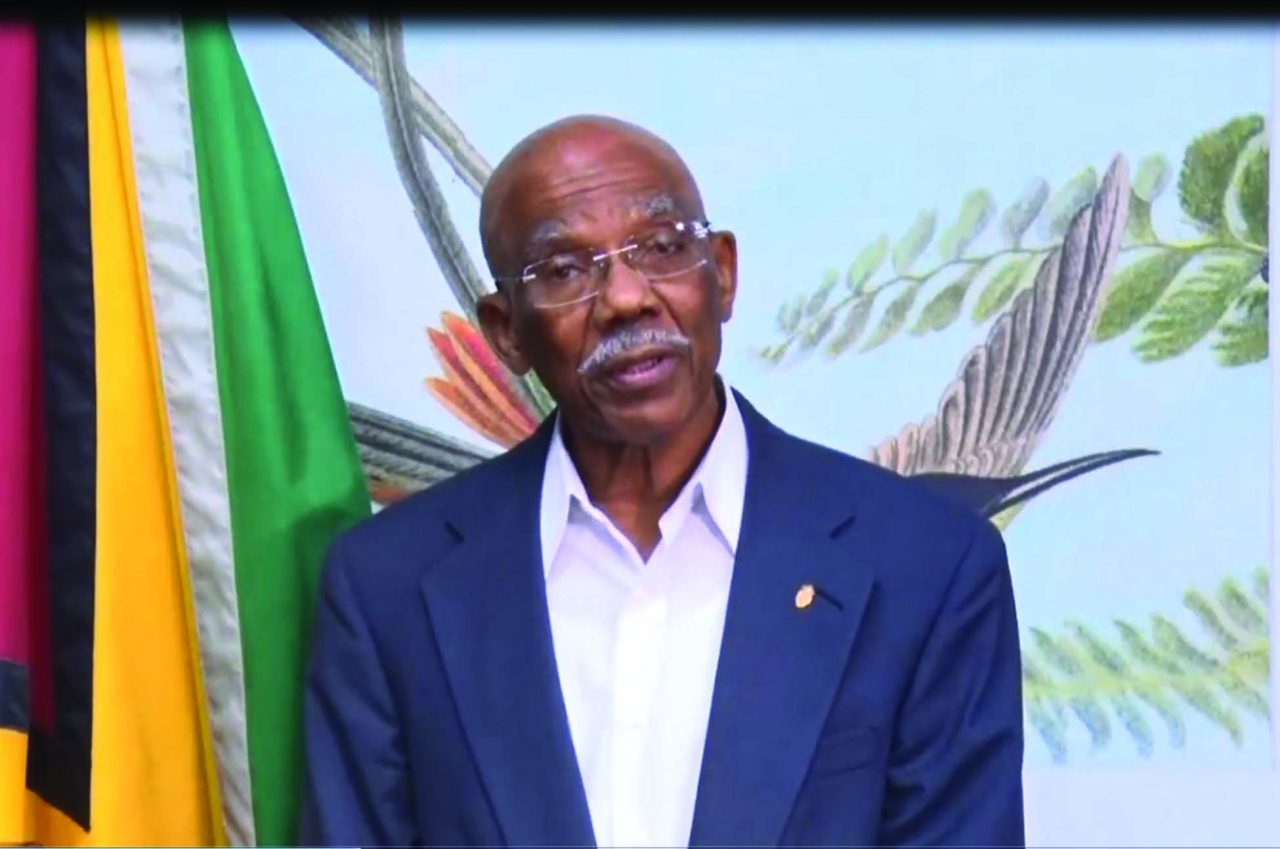 The Opposition Leader accused the David Granger-led Administration of "pushing us into a situation, where this country could be harmed. Already it is very hard to make a living and it's just exposing us to more hardships and it will be their fault.
He continued: "…if they were reasonable, if they had been sitting at the table and saying work with us to ensure that we hold elections in three months, or as close as possible to those three months, they would have had a willing partner. But right now they are doing nothing and they can't hope that on March 19, they can come and ask us to go to the Parliament and ask for an extension."
The Opposition Leader said too that he will not be seeking a meeting with President David Granger and would only accept an invitation from him if there is a proposed agenda. "I'm not seeking any meeting. He needs to comply with the Constitution. We have a President who is driving us into a constitutional crisis. He believes he can just stay there forever… and it's a desperate act," he added.
Jagdeo stated that the Opposition does not plan to return to Parliament unless it has something do with the elections itself. "If a finite date for election is set and only if that is the case, and they are things necessary to do…to give effect to that election we will do so."
In making reference to arguments that the Guyana Elections Commission (GECOM) does not have finances to conduct an election, the Opposition Leader said in 2015 President Granger signed an order to the effect that allows the Commission to use its current finances for whatever is required.
"So there budgets is dealt with separately, and they don't have to go through the regular appropriation process… it says that in the laws, the appropriation of a constitutional agency approved by the National Assembly shall be disbursed as a lump sum by the end of the month following the month of which the appropriation was approved."
In other words, GECOM already has all the money in a bank account in a lump sum, aside from the money put aside for house-to-house registration.
As it relates to the application to the Court of Appeal for a stay of the Chief Justice Roxane George's decision that the No-confidence Motion was validly passed and that the Cabinet stands resigned, Jagdeo said he is not confident that it will be granted.
Meanwhile, no decision has been made on a timeline for elections, as Commissioners from both Government and the Opposition have not been able to end the current deadlock.
These commissioners feel the matter will eventually end up with the country's principal leaders, President Granger and Jagdeo.