…several schools still incomplete, despite millions spent
Education Minister Priya Manickchand on Friday blasted the former APNU/AFC coalition Government on several blunders which occurred over the past five years, including failure to complete construction of several secondary schools, despite funds being allocated since 2015 by the then PPP Administration.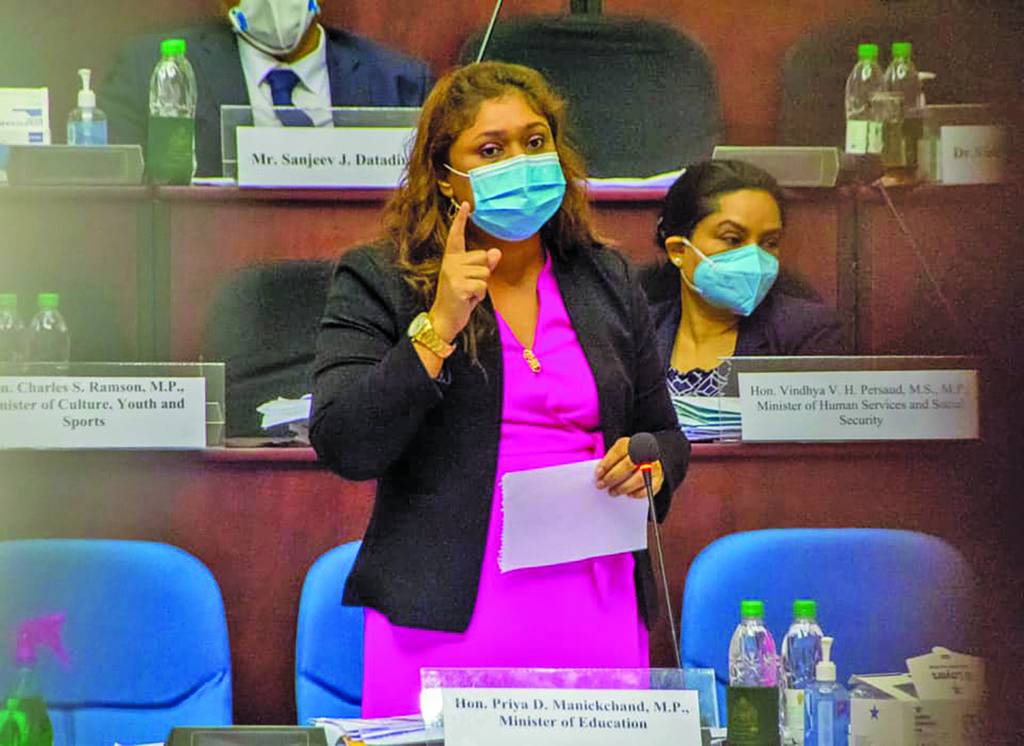 She was delivering her budget presentation for 2020, while highlighting mismanagement which occurred during the past five years in the sector at the hands of the APNU/AFC regime. During this time, the education sector was under the command of former Education Minister, Nicolette Henry – who was heavily lambasted by her successor for alarming issues unearthed.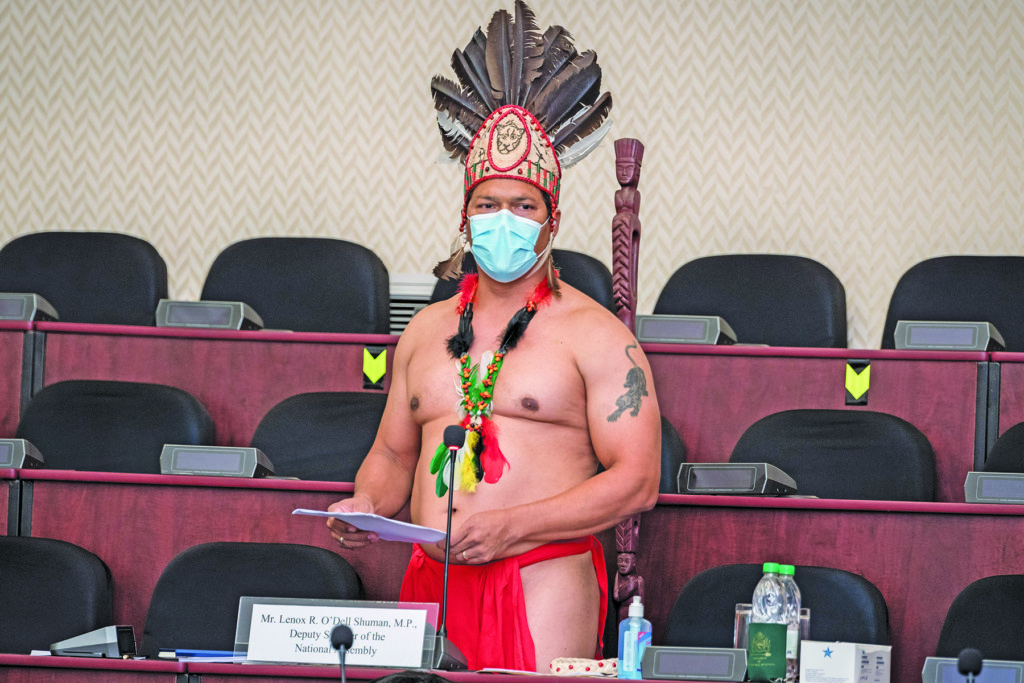 Before the People's Progressive Party/Civic demitted office, a $10 billion loan was secured from the World Bank – in which funds were allocated for the construction of secondary schools across several areas. Plans were already drafted for such to be executed in a bid to foster universal secondary education.
Five years later, the coalition has failed to ensure that these projects were completed. For the Golden Grove Secondary, a contract signed on October 1, 2018, was supposed to finish on January 15, 2020. Presently, it is only 74 per cent completed.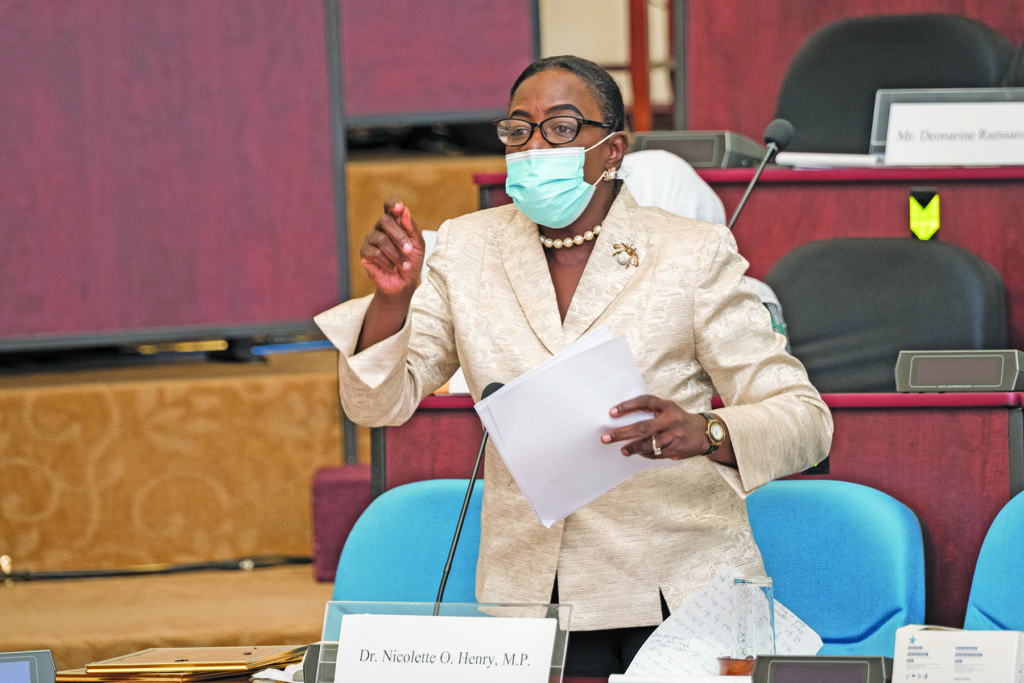 "The school is not ready. The school is not up. A whole generation of children have passed through the system and continues to go to schools that are not appropriate. If you love your teachers, you would be upset on their behalf," the Minister further told the now Opposition.
She noted that the former APNU/AFC Government failed to ensure that key infrastructure was completed, and signalled negligence in holding contractors accountable. This trend, the official said, will not be condoned.
"It is indefensible. It is unacceptable and together we must say to contractors that you cannot give us service like this. Our children deserve better…I'm sounding a warning now to contractors who will work with us, that we are not going to tolerate this sloth and neglect on the projects that this Government has," Manickchand positioned.
On this issue of the St Roses High School rehabilitation, the project was awarded since August of 2018 and the calculation date was March 2020. Presently, a mere eight per cent is completed.
While some members of the Opposition were willing to defend these revelations, the Minister asserted, "To today's date, eight per cent is finished. It was supposed to finish. The whole school was supposed to done by March of this year. Today, eight per cent is finished and you're defending it. Shame on you."
For the construction of the Yarrowkabra Secondary School, it was raised that the contract was awarded on December 31, 2019 – after the Caribbean Court of Justice ruled that the Granger-led Government should be in caretaker mode. Even now, the contractor of this project is lagging behind on the works after being paid some $215 million.
"We have already advanced the contractor $161 million and $53 million. It's more than $200 million and he has finished three per cent of the work. He should be at this time, at least eight per cent."
While describing the outstanding works as inexcusable, Manickchand said the new Government has committed to complete all projects at these schools.
"The APNU/AFC inherited the money from us to build. They get the money from us. They get the drawing from us. They get the project manager from us and they couldn't finish it. We are saying to the people of these communities, that we will finish these schools. We will finish them because we understand how important it is for your children to receive a world-class education, how important it is for them to have comfort and to have a building that they can attend to."
Hinterland challenges
Additionally, Deputy Speaker Lenox Shuman used his budgetary presentation to share constraints faced by Indigenous children in accessing education. Being the first Indigenous Deputy Speaker to be appointed in the National Assembly, he represents the Liberty and Justice Party – which forms the Joinder list along with A New and United Guyana and the New Movement that was allocated one seat.
The Education Ministry would have opted to provide books and worksheets for remote areas where electricity is not provided, having realised the accessibility challenges. On the other hand, the coastland is accessing radio, television and internet services for learning. According to Shuman, more needs to be done.
"Our communities are struggling through COVID-19. Schools on the coast are enjoying internet access, TV and radio broadcast learning tools while many of our Indigenous communities are expected to self-teach in a language that is somewhat alien to them in preparation for exams that are mostly void of their collective histories. COVID-19 has revealed the systemic failures and deficiencies within our education and governmental structures," the Deputy Speaker said.
The Education Minister later acknowledged that the COVID-19 pandemic has put extra strains on the system to deliver services to the entire cross-section, and moreover brings about challenges in implementing new ways of doing so. Instead of doing nothing, she said they are seeking to reach as many as possible. This started with the reopening of schools.
Manickchand acknowledged, "Nothing we attempt to do in this period will be perfect nor will it meet everybody because we are not in perfect times. We are trying very hard to engage our students…We could tell you the programmes we have right now are reaching those communities but we cannot [continue to] do nothing."
She told the coalition Opposition, "When we have a programme that we tell you will not be perfect, we ask you to work with us and make sure that we can educate Guyana's children…You have to work with us because you don't have a plan by yourself. You were incapable of doing that for five years."
In the past six weeks, along with creating a new platform for curricular activities to continue, Government has opened training for teachers in online delivery of education, partnered with Coursera to offer free courses to all Guyanese and forged an agreement with internet providers for teachers to be granted free access to the teaching platforms. The Guyana Learning Channel will be expanded to six channels, coupled with textbook and worksheet distribution. Plans are also on stream for other initiatives. (G12)