…get up and make a conscious decision and get vaccinated – Education Minister
The Education Ministry kicked off its adolescents' vaccination drive on Sunday at MovieTowne parking lot which saw hundreds of children between the ages 12 and 17 being administered the US FDA approved Pfizer COVID-19 vaccine.
It is one of the many efforts to encourage COVID-19 vaccination among children in a bid to make the physical reopening of schools safer and to achieve herd immunity. Parents accompanied their children to the vaccination site from as early as 08:00h.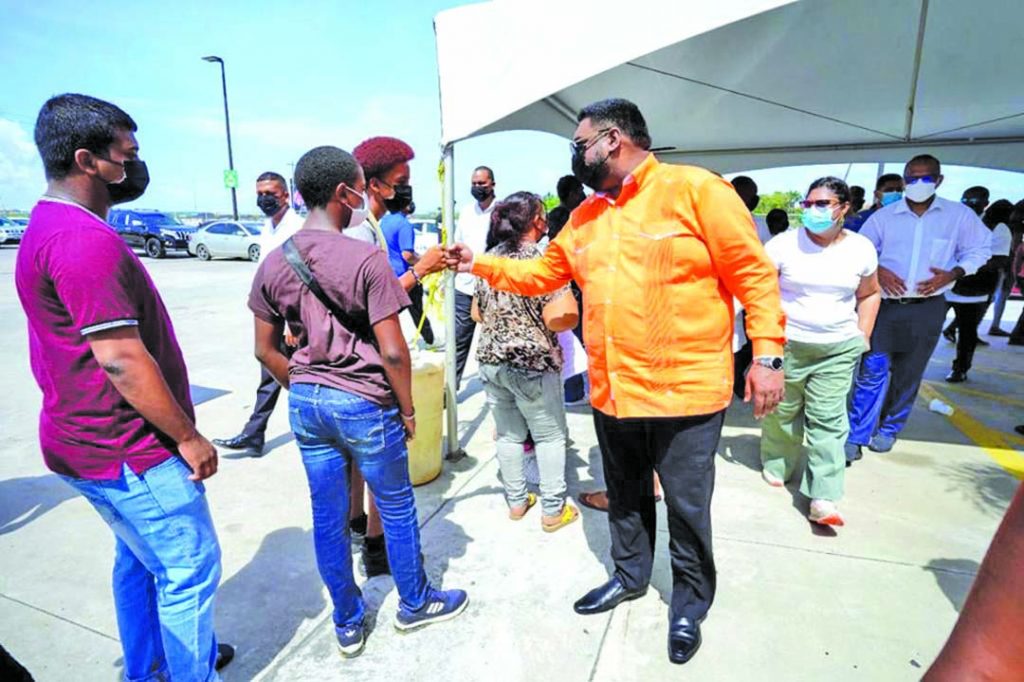 Some of them sat in vehicles and queued in long lines, while others stood in the sun. Several parents also took their first dose of the adult vaccines. Apart from health professionals, President Irfaan Ali, Health Minister Dr Frank Anthony, and Education Minister Priya Manickchand were present at the event.
Dr Anthony, who helped with administering the vaccines, hailed the vaccination drive as a success as over 1000 children received their first dose.
Given the large turnout, he revealed that vaccine drives will be held countrywide to ensure that as many children are immunised ahead of the reopening of schools on September 6. In this regard, he urged parents to get their children vaccinated.
Meanwhile, the Education Minister shared similar sentiments. She noted that the response to Sunday's vaccination drive was "very encouraging" while adding that the Pfizer vaccine is limited and has an expiration date.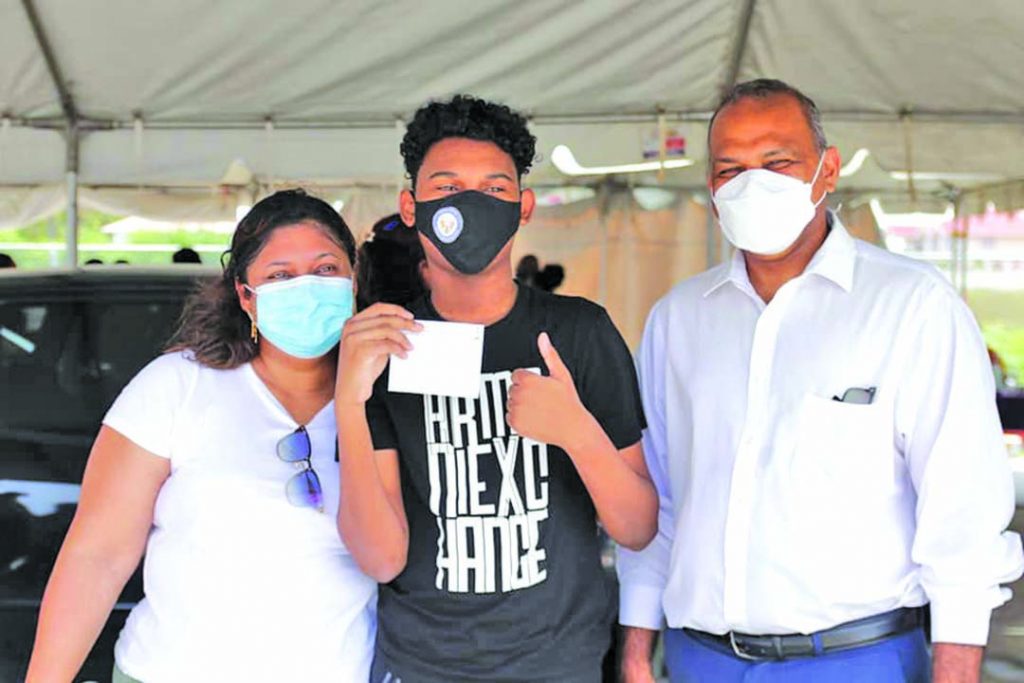 On this point, she advised parents not to "take too long" to make up their minds in giving consent for their children to receive the jabs. According to the Education Minister, this brand of vaccine is not one Guyana can "just pick up and buy".
"The vaccines are not for sale; it was a donation from the American people to Guyana. So, if they are finished, so if they run out, people will not be able to access them. People need to get up and make a conscious decision and get vaccinated."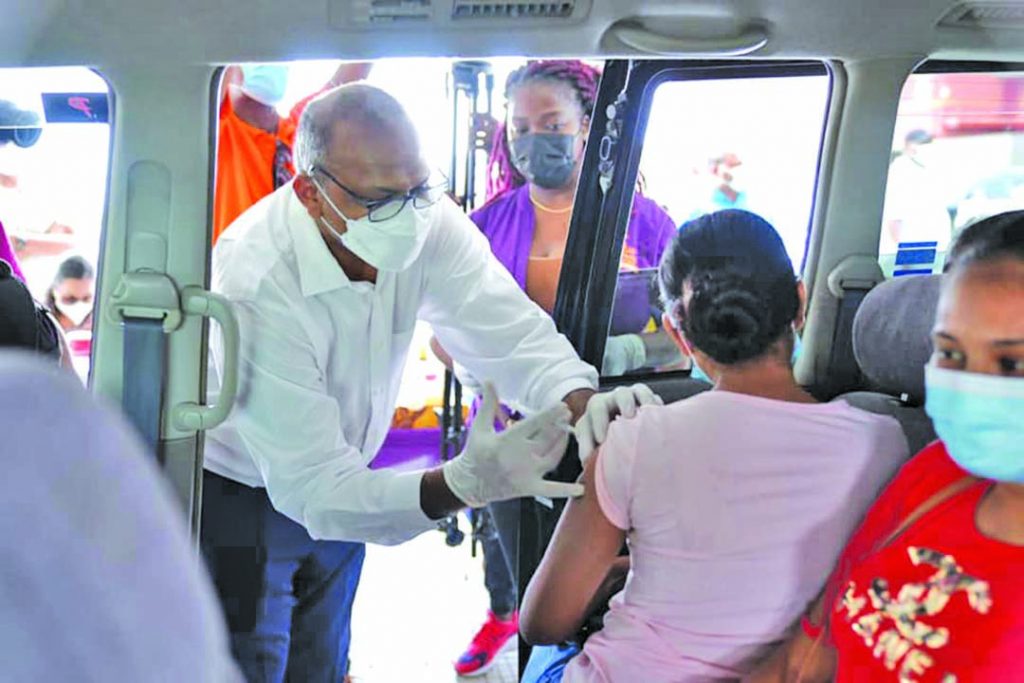 She disclosed that there are enough vaccines for everyone under 18.
"I choose to come out and get vaccinated to protect myself and to create a new definition of normal. I would like to say to the children at home and to their parents to take the vaccine to save the nations," one student expressed.
Another student said, "I am very excited about taking my COVID-19 vaccine. I want to protect my friends and family and I want to return to the classroom." Sharing similar sentiments was a 13-year-old child who said he is all set for school.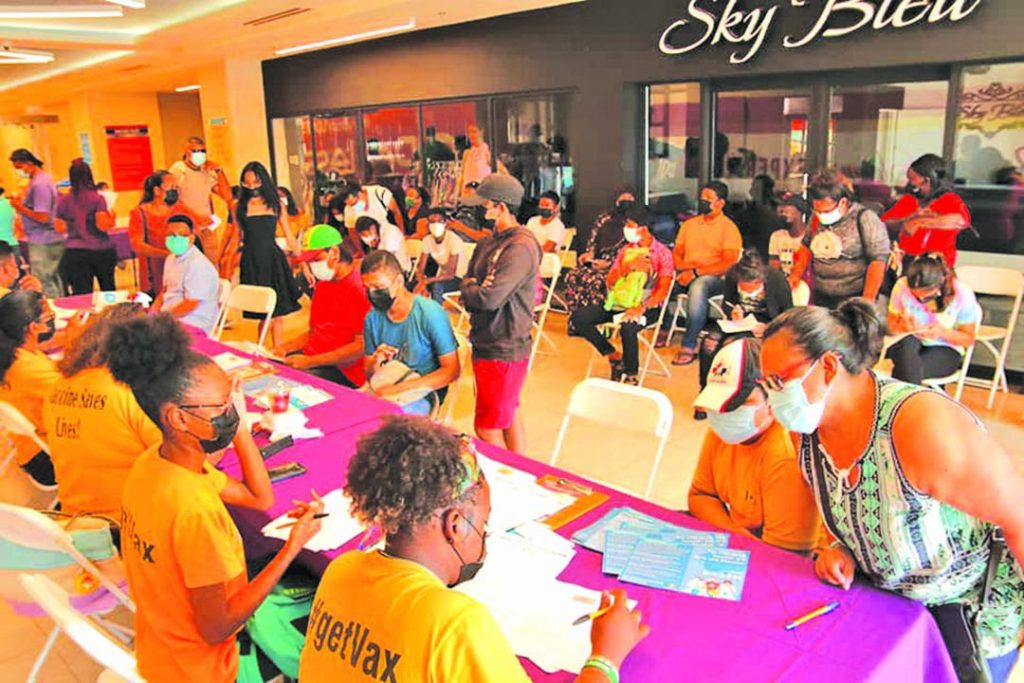 Last week Thursday, the Health Ministry commenced its vaccination rollout for children aged 12 to 17. During the launch at the St Stanislaus College, students were inoculated using the 146,250 doses of the Pfizer-BioNTech vaccines Guyana received as a donation from the United States of America.