On Saturday, September 25, the Lusignan Golf Club was host to a tournament generously sponsored by Farmsup (Farm Supplies Ltd).
Very well patronised, the tournament saw a field of 37 golfers competing for the day's honours.
The Farmsup company was also well represented at the event by Renger Van dijk, Managing Director, and several other officials. Results of the tournament were as follows: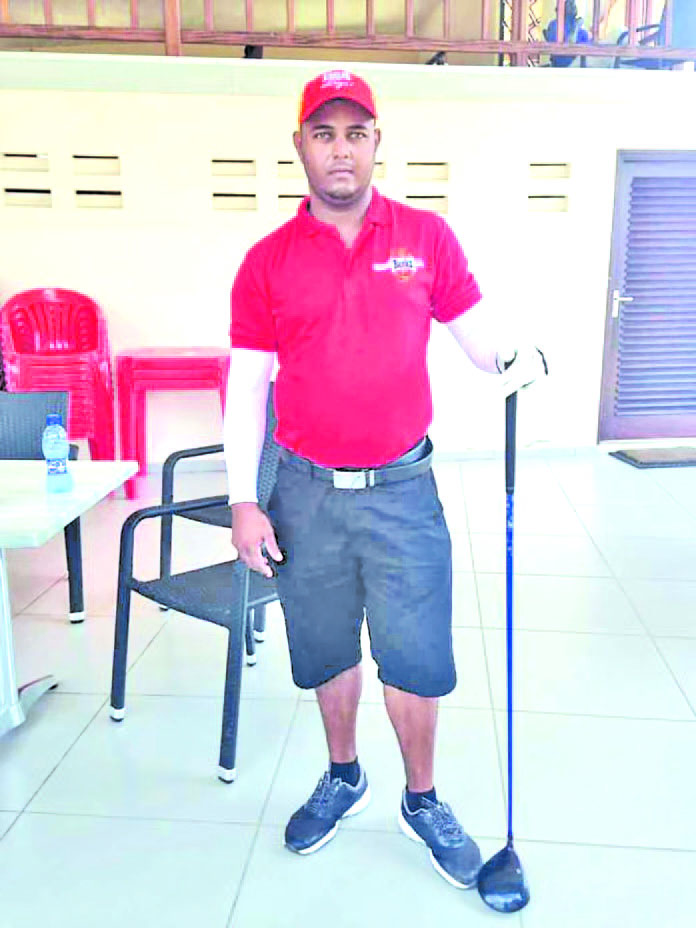 First place, Avinash Persaud with a Gross 67 h/c 0 net 67; second place, Naresh Sarwan with a Gross 84 h/c 16 net 68; and in third, Mike Mangal with a Gross 74 h/c 6 net 68.
The Front 9 was won by Gavin Todd with a Gross 41 h/c 19 net 32, while the Back 9 was secured by Naresh Sarwan with a Gross 39 h/c 16 net 31, Nearest to the Pin was won by Troy Cadogan.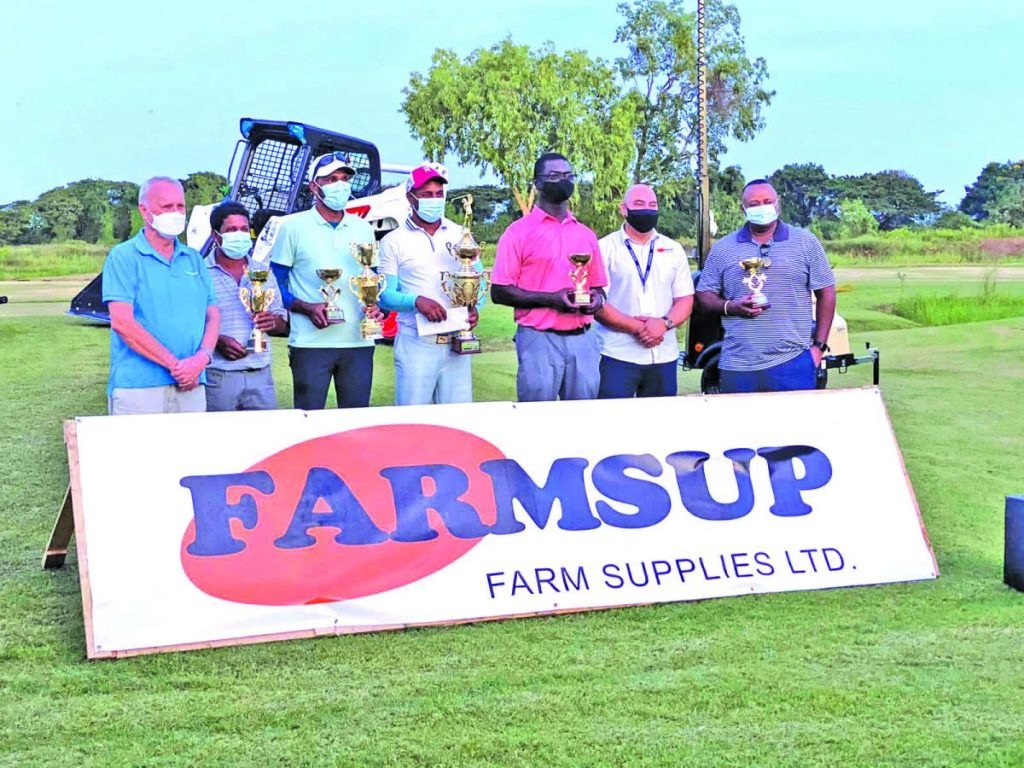 The first-place winner carted off a trophy plus a $5000 voucher, while second place winner got a trophy plus a $4000 voucher, and third place received a trophy plus a $3000 voucher. The best net front nine received a trophy plus $1500 voucher, best net back nine received a trophy plus $1500 voucher, and nearest to the flag received trophy plus $1000 voucher.
The Lusignan Golf Club has said in a statement, "The Lusignan Golf Club would like to thank Farm Supply for its generous sponsorship of this week's golf tournament. Farmsup, as its mantra states, DELIVERS. And did it ever! The largest assembly of top golfers in Guyana, both of national and international pedigree. With one golfer we all know well making a strong statement in this lead-up tournament with just 5 weeks of play remaining before the GT&T Guyana Open.
Avinash Persaud beat the tough par-70 LGC course by 3-shots with an inspiring gross score of 67, playing off a zero handicap. He also deservingly won the first best Net to carve off 10 points in the points chase to the GT&T Guyana Open championship, scheduled for October 30th and 31st."
The LGC has noted that players who participate in tournaments from September 18 to October 25 would be eligible for consideration for free entry as a player into the Guyana Open Tournament via a competition format.
The points for free entry will be for the first 10 best net scores for each tournament; also, points will be awarded to the top five players of the day, based on their net scores. The player who accumulates the most points at the end of the exercise will be declared the winner, and can participate in the Guyana Open without having to pay the tournament fee.